NZ Fashion Week Diaries: Fashion Editor Dan Ahwa
Go behind the scenes with the team on the ground at NZ Fashion Week 2018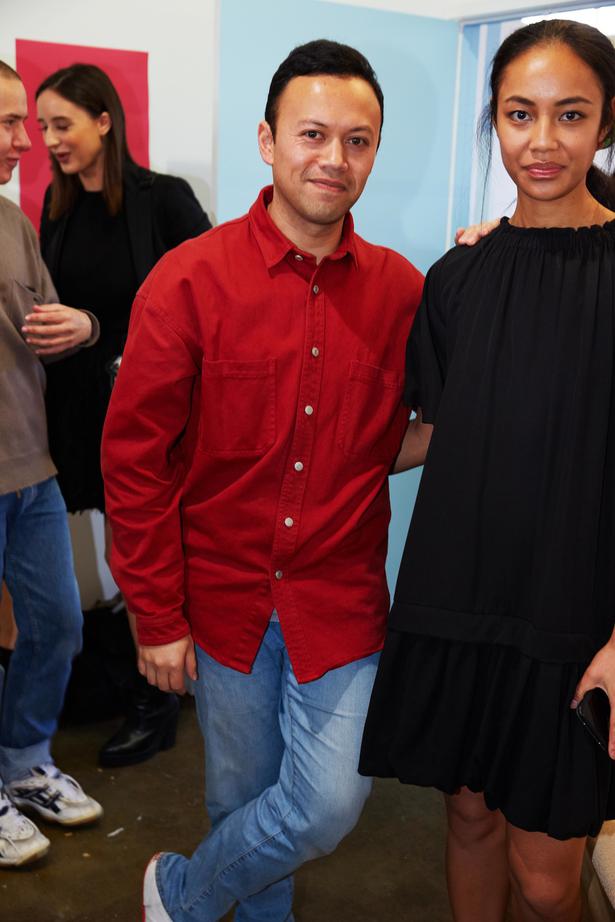 Wednesday Aug. 29, 2018
7am: Get up. Shower, brush teeth, find a clean shirt. I'm working backstage with Twenty-Seven Names today so opt for jeans, t-shirt and sneakers. Get a coffee and a croissant on the way to the venue at Showroom 22, conveniently ten minutes down the road from home.
8am: After weeks of conversations with designers Rachel Easting and Anjali Stewart from Twenty-Seven Names about everything from outfits, accessories, casting — it dawns on us that the day has arrived. Because they're based in Wellington, Anjali and Rachel are typically organised and their amazing staff and helpers are all on board making sure everything backstage is under control.
9am: Catch up with show producer Yasmin Farry. I've worked with Yasmin backstage at Fashion Week for maybe the past ten years and she is one of the coolest people I have worked with. Always cool, calm collected and she runs a well executed show. Take a look at all the photographic set ups, the runway and make sure any last minute additions and adjustments are made to each look. Liaise with Kiekie Stanners, makeup key and Senior M.A.C makeup artist on beauty looks and also Sean Mahoney, head stylist for hair from Colleen salon. Give Sean right amount of head scarves to tie in various ways in some of the model's hair. Velvet headband also makes an appearance.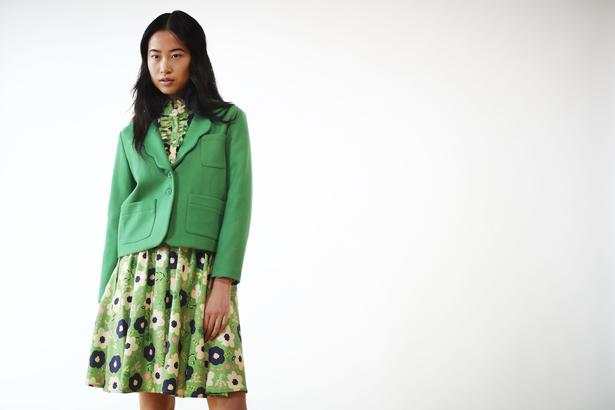 10am: Show rehearsal. The choir from Auckland Girls' Grammar School arrive and serenade us with their opening song 'Diamonds' by Rihanna. Amongst the hectic business of backstage and front of house, everyone pauses. Sean makes me a piping hot coffee and I'm awake again.
10.30am: Oversee outfits being shot by friend and photographer James Lowe. James documents all the show looks individually and in groups of colourways. Always chill vibes with James and the results are always beautiful.
11am: Show time — models all line up in their looks. I love a show with no changes. Each woman is styled in an outfit that suits them and their personalities. Try and tighten Rain and China Katayanagi's shoelaces as they will be skateboarding down the runway. Do final checks before each model walks out to a dreamy soundtrack including 'Welcome Back' by Mase and 'You Gotta Be' by Des'ree. The choir steals the show — not sure about everyone out in the show, but there's plenty of teary eyes backstage.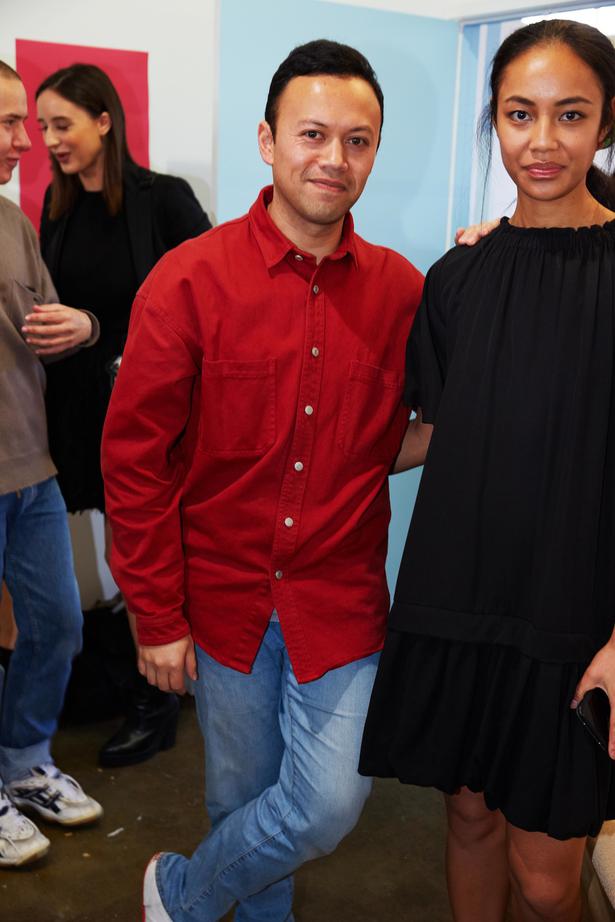 11.40am: Pack up, say good luck to Rachel and Anjali for their selling appointments; take a photo with Kiekie and Sean. Have worked on so many shows with Kiekie and we are always on the same page when it comes to a show we love or can't stand. Safe to say, this was one show we loved working on. We leave feeling enlightened and ready to get on with the day. 
12pm: Stop at Huffer head office to finish styling looks for Thursday's show at the Powerstation. I love the extremes between working with a brand like Twenty-Seven Names and Huffer. Both have such incredible support networks and people around them that make my job easier. But most importantly, they care about what they are producing. The office is listening to rapper Desiigner and learning all his lyrics. Desiigner is coming to New Zealand to perform at the Huffer after party so we get in the zone. 
3pm: Head home to answer emails, work doesn't stop at the office, so make sure the rest of the team is supported. Have a pie and a salad.
6pm: Shower then head to Hailwood show. Catch up with friends and work colleagues before the show starts. Sit next to Kelly Thompson and Viva fashion assistant and writer Rosie Herdman who has been doing an incredible job as Viva's roving reporter.
6.30pm: Show begins. Viva cover star and forever David Bowie's China Girl, Geeling Ching opens the show in a blonde wig. Lots of dry ice. Lots of evening wear. Favourite part was seeing Anthonie Tonnon playing a set. He's amazing to watch live.
8pm: Have a drink, dinner then go home and lie down to finish watching Terrace House on Netflix.
Share this:
More Fashion / NZ Fashion Week 2018