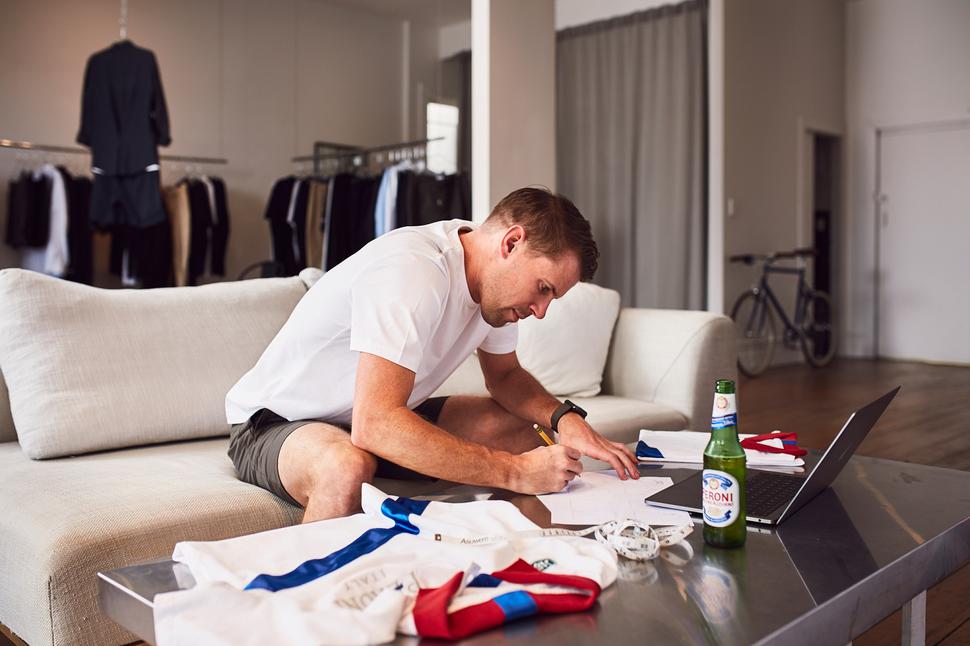 Designer Samuel Hickey's Special Design Collab For The Polo Open
The menswear designer teams up for a unique collaboration and shares his tips on dressing for the polo
Tuesday Feb. 12, 2019
Fashion and sport has had a strong synergy of late, so it comes as no surprise when brands team up with sports teams to create garments that work both ways — in the heat of competition and in everyday life.
THROWBACK: Designer Samuel Hickey's Quest For The Perfect Linen Shirt
For local menswear designer Samuel Hickey, the task of creating a special team uniform for the fast-paced sport of polo was always going to be a tall order, however, his designs for Team Peroni at this year's New Zealand Polo Open is both stylish and practical.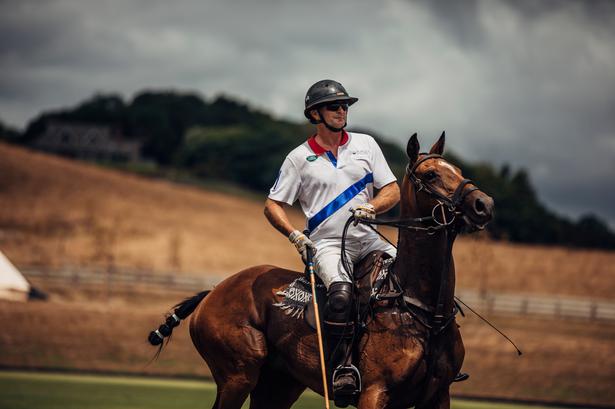 The Auckland Polo Club grounds in Cleveland will once again play host next weekend to the 42nd Land Rover New Zealand Polo Open, and Team Peroni is set to impress with its specially created team uniform designed by Sam from his Ponsonby based showroom. 
The Asuwere label founder has focused on the team's polo shirt design, with a crisp white base, red collar and a blue diagonal strip — a chic addition to the game on and off the field.
READ: The Secrets Of Apres Sport Style
"Polo is such a fast-paced sport with plenty of movement involved, which means attire needs to be comfortable, durable and breathable," says Sam. "There's no reason that polo uniform can't be all of that as well as stylish. Sports luxe is no new trend, but on the polo field it's just beginning to take hold."
This is the first collaboration for the young label, first featuring in Viva in late 2018, and is one that highlights the designer's love for quality fabrics and timeless menswear design. Peroni Ambassador Admir Mullaaliu says, "Sam understands and aligns with our brand values beautifully, so collaborating with him was a natural choice."
SAM'S WARDROBE TIPS FOR THE POLO: 
For your first time at the polo, consider the temperature
"With the polo being a key summer and style event, think weather-first and go for appropriate fabrics and colours that will keep you cool in the heat. Lighter colours and fabrics such as linen are always a good option to keep you looking (and feeling) fresh. Finish things off with a Panama hat as a smart but stylish option."
Polo fashion in three words?
"Refined, graceful, iconic."
What to avoid at the polo 
"Branded polos and white jeans are for the players — best leave that to the pros. Being a summer event, I'd vote to avoid black."
Consider your feet
"Footwear can be the most important part in finishing off an outfit, so make sure you keep them clean. Ladies think practical with flats or wedges as grass surfaces can be uneven. If you are wearing trousers, don't be scared to show a little ankle."
The ultimate polo outfit
"For guys, a clean pair of linen shorts sitting just above the knee, a white linen shirt with a Panama hat and loafers, or a new pair of white trainers works well; and for ladies, consider light colours or floral prints in floaty fabrics. Embrace the sunshine!"
Share this: