Top New Zealand Model Jessica Clarke On Her Success
From Palmerston North to New York, Viva cover star Jessica Clarke shares her love of fashion, music, travel and more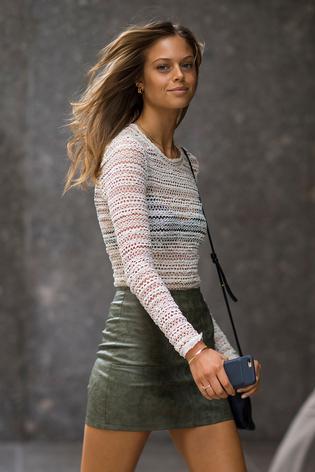 The bright lights of New York, Paris, Milan, and London may be worlds away from Palmerston North, but for New Zealand model Jessica Clarke, there's no place like home. 
On a fleeting visit to see family, our luxury issue cover star stopped to chat about what it has been like travelling the world since her modelling career skyrocketed after she became the first New Zealand model to walk for the Victoria's Secret Show in 2011.
"It was such a mad experience. It was really important for me as it established me in the industry. However, I'm a bit of a weirdo. I get quite shy talking about stuff I've done in modelling. I'm pretty sure I've only posted one picture from it on my social media!"
Since then she's been photographed by top fashion photographers, featured in countless fashion campaigns and high-profile magazine editorials, recently gracing the cover of UK Tatler magazine for its February edition. Her preference for commercial work over editorial is also a testament to her business savvy and success as a model, carefully selecting what editorial shoots she agrees to do based on the team and her own personal love of storytelling and styling. 
GALLERY: Luxurious Textural Pieces to Wear & Cherish (modelled by Jessica Clarke)
Jess spends her time working and studying business between New York and London, travelling the world with her boyfriend Rufus Taylor (who is the drummer for British rock band The Darkness and son of Queen drummer Roger Taylor) and counts British actress Gala Gordon, model Arizona Muse and the Delvigne sisters as friends. Back home in New Zealand, it's the simple pleasures that keep her humble.
"Home is bare feet, boil up and going to the river and beach with my cousins. Home is where the heart is and my whanau is everything to me. My cousins have all had babies so I just run around the family with a tribe of toddlers. They're all tougher than me, running around barefoot on gravel and riding quad bikes. I think all the manicures have made me soft. Their innocence and pure joy over the smallest things reinvigorates me."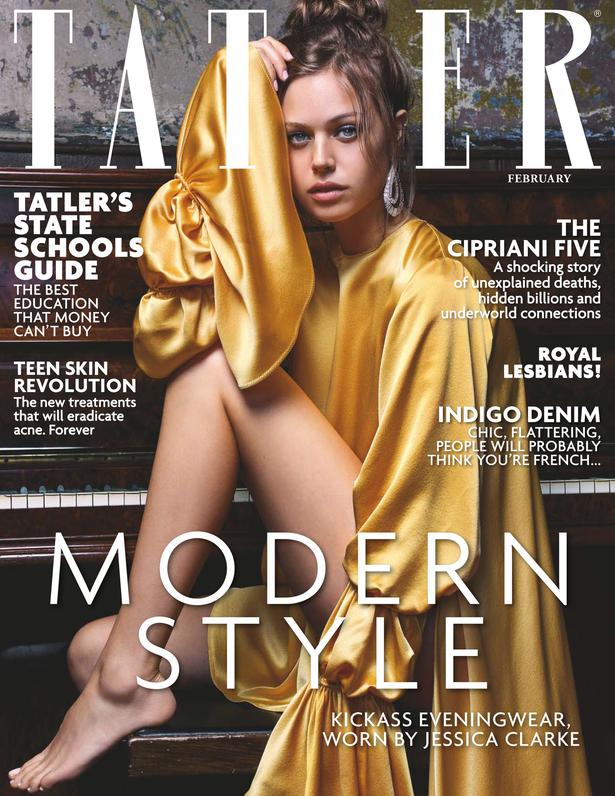 You've been travelling the world for some time now. What do you love about travelling and how has this helped shaped you as a person?
I moved to New York City when I was 17. It goes without saying that I'm grateful for the people and places I've been able to experience. I feel like these experiences have made me more globally aware. I've been to a lot of places and seen things I wouldn't usually if I hadn't travelled as much. Visiting third world countries, women's rights, and the Gender Equality March with 100,000 others in London are highlights; sponsoring a child and donating to animal sanctuaries too.
I'm privileged to have been able to have experienced these things firsthand. I feel in my position I'm obligated to contribute to keeping our planet — and all the creatures and people in it — beautiful. Care and understanding go a long way and this has helped shape me as a person. Posting on Instagram is helpful but the action is even better! Faux fur is warm, reusable coffee cups are cute and Poppy Delevingne has even made a T-shirt with @weareprojectzero that gives back.
You've been photographed by several top photographers and featured in top magazines. What do you enjoy about the process of shooting both editorial and campaigns?
Modelling is a business for me, so I like to do commercial jobs a lot, but when I find a cool team it's a whole different experience. It's like acting or dancing for me. I love watching the stylist putting together the looks and the racks upon racks of leather and lace straight off the runway. Designer shoes and handbags are my weakness, I've been collecting them since I could afford it, skipping dinner for Saint Laurent boots!
WATCH: Fashion Photographer Gilles Bensimon On Supermodels And What Makes A Good Cover
What advice do you have for New Zealand models trying to follow in your footsteps by making their mark internationally?
Get an agent who believes in you. My agent Marama Nicholas at Clyne Model Management scouted me, trained me and signed me up with international agencies. I like to think of a beautiful swan in the water but underneath the surface, its legs are paddling furiously — there's a lot of work involved that people don't see. Like acting, there is a lot of rejection in this industry, so my advice would be to believe in yourself and be aware and knowledgeable of the business so you can make moves and not be at the mercy of the system.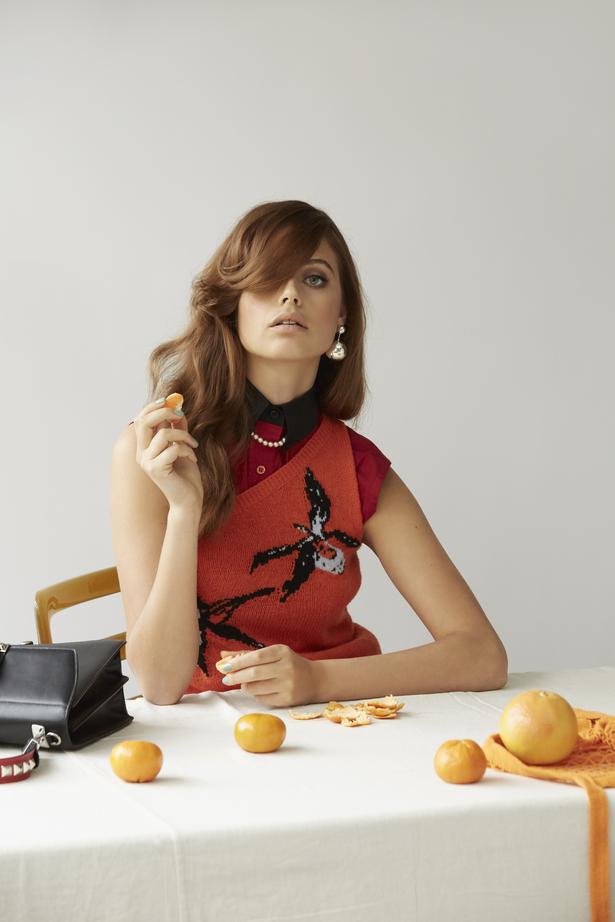 Viva's luxury shoot. Picture / Mara Sommer
What's the best advice you've been given?
Rosie Huntington-Whitely once quoted Jay-Z to me saying, "I'm not a businessman - I'm a business, man". She has inspired me to be my own boss. Also, be authentic. I really do believe the wins I have had are because I am who I am. Just being you is unique and beautiful, and more and more, people are looking for authenticity. It's important to me that I stay true no matter what the world expects of me, I think I'll be happier in the long run.
What does your morning beauty routine involve?
Soap and water and a mix of perfumes. I always mix them. Narciso Rodriguez and Gucci. And some Thin Lizzy, I love the stuff.
FASHION: Ashleigh Good Photographed In New Zealand Fashion At Colin McCahon's Cottage
How do you stay fit both mentally and physically?
I met this cool girl Poppy Jamie — I guess she's kind of an advocate for mindfulness. So every morning I take a page out of her book and try to wake up and not reach for my phone straight away. I have tea or coffee and sit in a cosy, naturally lit room. Your emails and Instagram will still be there when you're ready to tackle the day ahead. Physically I do Muay Thai, reformer pilates and yoga.
What do you enjoy about fashion and what styling tricks have you learned over the years?
Fashion is a form of expression. I love old band t-shirts or full plaid suits from the 1970s. A leather jacket will always be your best friend, dangly earrings dress up any outfit, platforms and flares make your legs look longer. Converse shoes go with any outfit. Most importantly, be you, be you, be you! Wear what you think is cool and be unapologetic about it. Even though, like me, I can guarantee you'll look back at photos of very questionable outfit choices — cue my blue eyeshadow and bright red Michael Jackson-inspired leather jacket!
What are you currently reading?
A biography about Jim Morrison and the Doors called No One Here Gets Out Alive by Jerry Hopkins and Danny Sugarman.
What are you currently watching?
The Defiant Ones. So good! Who doesn't like Snoop Dogg?
READ: Up Close With Model Georgia Fowler In Sydney
Favourite place to take friends for a meal?
Dr Rudi's in Auckland. They have a bowling alley! Casa Cruz and Laylow in London are my local hangouts too.
Favourite hotel and why?
JK Palace in Capri. It's got the best view in the world to wake up to and fresh pasta for room service.
What are your plans for the rest of 2018?
My boyfriend is the drummer for The Darkness so I'm going to meet him in New York on his tour and do some work. Then it's back to my second home in London for work and to do my exams (I'm doing a business degree). It's summer there soon so I guess I'll fit in a few music festivals too.
Share this: