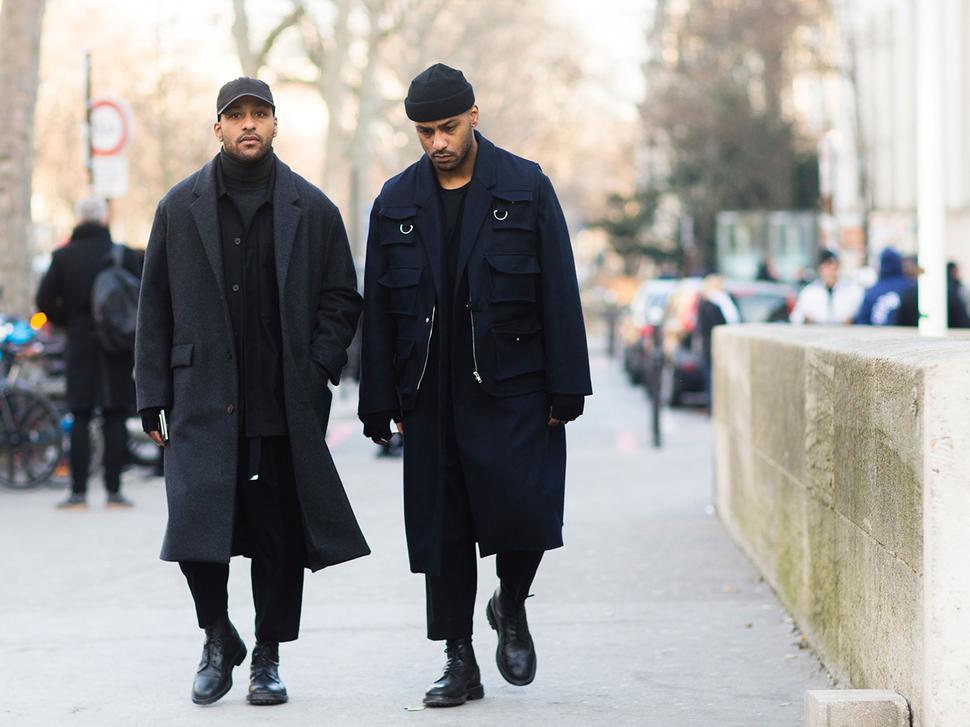 From a Style Blog to Superbe French Menswear
The Paris-based brothers behind hot tailoring brand Lownn
Tuesday March 20, 2018
The emerging menswear line Lownn, designed by Paris-based twin brothers Swann and Loïc Joachim, gives traditional workwear a modern edge.
For example, their take on a classic black bomber jacket is loosened up with a relaxed fit and accented with silver double zippers and studs. Then there are the flannel trousers, wide-legged and cut off to reveal a flash of ankle.
Created in 2016, Lownn (a combined acronym of their first names) is the natural outcome of the young duo's sharp and cool dress sense, which was first spotted on their wildly successful menswear blog Les Freres Joachim. Their effortless tailored looks have attracted a combined 39,000 followers to their Instagram accounts.
However, they assure Viva they're not the types to spend hours putting ensembles together. Still, their precise eye for cuts, details and fabric is clear in their well-constructed garments.
Indeed, before starting their blog in 2013 — a result of nagging friends — they attended the École des Beaux-Arts to study graphic design. However their passion for clothing and style soon took over their initial career planes, they say.
READ: The Best Tailored Menswear to Buy Right Now
Below, the brothers reveal their twin style connection, the influences on their Parisian wardrobe and the secrets to true French style.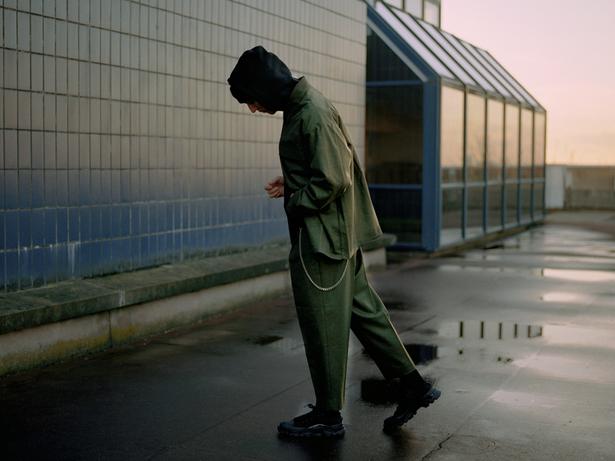 Twin Appeal
We grew up together in Bourgogne in a city not far from Paris. While we share similar passions, we do sometimes have different preferences in certain areas. However, we never need to talk for a long time to understand each other about style.
Creating Their Signature Style
The goal of the brand is to offer a functional wardrobe with a creative approach. We offer utilitarian clothes focusing on form and function, rather than thematic seasonal, always in search of uniformity.
A Mix of Hip-Hop and Military Uniform
Our inspirations are diverse, current or past, in the world of work and military, in the urban and classic. We grew up listening to American 1990s hip-hop which also influences our work.
READ: 5 Ways To Get Your Wardrobe Up To Speed
Don't Box Them In
Our style is a hybrid and we have a strong attraction to monochrome. We were not the type to lock ourselves in one box because our influences are multiple. But we have always loved particularity the utility clothes and the uniforms.
A Certain Je Ne Sais Quoi
For us, the secret to the French style is a certain nonchalance. To not be too strict with codes but rather to play with and mix influences. We don't take a long time to dress, a few minutes is enough for a look without effort.
Online Buzz
We use Instagram as a communication tool for our brand. Whether we like it or not, today it is an indispensable tool that has a more direct and spontaneous access. Social media allows us to be closer to the customer, participative, and more visual.
Branching Out
The brand has developed strongly in Asia from the beginning. More specifically in Japan because it is a curious market, and is attracted to young designers. Their fashion market is big, visible and influential. We want to further develop in the rest of the world by targeting concept stores consistent with our offer. It gives us a sense of pride to see our clothes worn on the other side of the world, in New Zealand.
• Lownn is available exclusively at SHAKES on Vulcan Lane (09) 302 1949 
Share this:
More Fashion / Features & Profiles