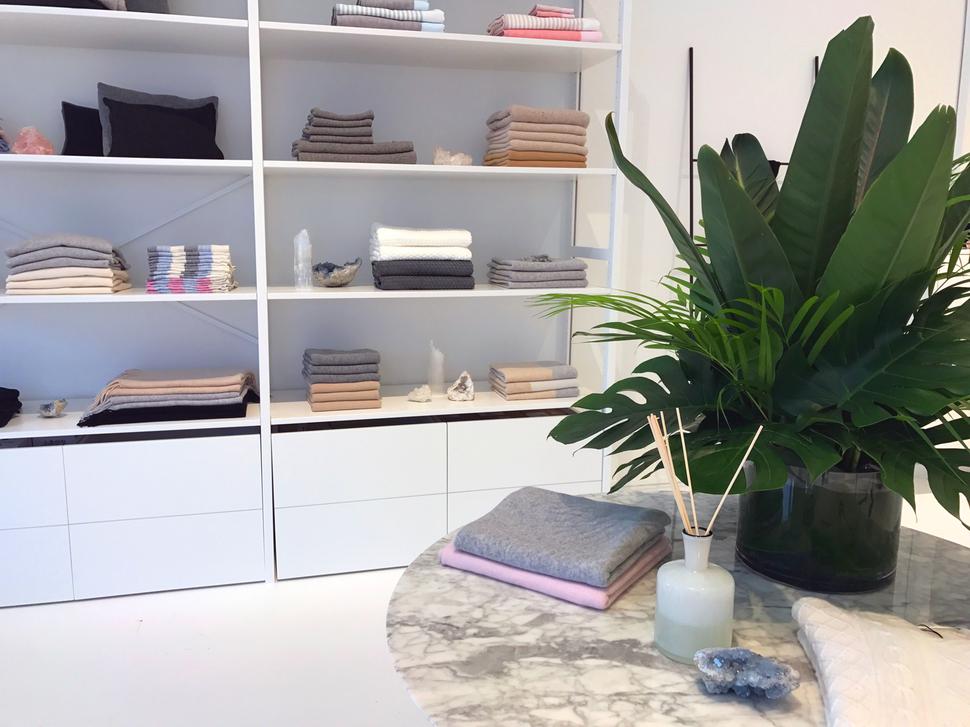 New Opening: Elle & Riley Boutique
The local cashmere brand goes for a luxe retail experience with its new boutique
Thursday Oct. 19, 2017
Local cashmere label Elle & Riley opens it first bricks-and-mortar space this week after testing the market through its popular online store and pop-up boutiques since it launched earlier this year.
The store is stocked with the brand's lastest summer collection, including luxurious cashmere separates in vivid hues such as hot pink and red; along with homewares, blankets, Japanese linen and hand-blown glass candle holders from New York.
Mother and daughter team Elle Pugh and Yolande Ellis are excited about their new venture. "We wanted to create an enviornment where people feel relaxed, keeping the space minimal so the products speak for itself," says Elle. 
Elle & Riley Boutique, 183 Ponsonby Rd.
Share this: