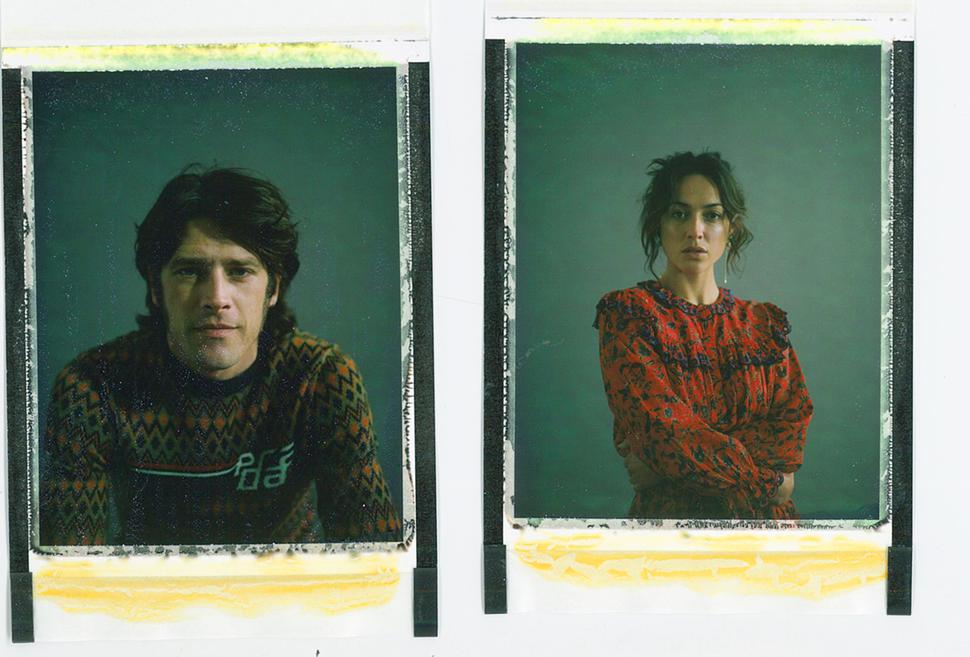 The Staying Power Of Top Models Ngahuia Williams & Vinnie Woolston
Two of the country's most successful models reunite for our 20th Anniversary
Tuesday Sept. 11, 2018
Twenty years ago Ngahuia Williams and Vinnie Woolston were whiling their days away like any other typical Kiwi teenagers. "I was running wild around Raglan: skating, surfing, and playing league," says Vinnie.
"I would have been in my second year at Pasadena Intermediate School in Auckland," recalls Ngahuia. "My intermediate years were my favourite years at school."
GALLERY: Bright and Whimsical Looks For Spring
Since then, however, their lives have changed dramatically. It's difficult not to think about Ngahuia and Vinnie's significant contributions over the past 20 years to the wider fashion industry and, indeed, to Viva itself. We've grown up with them. Their faces have been front and centre of multiple campaigns, they've walked at New Zealand Fashion Week and been on our TV screens — reliable, relatable, down-to-earth and proudly our own.
As two of this country's most successful models, there's a reason why they have stood the test of time. Their enduring appeal resonates with whatever the zeitgeist of the time might be. In an industry known for its short life spans, their staying power is impressive. Whether it's being photographed for an indie magazine or starring in a big brand billboard campaign, both Ngahuia and Vinnie have succeeded across different sectors. For the past five years, Vinnie has been the global face for Yves Saint Laurent's La Nuit de L'Homme fragrance. Winning - and keeping - a lucrative international beauty contract is a coup. Ngahuia has worked extensively overseas as well, finding commercial success in markets as far-flung as Seoul and Miami.   
"It's been awesome to watch Vin succeed on an international level in the past few years, and it was special to catch up on this shoot for Viva," says Ngahuia.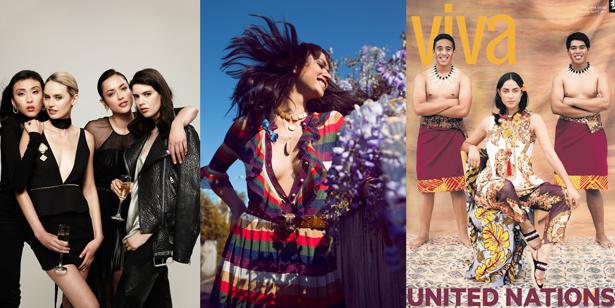 They've developed a friendship that has been reinforced by seeing each other on the modelling circuit overseas. "Vinnie and I go back as far as primary school," says Ngahuia. "We grew up in the industry together. Over the years we've caught up over drinks in various bars around the globe... and that's a great memory to have."
Connecting with a fellow New Zealander doing the same job was always welcome. "I didn't feel so homesick when someone familiar was there to support me or hang out with me," she says.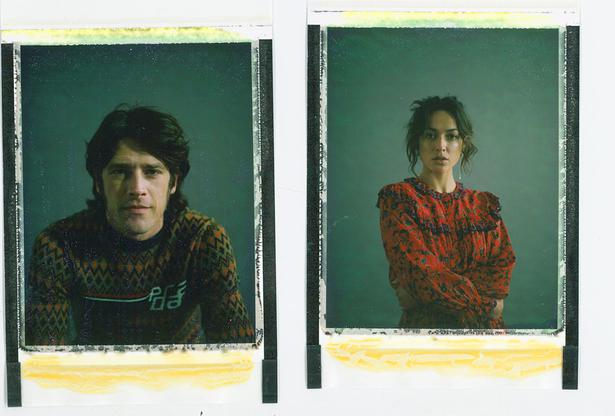 Vinnie adds: "It's always relaxed and good humoured with Ngas."
The primary school pals parted ways after Vinnie moved to Raglan, but then met again in Auckland at 62 Models when he was 17. When not travelling for work, Vinnie is based back in Raglan where he has young daughters with former fashion designer Mala Brajkovich. "These days I'm so far removed from the industry… but it's great to see that diversity has become a part of the industry and hopefully not just a phase." 
Ngahuia, whose partner is Steve Dunstan of Huffer, says: "Imagery can be very powerful and a great image can tell us so much." She loves working with teams to communicate positively.
WATCH: Vinnie in the La Nuit De L'Homme Eau Electrique by Yves Saint Laurent
Her connection with Viva is particularly significant, this issue being Ngahuia's 12th cover. "Each shoot is amazing to look back on, they bring back memories from that time in my life, and they all have positive memories too.
READ: Model To Know: Vinnie Woolston
"I had such an amazing experience shooting out at the Polyfest a few years back with all of the school students from different colleges. They were all dressed so brightly, ready to represent their schools with pride. It was so cool to be part of a team working creatively with a mixture of culture and fashion."
After having lived in and worked in some of the world's major fashion capitals, both models agree there's no place like home. We salute them both for what they have brought back to Viva and New Zealand fashion. In turn, we're humbled at their message to us. 
"Thank you Viva for all of your on-going support. You have played a very significant role in our journey in this industry. Happy 20 years. Arohanui, Nga Mihi Nui. Ngahuia and Vinnie x."
Share this: