Standard Issue's Jumper For A Jumper Initiative Will Keep Kids Warm
A charity initiative from the knitwear stalwart is looking out for the kids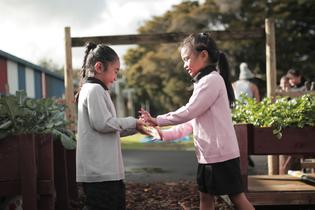 With more than 150,000 New Zealand kids living in vulnerable and impoverished situations across the country, New Zealand made label Standard Issue are ensuring children won't go cold this Winter.
Due to current events such as Covid-19 situations have become far more challenging for our most vulnerable, motivating the brand to launch its Jumper to Jumper charity initiative for 2020.
For every online purchase of a beautiful New Zealand made Standard Issue jumper they will gift a woollen jumper made in New Zealand to a child in need, partnering with the Middlemore Foundation to ensure the best placement.
The knitwear stalwart also intends to run the initiative every winter in the hope of distributing to every child that needs it.
To purchase and for more information visit standardissue.co.nz.
Share this: