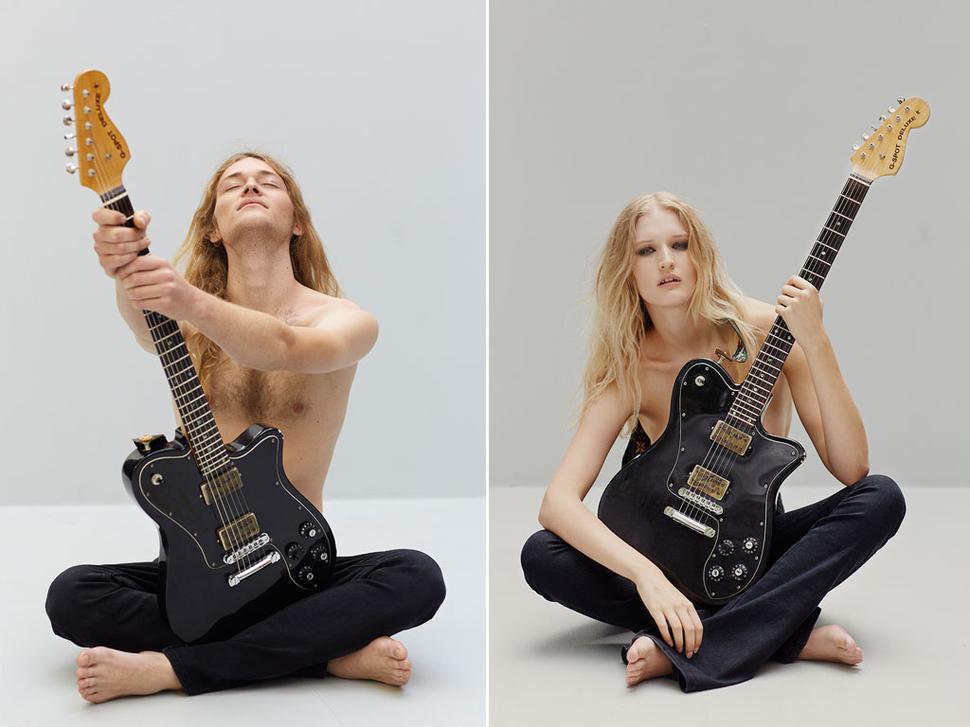 Stolen Girlfriends Club Launches Denim Range
To celebrate 10 years of business, the trio behind Stolen Girlfriends Club have launched a denim range
Wednesday April 29, 2015
Who? Agents of cool Luke Harwood, Marc Moore and Dan Gosling are the trio behind Stolen Girlfriends Club. To celebrate their brand's 10-year anniversary this year, they are opening a flagship store and launching a dedicated denim range — with a campaign photographed by Derek Henderson.
What? Stolen Denim features five styles for women and three for men, in black and blue washes. All the denim is sourced from Turkey and the collection has been over a year in the making.
Why? Denim has always been a core element of the brand. Creative director Marc Moore says the shapes are all contemporary rock'n'roll silhouettes. "Our women's shapes all feature a higher rise. We were just so over seeing girls' butts when they bent over. With our men's skinny we have worked so hard to create the perfect slim silhouette. We're still 'hanging over' from that era of men wearing jeans that looked like acrobatic leggings — you know, the jeans that are so tight and tapered you can see a guy's muscle definition."
Where? From selected stockists from May 1, plus the new Stolen Girlfriends Club flagship store opening on Nuffield St in Newmarket mid-May.
Ph (09) 360 3475.
Share this: