A Closer Look At The New H&M Conscious Exclusive Collection
Is it possible for vegan fashion to fly? Dan Ahwa takes a closer look at H&M's latest launch in Berlin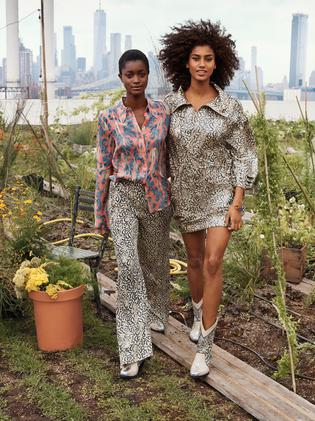 How do you make sustainable fashion look good and affordable?
It's a question that was raised during the global launch event of H&M's Conscious Exclusive Collection in February, held in Berlin and hosted by H&M's creative advisor Ann-Sofie Johansson and environmental sustainability manager Cecilia Brannsten-Stromblad.
There to unveil the ninth edition of its off-shoot brand, initially created in 2012 to raise awareness around sustainable design through special occasion wear and to explain the latest collection's innovative vegan fabrics, the duo also fielded expected questions around what the company was doing to lessen its impact on the planet.
When you're one of the world's most recognisable producers of mass clothing and part of an industry responsible for about 5.4 percent of the world's carbon emissions, such questions are inevitable.
The brand has worked hard in recent years to shift those perceptions, overhauling its supply chain and working with environmental organisations to guide the way it manufactures clothing, but acknowledges there is still work to be done.
Earlier this year it was named by the Ethisphere Institute - a global leader in defining and advancing the standards of ethical business practices - as one of the world's most ethical companies. 
But as Viva writer Jessica Beresford reported in 2017, there is a disconnect between the visibility of its Conscious collection and what average consumers were being fed on the shop floor. "Those buying have the power to demand more in terms of sustainability, ethics and transparency. There's clearly interest at ground level - otherwise there wouldn't be a Conscious range - and if fast fashion companies are good at anything, it's responding to consumer habits. That interest now needs to spread with the same haste that people buy, chew and spit out those sandwich-priced T-shirts."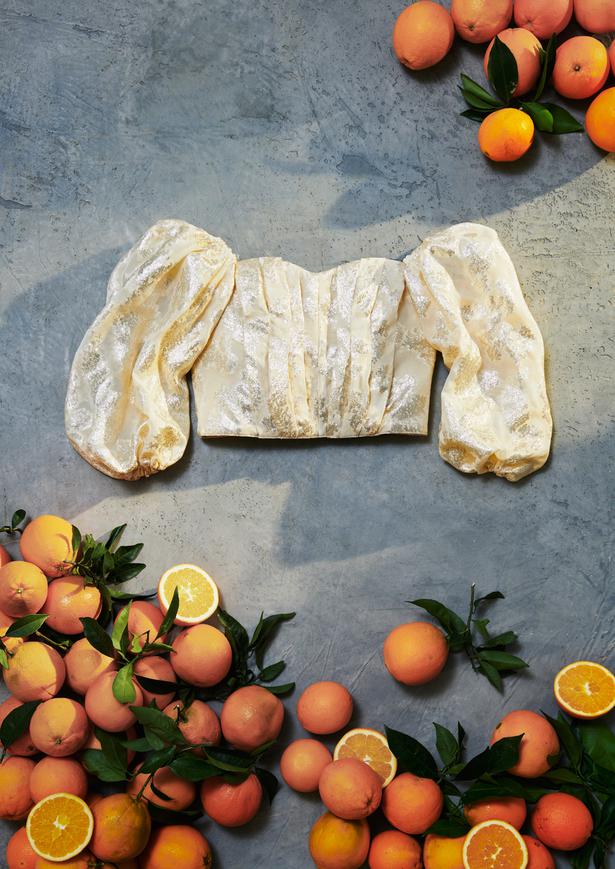 While sustainability has always been part of the Swedish brand's messaging since it launched in 1947 under its founder Erling Persson, times have changed as more brands are facing up to consumer demand for better transparency, and it's a concern Ann-Sofie readily acknowledges.
"We can't keep doing business like we have in the last 30 years. We have to change," she says. Ann-Sofie's career with H&M began in 1987 on the shop floor and along with her team, is a driving force in influencing sustainability measures for other mass retail operations around the world.
READ: Christy Turlington On Working With H&M And Sustainability
"As a company, we all feel the responsibility, and that pressure ignites creativity within our teams. We have made a commitment with sustainability – but we certainly can't do this alone. We have to work with the industry and pay attention to the environment. It's an issue not only affecting fashion but other industries too."
It's a sentiment shared by Cecilia, whose task of explaining the brand's environmental and sustainability efforts to detractors is no small feat. She says that by 2030 H&M aims to only use recyclable and sustainably resourced materials and by 2040 it aims to be 100 percent climate positive by using renewable energy and increasing energy efficiency.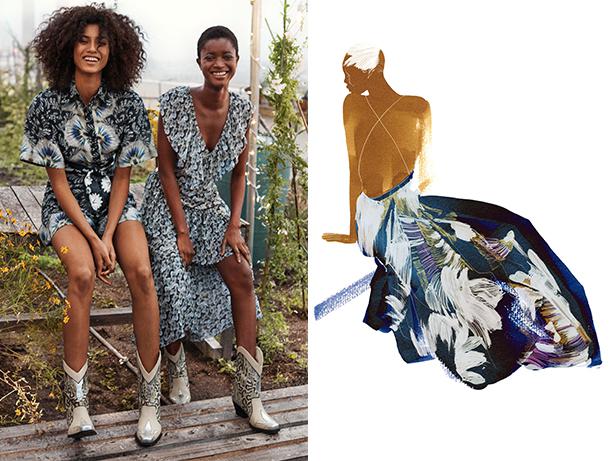 "We know that by 2030 there will be 8.5 billion people on this planet, and we still have 3 billion people in the global middle class. All these people will need clothes in one way of the other, but can't continue to use those resources like we do today.
We need to move from this linear model of taking resources from the ground to a circular model where we maximise and value the use of these resources. Today, 57 percent of all materials used are recycled or sustainably sourced.
We're using 95 percent sustainable cotton and we're the largest user of responsible down. By taking a holistic approach where we can find ways to prolong the lifespan of clothes and ensure they aren't destined for waste, we can hopefully influence other companies to think the same."
READ: The 2019 Ethical Fashion Tearfund Report
The nexus of all that science and statistical evidence in the form of fashion is what the Conscious Exclusive collections represent; opportunity for the brand to experiment with innovative textiles that filter down to its other categories - right down to its most basic garments.
But like all good things, achieving clothes that are kinder to the conscious and the planet requires time and effort, particularly on such a large scale. "I think it requires a lot of effort, but we have to drive change with our collaborators and work with the system," says Cecilia.
Along with its accessories made from recycled plastic, beads and glass, the latest collection spotlights new textiles made from biowaste including pineapple leaves, oranges and algae.
A whimsical dress includes fibres made from residues from orange juice production in Italy; a cool biker jacket includes panels of Pinatex, a non-animal based leather fashioned from pineapple leaves left over from harvest; and a pair of slides feature a sole made from algae biomass, a similar innovation pioneered by New Zealand brand Allbirds and its range of foams made from sugar cane.
"We work with the final materials for over a year, and because they're innovative textiles, there's a bit of trial and error involved," explains Conscious Exclusive concept designer Ella Soccorisi, who is also on hand to talk me through the collection.
GALLERY: See Pieces From The H&M Conscious Exclusive collection In Berlin
"While we've done menswear and childrenswear in the past, we always feel like we need to focus to make an impact, and this collection represents this idea as we continue to evolve. We started something that we need to take care of. It's offering beautiful, unexpected occasion wear that is sustainable.
It's partly dreaming and vision, but along the way it becomes problem-solving and innovation as we get to know fabrics better, what they're capable of and how they work with our designs. Some pieces are easier to create than others, but that's what I love about it, the combination of technology and beauty."
And yes the collection is all of those things – well made, stylish and beautiful, challenging old stigmas of what a high-street brand looks like in 2019, with clothes thoughtfully designed from scratch. "There's no point making things that nobody wants to wear," says Sofie.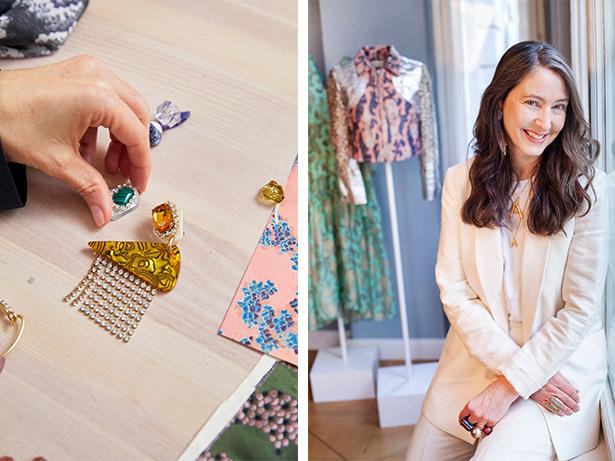 Inspired by a trip to the Venice Biennale in 2017, the collection's message is also timely for right now. "There's a slightly bohemian vibe to the range, inspired by nature, mindfulness, healing and well-being," says Ann-Sofie. "In a way maybe we need those ideas and inspirations more than ever in these hectic times. As a world we're completely overloaded."
Ella agrees: "At the Biennale there was a pavilion that focused on humanity, one on shamanism and another on community. I was thinking 'yeah we are all on this planet together' and how similar we all are, how we get strength from the magical wonders of the earth.
Our team talked a lot about alternative forms of well-being and how it's modern and no longer strange anymore if you go for a crystal therapy session or with someone to talk about chakras. All of us are doing it now. I think it's a way to cope with the world we live in."
Share this: