Embrace A Free-Spirited Coastal Mood With Playful Summer Fashion
Model Natarsha Orsman takes to the seaside in summer's greatest hits — from sheer layering to standout swimsuits, there's plenty of sartorial fun to be had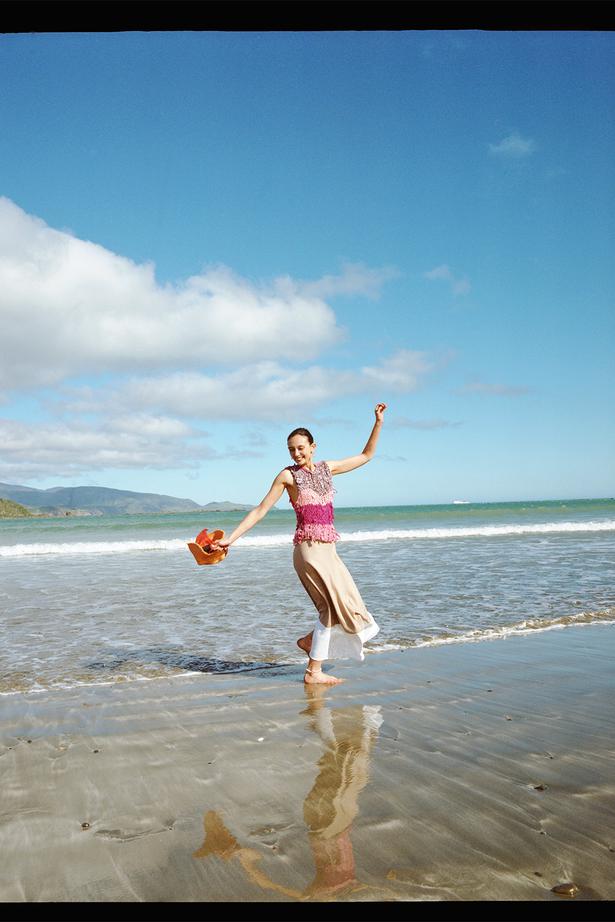 Saturday Jan. 16, 2021
ARTS & CRAFT (above)
A scene-stealing hand-crocheted top from Wellington brand Havilah adds playful texture and colour to a neutral midi skirt from Mina, $345. Havilah vest $280. Meadowlark anklets, from $599 each. Hat, $120, from Soup Fashion Recovery. Lucinda Barrett earrings, $459, from Caughley.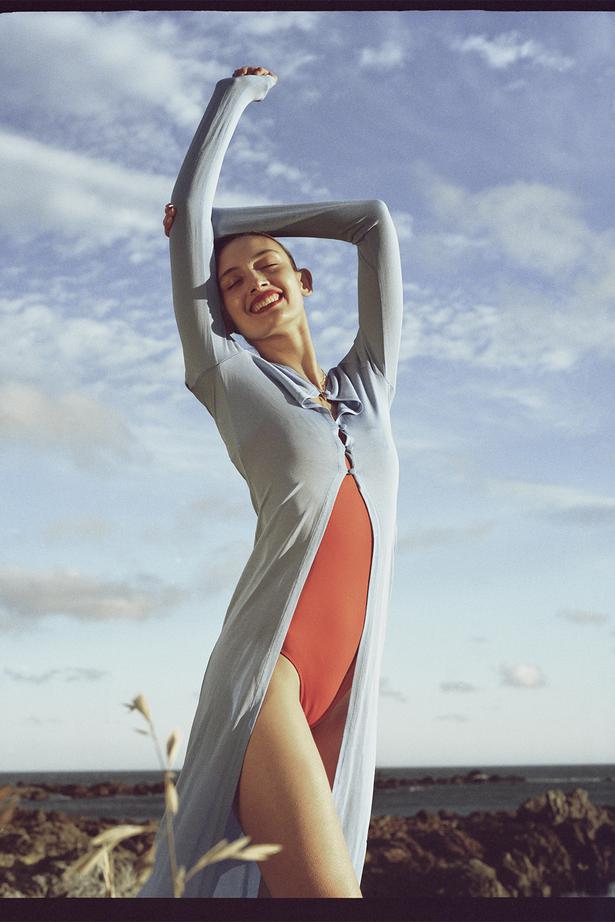 ONE AND ONLY
A bright one-piece swimsuit worn with a fluid longline cardigan is an elegant take on colour blocking. Ruby swimsuit $169. Paris Georgia cardigan $579. Meadowlark necklace $375.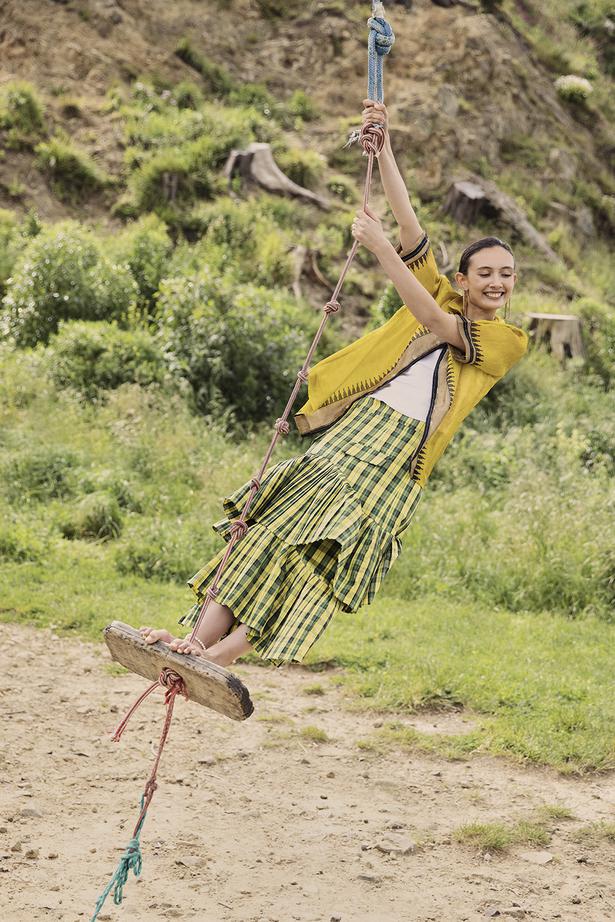 LIGHT & LOOSE
Made from repurposed sari fabric, this unisex shirt is from Lucky Dip and one of a kind, $450. Georgia Alice bustier $749. Havilah skirt $350. Jasmin Sparrow earrings $649. Meadowlark anklets, from $599 each.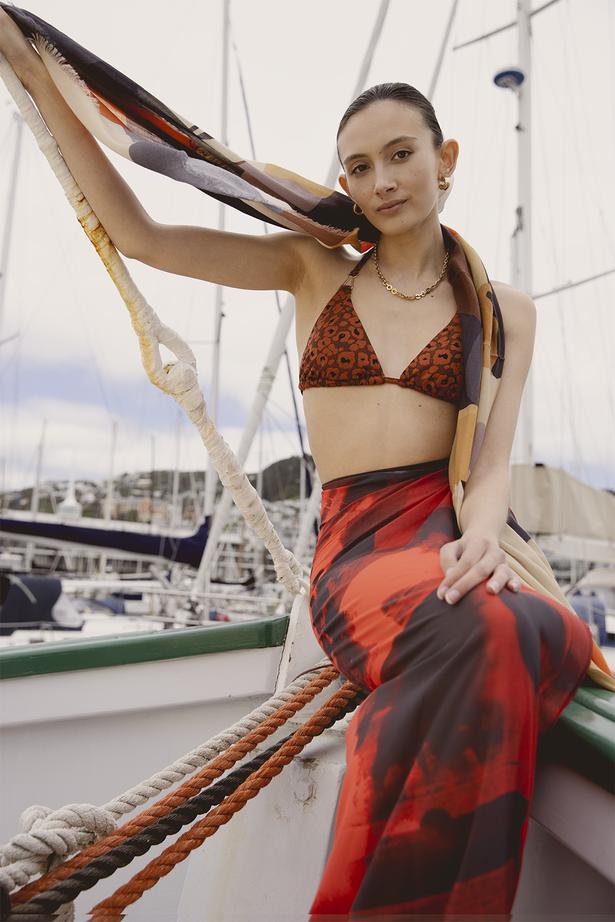 SUITS YOU
A classic Moontide bikini, $85, becomes an elevated seaside ensemble with a modern print skirt from Massey graduate Jing Hé, bold gold jewels and a versatile print scarf. Jing Hé 00/01 skirt $220. Walker & Bing scarf, $220, from Caughley. Harris Tapper headpiece (worn in hair) $109. Mars earrings, $285, from Caughley. Jasmin Sparrow necklace $899.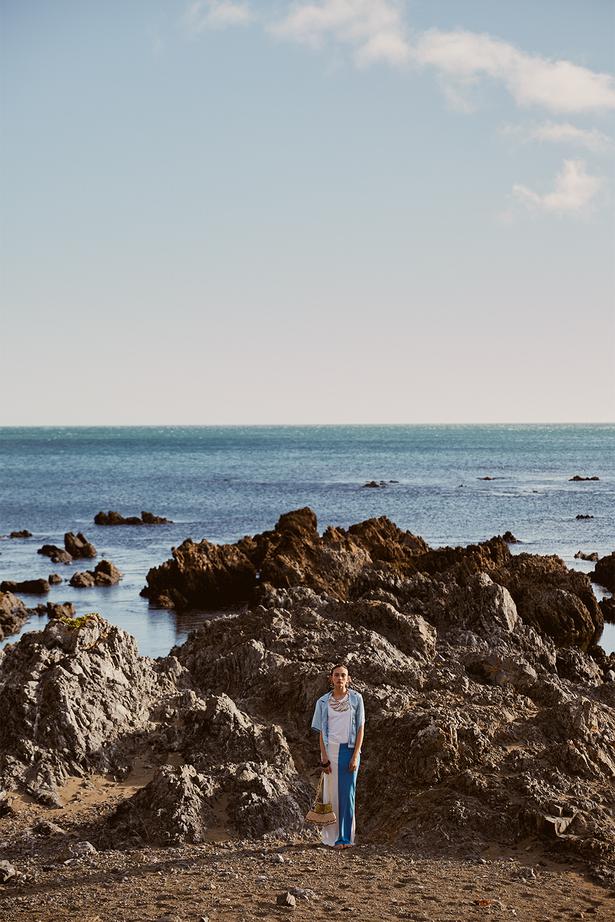 WASHED ASHORE
Fresh blue tones and crisp white make for nautical colour-blocking perfection, especially when offset with textural vintage accessories. Kowtow tank $79. Molly Perkinsons shirt $320. Paris Georgia skirt $569. Necklace $245, bangle, $350, and Jamin Puech bag, $145, from Hunters & Collectors. Arowm earrings $35.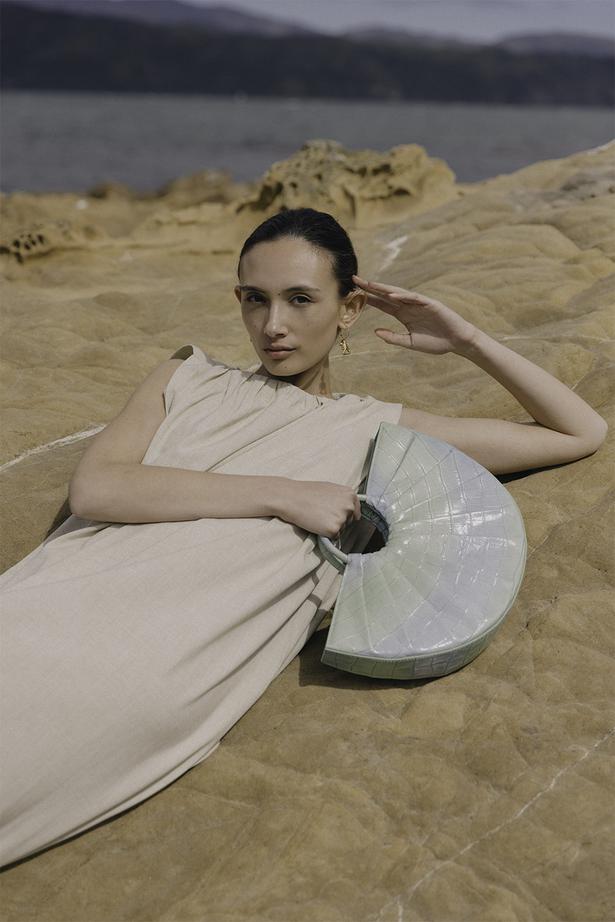 SCENE STEALER
Like a pearlescent shell shimmering in the sand, this pleated leather D LY P bag with detachable strap is a tote to take anywhere. Harris Tapper dress $469. D LY P bag $699. Lucinda Barrett earrings, $459, from Caughley.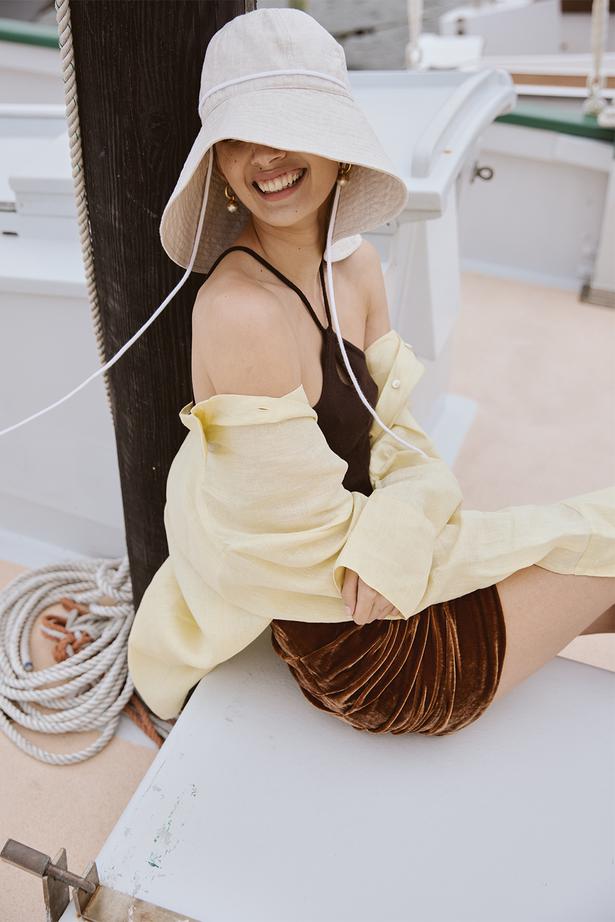 HATS OFF
Wide-brimmed hats are the practical accessory of the season, combining sun protection with style. Karen Walker hat $160. Wixii top $165, and shirt $175. Georgia Alice skirt $699. Jasmin Sparrow earrings $629.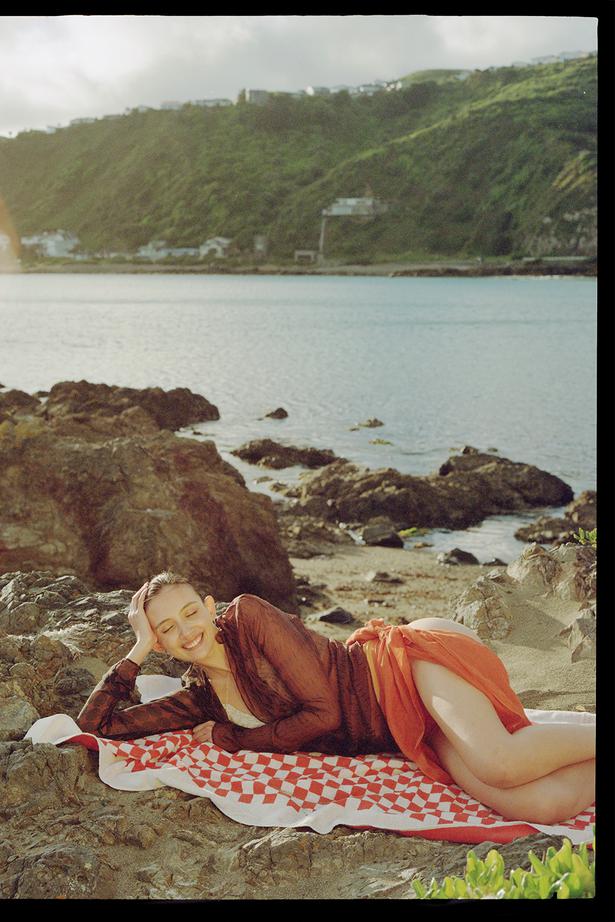 SHEER INTENT
See-through layers are a sophisticated way to add colour with a softly-softly approach. Zambesi top $495. Wixii bra top $125, and linen wrap $145. Gemma Lee bikini bottoms $79 (worn under). Meadowlark necklace $375. Baina towel $110.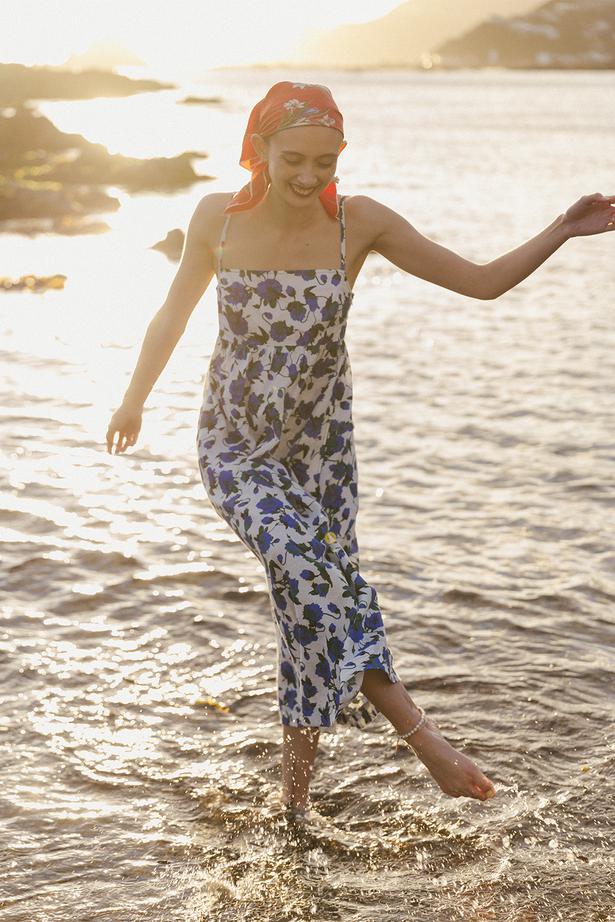 MAKE A SPLASH
Classic florals meet classic Kate Sylvester with this weighty linen dress, $499, teamed with a red floral scarf, $40, from pre-loved clothing treasure trove Soup Fashion Recovery. Jasmin Sparrow earring $649 (for set). Meadowlark anklet, from $599.
Photographer / Grace Gemuhluoglu. Stylist / Chloe Hill. Model / Tarsha Orsman at KBM. Hair & Makeup / Alana James. Fashion Assistant / Lydia Hamer
– Originally published in Viva Magazine – Volume Two.
Share this: