Adrian Hailwood's Theatrical Fashion
Adrian Hailwood turns his eye to the stage with Auckland Theatre Company's upcoming Mozart musical Amadeus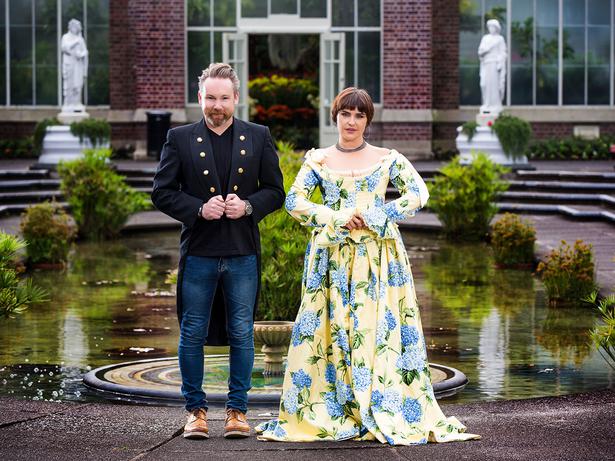 Wednesday April 26, 2017
Who? Fashion designer Adrian Hailwood is turning his eye to the stage with costumes for the Auckland Theatre Company's upcoming performance of the Mozart musical Amadeus. Key costumes include this yellow gown featuring blue hydrangeas for actress Morgana O'Reilly, who will play Constanze, the bawdy wife of Mozart.
What? Known for his own theatrical fashion shows at New Zealand Fashion Week (last year he had a full choir sing as models walked the runway), this is his first collaboration with the ATC. For Amadeus he has created modernised versions of 18th century inspired costumes – expect plenty of pomp with sumptuous brocades, velvets and silks.
ATC's production of English playwright Sir Peter Shaffer's drama will be directed by Oliver Driver, and also stars Michael Hurst, Laughton Kora, Byron Coll, Kura Forrester and young opera singer Madison Nonoa, with leading NZ dancer and choreographer Ross McCormack playing Mozart.
When? From May 2 to 17 at the ASB Waterfront Theatre in Auckland. For tickets, visit atc.co.nz or phone (09) 309 3395.
Share this: