Adrienne Winkelmann Is Making Online Shopping Fun Again
Creative director Jessica Grubisa continues to work with the fashion maven to evolve the label — this time introducing 'Digital Dolls'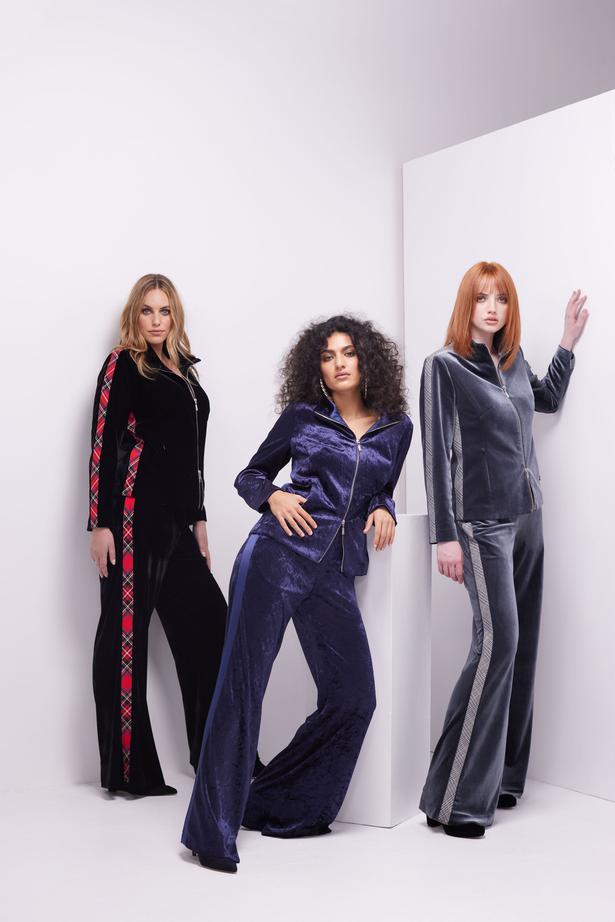 Thursday June 17, 2021
Winter fashion deliveries have begun to trickle into stores, and if there are lessons gleaned from last year's period of closed brick-and-mortar stores, online shopping required brands and designers to re-think and revitalise their digital offerings.
The first week of alert level three last year saw $1 in every $4 spent as an online purchase (NZ Post research), as people who did not traditionally shop online quickly becoming converted.
READ: Why It's Time To Rethink How We Shop
When it comes to the business of selling clothes on the internet, brands and retailers have had to adapt amidst a changing landscape punctuated by disrupted supply chains, the rise of Instagram shopping, the pulling power of curators vs. influencers, and increasing demand for clothes that reflect inclusivity and an awareness of the planet.
For a label with a history spanning 30 years, Adrienne Winkelmann is one local example of a brand evolving with changing attitudes to shopping for fashion.
As an established brand with a cachet for women in high-powered executive positions and politicians (Helen Clark is an ardent fan), founder and design maven Adrienne Winkelmann has carved a niche in the local market, and in recent months, made gradual steps to embrace the changing shopping environment. 
With this strategy came the timely launch of sister label AW by Adrienne Winkelmann in October last year, headed by its new creative director Jessica Grubiša, former co-founder and co-designer of now-defunct label Harman Grubiša. "We had no idea about e-com and missy here came along and pulled us up by the straps," Adrienne fondly explained upon the announcement in Viva.
The more affordable collection doesn't skimp on quality like other off-shoot lines, but rather focuses the attention on more casual separates that allow customers to have a well-rounded wardrobe that segues from work to weekend with ease.
It's a natural evolution for the brand, says Jessica, and for its second collection, the hero item is one that resonates with many people — a languid leisure suit — reimagined in typical Adrienne Winklemann fashion in velvet, with a wide-leg palazzo trouser.
"This season we were feeling nostalgic," explains Jessica.
READ: Adrienne Winkelmann Welcomes Jessica Grubisa As Creative Director
"Our iconic velvet leisure suit has seen many forms through the ages and truly celebrates the luxurious dream of simply doing nothing. It felt only natural to offer this with the AW range. It is both glamorous and relaxed, nostalgic and fresh — all things the AW range is."
To mark the new collection, Jessica has teamed up with local design firm Meide (studio) to create Digital Dolls, an online capability that allows shoppers visiting its web store to interact with different looks; think Cher Horowitz's computerized paper dolls in Clueless — for now.
The new shopping feature allows shoppers the opportunity to shop, style, create and craft a wardrobe all with one click.
"This concept was dreamt up when we challenged ourselves to think differently with our current collection lookbooks and online experience," she says. "Eventually, the user will be able to curate an entire wardrobe online playing with looks and accessories with their personalised AW Digital Doll."
"Drawing inspiration from Clueless, we wanted to create a lookbook for our clients that reflected an in-store experience and gave the user a fun way to visualise outfits."
It's a natural progression for this new category of the Adrienne Winklemann label, combining versatility and whimsy — the recent release of leather fur-trimmed opera gloves a playful addition to the brand's popular accessories offering.
READ: The Local Fashion Brands Making Face Masks
"The response to the AW range so far has been fantastic. The way our clients work and play is changing and the AW ready-to-wear range is a welcome sister, as we offer the impeccable tailoring synonymous with the Adrienne Winkelmann brand at an accessible price point. Our customers now want easy dressing, lush essentials with a nod to archival silhouettes. Embracing the changes and focusing on our digital presence has given us a whole new fan base."
As for Jessica's own top tips for wearing the new AW velvet tracksuit this winter, the local style favourite suggests wearing it with a touch of irreverence. "I'll be wearing the dusky pink wide-leg tracksuit with a quilted camel coat — running 15 minutes late with Starbucks."
To shop and experiment with your own Digital Doll visit Adriennewinkelmann.co.nz

Share this: