Advanced Style's Ari Seth Cohen Goes Older and Wiser
Ari Seth Cohen, the photographer who turned fashion's focus to the over 50s, is back with a new book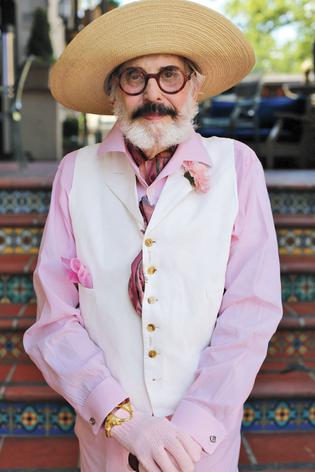 As the fashion world became increasingly infatuated with street style, Ari Seth Cohen turned his lens towards different kinds of stars; women and men over 50 with a flair for dressing in the most imaginative of ways. Off the back of his successful initial book Advanced Style, and subsequent documentary of the same name, Ari is back with Advanced Style: Older and Wiser, which takes a more international approach.

Why did you decide to expand on the initial release of Advanced Style? 
I originally started this project as a way to connect with older people and to deal with the loss of my grandmother and best friend Bluma. I wanted to change people's perspectives on ageing and show a creative, vital and active picture of growing older. It seemed that throughout this journey a global movement started to develop and all of the sudden older people were being recognised and featured in international fashion and lifestyle campaigns.
I had the incredible privilege of travelling to different cities to speak about the work I do and to photograph and interview hundreds of inspiring seniors. This new book allowed me to showcase more international style, some wonderful gentlemen and also 22 personal essays on ageing and vitality from the subjects of the book
How is Older and Wiser different to Advanced Style?
This book is more international with photos from Japan, Australia, Argentina, Stockholm, London, California ... I also included some of my favourite well-dressed gents.
Is there anything you've done differently from lessons learned with the first book? 
I hope that my photography has gotten better over the years, but I try not to compare too much. I like my work to be organic and develop on its own.
Who are some of the most notable characters in Older and Wiser? 
There are too many to list, but there are some favourites from the last book and some amazing women in their 90s, like Tao Portion-Lynch, a 97-year-old yoga master who wrote an essay for the book. Phyllis Sues, 92, also wrote an essay for the book. She dances, does yoga and skydives! They all share their stories and secrets to ageing with vitality.
Why did you decide to include men this time?
It was their turn! I have always admired the style of older men, including my grandfather Hal.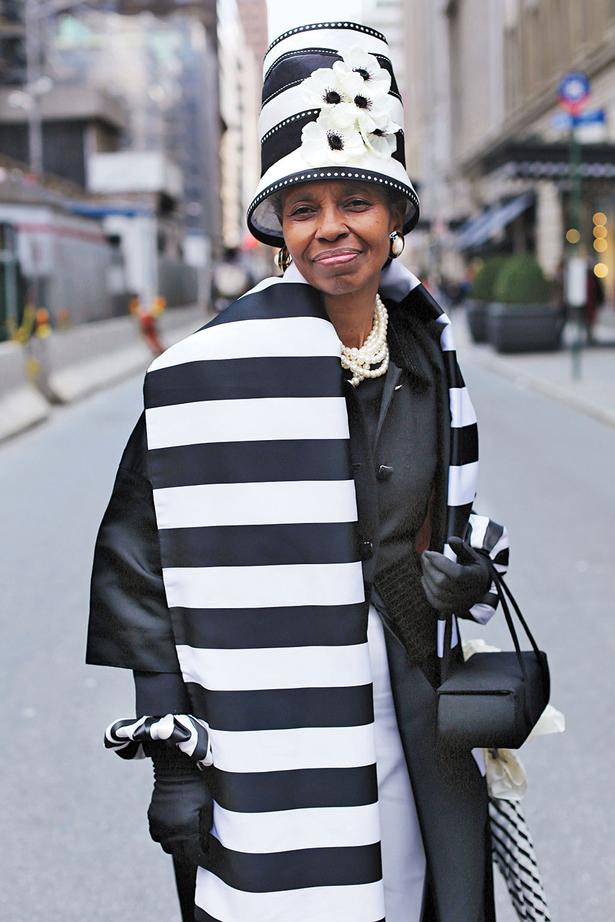 Lana Turner photographed by Ari Seth Cohen, from Advanced Style: Older and Wiser, published by powerHouse Books.

LANA TURNER, 65

"I didn't grow up enamoured of fashion, clothing, or even style, but there were things and people all around me slowly and quietly seeking my uniformed attention: my father, a lean, immaculate man in dark suits, white shirts, ties, wingtips and a Stetson hat, always cut an impressive figure and was sure of his ground; the buxom black waitresses in starched white uniforms with exaggerated hankie corsages pinned to a left pocket above the breast who took orders with the lilt of vocal melody asking, 'Baby whatcha want?'; the church, a bastion of theatre — choirs in swaying robes, deacons in Sunday suits, ushers in crisp uniforms, nurses in capes marching and strutting on a holy runway with precision and aplomb; church ladies for whom no single colour from hat to shoes would ever seem so gauche as not to be pleasing in the weekly sight of each other and, of course, the Almighty.

Pulling it together, making it work, stepping out, and loving themselves and each other with humour and affection, these African-American tastemakers would become a subtle and impressionable influence on me. Carriage was language. Colour found purpose. Clothes danced.

When I was a young girl I suppose the rage about what to wear (pea coats and Russian boots) and how I should look (my hair in a French roll) were notions I could, with some ease, follow. In the process of becoming, I quickly realised I was not a good candidate for fashion's shifting air. Aesthetics in outward appearance, inner life, and sanctuary would find instruction through synthesis abetted by the prisms of art, music, dance, theatre, and literature.

One morning I awakened thinking that everything should be beautiful and functional. Out went the mahogany dresser and night table. Of course there was not an immediate surface on which to stack the contents. The importance lay in placing trust in a new paradigm, visualising the outcome, and, of course, creating the composition. The outcome was deeply satisfying — a delight without alloy. That moment was a harbinger of things to come."

Advanced Style: Older and Wiser by Ari Seth Cohen, published by powerHouse Books, is available to buy from Amazon.
Share this: