African Fashion Comes to New Zealand
Wellington's Africa Fashion Festival aims to celebrate African design. We talk to designer Nana Brenu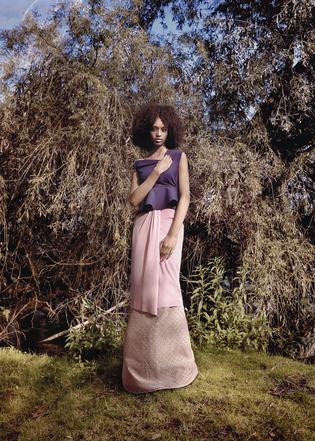 The Africa Fashion Festival kicks off with a fashion show extravaganza next weekend in Wellington. Organised by Africa Design Journey through Australasia (ADJOAA), the social impact enterprise was founded by Pinaman Owusu-Banahene with the aim to promote high-end established and emerging African designers and artists in the Australasian region. "I hope the festival provides an outlet for all New Zealanders to experience the cultural richness and incredible artistic talent from the diverse and vibrant continent of Africa," explains Pinaman.
African designers taking part in the event include Laurence Chauvin-Buthaud of LaurenceAirline, Akosua Afriyie-Kumi of Aaks, Afua Dabanka of Mo-Saique, Nana Osei Boating of Bohten and Nana & Afua Dabanka of Monaa and Nana Brenu of 1981. Nana Brenu's journey includes internships with John Varvatos in New York and Armani Exchange in Milan. We talk to the designer about his influences and staying true to his Ghanaian heritage while maintaining a modern and universal aesthetic.
Tell us about your label, 1981.
1981 is about interpreting Ghanaian/African design in a modern context and using fashion design as a medium. This is achieved by tapping into all the different aspects of my Ghanaian heritage (art, culture, history, music etc) and combining it with my modern design sensibilities influenced by modern art and design, minimalism, modern architecture and modernism. My main motivation for doing a brand like this was to show that there is more to African design than just wax prints and loud, bold colours and prints. It is also a creative way for me to express myself with regards to how I see and interpret the world around me.
African fashion is often pigeonholed as being about bright colours and patterns typically associated with African design. How do you incorporate these ideas into your collections while still designing clothes that have a very universal appeal?
I think I have been fortunate enough to have studied and lived in two of the fashion capitals in the world and this has given me a global perspective when it comes to fashion and design. Thus, when I design I think of a global audience but at the same time, remaining true to who I am and where I come from. I take the essential elements that speak to my heritage and transform it in such a way that it would not feel out of place anywhere in the world.
Tell us about your experiences living and working in New York and Milan, and how both cities have contributed to your take on fashion?
My fashion education started in New York at Parsons School of Design. It was a whole new world to me compared to my previous studies as this was the first time I was entering into the creative world. It was quite intensive but I really enjoyed it and it forced me to push myself creatively. Interning at John Varvatos and Armani Exchange gave me firsthand insight into the inner workings of a fashion label. I worked in different departments and it gave me an idea of what it took to run a fashion label. Milan, now that was an experience. I would say it was the first time I experienced culture shock, primarily from the language, mannerism and attitude of the people. The style of teaching Istituto Marangoni was also different to Parsons. In that, you were trained/prepared to work in the fashion industry and the teaching style forced you to be creative in a restricted environment. Working after graduating gave me first-hand experience in the luxury market as I was exposed to fine materials and high level of craftsmanship and this imbued in me, that sense of always wanting to create a product with the highest level of workmanship, finished beautifully that fit very well. It also made me realise that at the end of the day, fashion is a business and it's not for the faint of heart. It's very tough, very competitive, ruthless and unforgiving. At the same time, there is personal satisfaction in seeing what you've created being worn by people.
The festival is supportive of young talent coming through and also is a way for them to converse and openly share their celebration of their African roots. What do you think makes this a special part of the festival?
I find it special because African designers are rarely given an opportunity to talk about our African roots and how it influences our work. I think the fashion festival will give the audience a unique insight and a new perspective of how to view African fashion which I think is needed in the modern day and age riddled with stereotypes. I find events like these essential. In that it allows us to engage with the audience, media, stylists and editors and prospective customers including stockists and buyers. This helps them place value on our work because most often there is a wide gulf between designers and the consumers, and events like these create a personal and intimate connection with the consumers.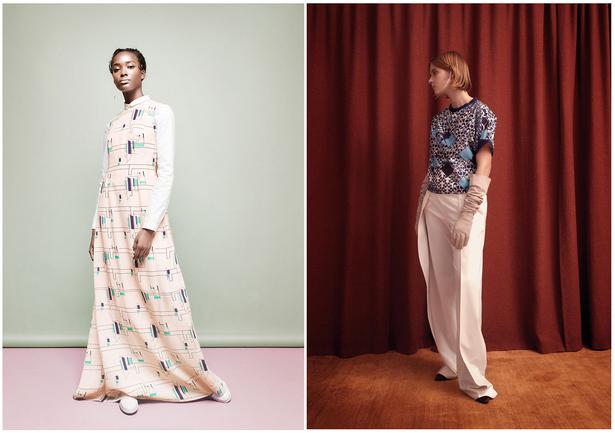 1981 Spring 2015 and Spring 2016. Pictures / Supplied

What was the idea behind the collection you will showcase at the festival?
I will be showcasing pieces from my Spring Summer 2016 collection. The collection was inspired by re-examining the brand's philosophy by revisiting the brand's Ghanaian/ African heritage. Focus and emphasis was placed on the traditional Ghanaian style, fabric techniques, which was re-interpreted to create something new in combination with a modern aesthetic. Traditional garments and traditional way of wearing clothes prior to the arrival of the Europeans to the African continent were examined and reimagined in a contemporary context. You can expect a play on proportions, contemporary prints based on a reinterpretation of Ghanaian traditional symbols, feminine silhouettes and interesting details.

What inspires you?
I am inspired by my Ghanaian heritage, modern art, design and architecture, the places and the people I see when I travel, the diverse cultures I come into contact with and surprising food. The way it's put together, presented, the way different flavour profiles work together and the colours and the textures.

Tell us about your design process and how you like to work.

It usually starts with a theme or an idea or something i am inspired by. The next step is doing research based on the idea. Research takes the form of images from the internet or books and magazines and reading on that subject to help me understand it more. Next, i research on colours that inspire me and research on fabrics i feel will go well with the collections. I also research on details I would like to develop in the collection. I put all the research and ideas together in the form of a mood board and then I begin to sketch and design. Depending on my mood I usually like to work in silence or with classical music playing in the background surrounded by my sources of inspiration.

What aspects do you love about your Ghanaian culture and heritage, and how do you utilise this to your design thinking? 

I love the tenacity, vivacity and the spirit of the people, the traditional designs, techniques and symbols, the local craftsmanship, the colourful traditional festivals and celebrations, the list goes on. For example, when I am designing prints for a collection, my point of reference is the traditional Ghanaian symbols and fabric techniques which form the basis of my research. I also look at how people combine colour in their attire and translate it into the collection giving it a modern twist.

- The African Fashion Festival, Saturday May 28, James Smith Building, Wellington. For tickets visit africafashionfestival.com
Share this:
More Fashion / Features & Profiles