Ageless Style: Patricia Ngaere MacDonald, 87
Work as a representative for her iwi and the people of Hauraki is the most rewarding part of Patricia's career. She shares her life and style journey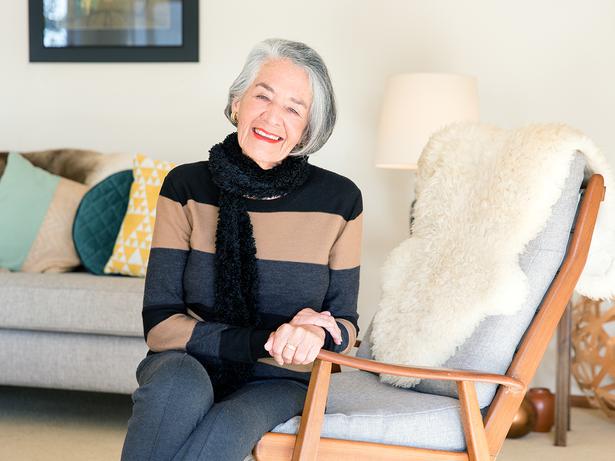 Saturday Aug. 12, 2017
Tell me about your style over the years — are there any distinct changes or phases you've gone through?
I've always dressed in simple classics and rely on good shoes, scarves and jewellery to complement my clothing. After my early nursing years, I modelled and worked in retail in the 50s and 60s and made a lot of my own clothes. I still have some wonderful gems from those times.
How would you describe your career?
After raising my family, I began research work and became a representative for my iwi and the people of Hauraki. This role included assisting less fortunate people with access to healthcare, education, and work opportunities within the Coromandel Peninsula mussel farming and fishing industry. This has been the most rewarding and fulfilling part of my life.
Which item in your wardrobe is most sentimental and why?
We had an unfortunate home burglary once which meant I lost most of my sentimental jewellery — mostly unique costume pieces with a stories attached. As I'm getting older, however, ''things'' are less important, although I can't live without merino/cashmere and my tennis gear, I still play once a week and want to keep it up as long as I can.
READ Label to Know: Muse Cashmere
What does beauty mean to you?
I feel beauty is in the eye of the beholder. Beauty, for me is everywhere: flora, our natural environment and the things we take for granted. Good health, happiness and enjoyment of life.
What is the best thing about getting older?
I'm still mobile, which I'm most grateful for, and appreciate the fact I have more time to spend in my garden and with family and friends.
Where in the world do you feel most at peace?
My homeland, Wharekaho, just north of Whitianga. This is where I grew up and where my family and I return regularly. We're hoping to return for good very soon.
Your most memorable style moment?
In the 1950s a group of Italian models visited New Zealand to showcase a mix of high fashion. I was part of the Kiwi contingent of the modelling team and wore a gorgeous A-line sequinned tulle skirt in powder blue.
What is a piece of culture you feel most connected to?
I wouldn't say I'm connected to this book but I feel everyone should read Ask That Mountain by Dick Scott. It is a slice of the history of this country. As a teacher, my father thought this book should have been part of the curriculum in schools, even though it is a disturbing and sad account of colonisation.
What's the biggest or most important life lesson you've learned over the years?
How to really listen to others. I've endeavoured to be patient and moderate in all things most of my life.
Share this: