Ageless Style: Sara McIntyre, 65
Nurse and photographer Sara McIntyre held her first solo exhibition last year. She shares her life and style journey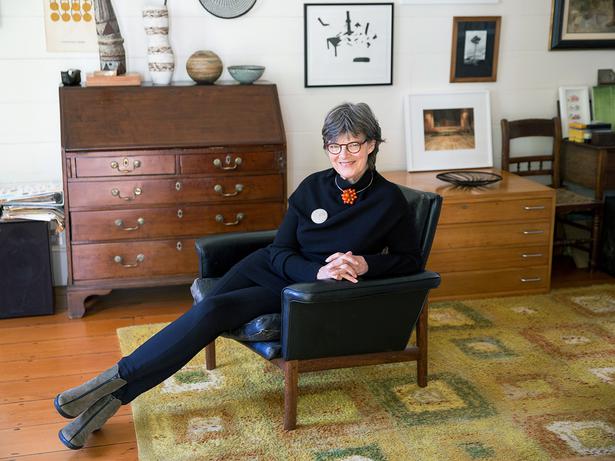 Wednesday Aug. 9, 2017
Tell me about your style over the years — are there any distinct changes or phases you've gone through?
I revelled in hippie chic in the 70s. My father bought me Guatemalan, Navaho, African and Indian clothes from overseas. I have a preference for simple elegance, with a bit of a statement. Lately it's been jeans and gumboots, but I'm adaptable.
READ: African Fashion Festival Back for 2017
How would you describe your career?
I'm a late developer. I started my nursing career at 38. My photography career has been brewing for years and I had my first solo exhibition at the Anna Miles Gallery last year at age 64. I have almost completed a book which is a collection of photographs depicting living and working as a district nurse in the King Country. So I'm just starting and I've got a life ahead of me.
Which item in your wardrobe is most sentimental?
I have a woven silver brooch with a filigree of gold through it. My son, Matthew, made it and gave it to me. It is a thing of beauty both visually and personally.
What is the best thing about getting older?
I still don't think I'm getting older. I still have the ages I've already been, and I still have more to go. But it's the freedom that comes with realising all those things that really just don't matter. To become more relaxed and accepting.
What does beauty mean to you?
To me beauty is a landscape, a scene, an object, an animal, a person who stops you in your tracks and warms the heart. It's an emotional thing that is deeply personal.
Where in the world do you feel most at peace?
At my home in Kakahi. My haven.
Your most memorable style moment?
Watching the documentary on Iris Apfel. I love her! She is the epitome of style.
What is a piece of culture you feel most connected to?
The arts culture I feel most connected to is collective. I look about my house, it's there, very much part of me. The paintings of my grandfather, grandmother, father, brother, niece. The jewellery and artwork of my son. The photography of my other grandfather, my son, my nephew ...
What's the biggest or most important life lesson you've learned over the years?
I'm still learning. Life can get tough at times, but we have to adapt and move on, becoming stronger for it. The need to have a balance between interdependence and independence. To enjoy your friends and family and enjoy your solitude.
Share this: