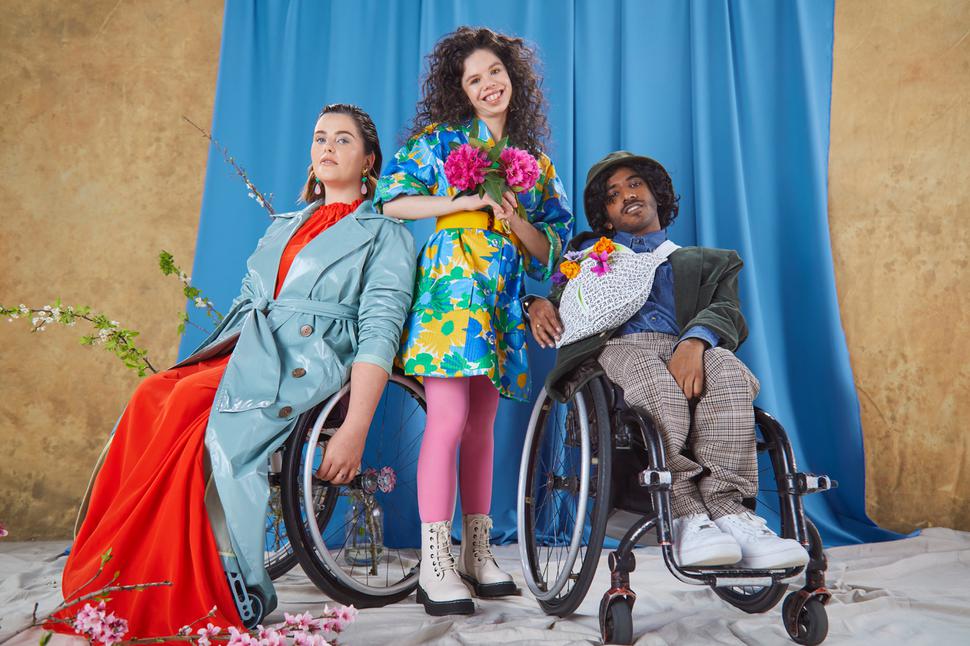 Accessibility Advocates Go Global: All Is For All Launches A New US Campaign
The inclusive organisation thinks big with a co-directed US launch
Tuesday Nov. 17, 2020
The team behind All is for All, a local consultancy, communications and talent agency that works toward amplifying the voices and helping increase the visibility of people with disabilities, has been busy.
Its founder, Grace Stratton, was honoured last week as the Supreme Award winner at the AIMES awards; and now a special project conceived during lockdown two has been revealed.
The organisation has co-directed a US campaign to launch a new accessibility-focused platform — JUNIPERunltd that highlights much of the work All is for All already do but on a global scale.
Grace worked closely with style star and disability advocate Sinead Burke, the platform's editor-at-large, on a global campaign photographed by Synthia Bahati and accompanying film by production company Pictvre.
It features a range of local brands that work to help make their clothing more accessible, including Penny Sage, Kate Sylvester, Ruby and Karen Walker.
"Grace co-directed this campaign and was the perfect partner because, as a disabled entrepreneur, she designed her own future," Sinead revealed on social media (@thesineadburke).
"I had the great privilege of working with Grace to write the script for this campaign — I wanted to create an invitation boldly, a request for disabled people to imagine, manifest and design their future too."
To learn more about the collaboration and to view the campaign, visit Juniperunltd.com.
Share this:
More Fashion / The Latest