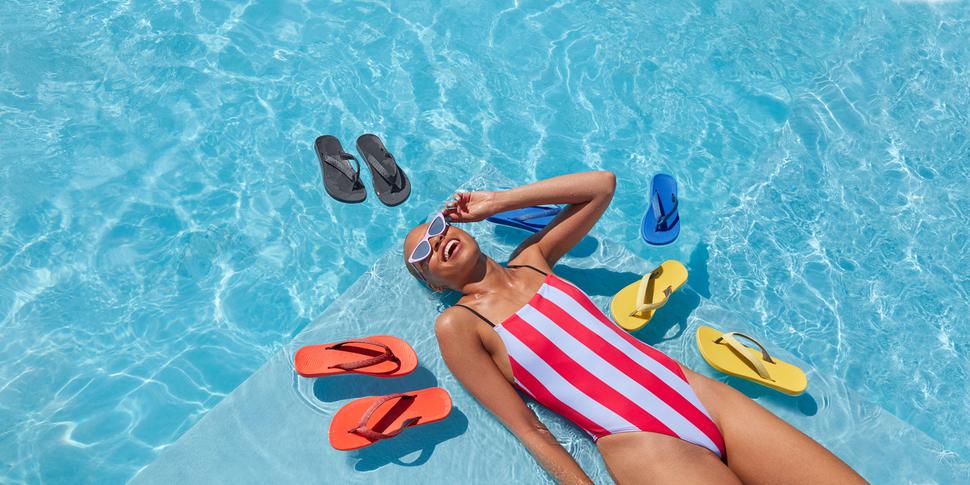 Allbirds Announce Ground-Breaking New Footwear Invention
There's no stopping this start-up sneaker brand's mission to revolutionise the footwear industry; this time with the world's first foam derived from sugar cane
Thursday Aug. 2, 2018
After over two years in development, today marks a significant milestone for San Francisco based footwear brand Allbirds, announcing the arrival of its propriety sole material aptly named SweetFoam — the world's first carbon-negative green ethylene-vinyl acetate (EVA) foam, derived from sugar cane sourced from Southern Brazil.
This green EVA ingredient is a key component of the new foam, an invention the Allbirds team have created with the intention of revolutionising the global footwear industry, an industry that's churning out an estimated 25 billion pairs of shoes a year, with approximately 300 million pairs discarded annually. It's an issue close to the brand's hearts. 
READ: How Maggie Marilyn Is Taking Ethically Made Fashion To The World
Founders Joey Zwillinger, an engineer and renewables expert, and Kiwi Tim Brown, an ex-All Whites captain and an alumni of the London School of Economics and Political Science, aim to introduce the SweetFoam across its product offerings before encouraging the entire footwear industry to follow suit, allowing the open-source use of the special green EVA ingredient.
Speaking passionately from their sleek offices in the financial district of San Francisco, the duo, who met through their wives, are clearly excited about this next chapter in the certified B Corp brand's relatively young history.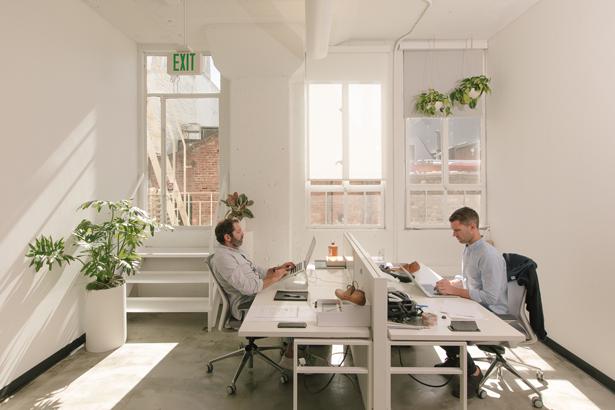 Allbirds founders Joey Zwillinger and Tim Brown at work in their San Francisco headquarters. Photo / Peter Prato

"The specific component itself is actually a carbon negative component," explains Joey.  "This means it takes more carbon out of the atmosphere than it actually uses to produce this particular foam. So for us it's about getting very close to the idea that we are putting something on the planet that does something positive, versus just taking from it. It's the overarching driver for everything we do at Allbirds — from our product development to a sustainability perspective. We track our impact on the world."

READ: Fashion Talent April Gourdie's Fashion Journey In San Francisco

Debuting in 2016 with a line of sneakers made from Merino wool, the brand introduced its second category made from Eucalyptus trees earlier this year. "Although wool has been a critically important and central component of how we started, two years later we added a eucalyptus tree fibre in response to our consumers who wanted something a little different to wear in hot conditions" explains Joey. "It's always been about solving consumer problems using a renewable material. This third phase of the sugar cane is a great example of being transformative from a sustainability perspective, but is also simply an incredibly comfortable experience."

"The reason why we are so focused on sugar is because sugar cane is the most efficient plant at sucking carbon dioxide out of the atmosphere, ultimately turning into something that's a usable source of carbon. The sugar is harvested twice a year in Brazil and it grows incredibly quickly. Take your car's tailpipe for example, this squeezes emissions into the atmosphere and it just sits there. Sugarcane actually sucks that out of the atmosphere using photons from the sun and rainfall. It grows wonderful big sugar cane, that's eventually crushed down. We've been able to take that sugar and now transform that into a bottom for a shoe — the Sugar Zeffer."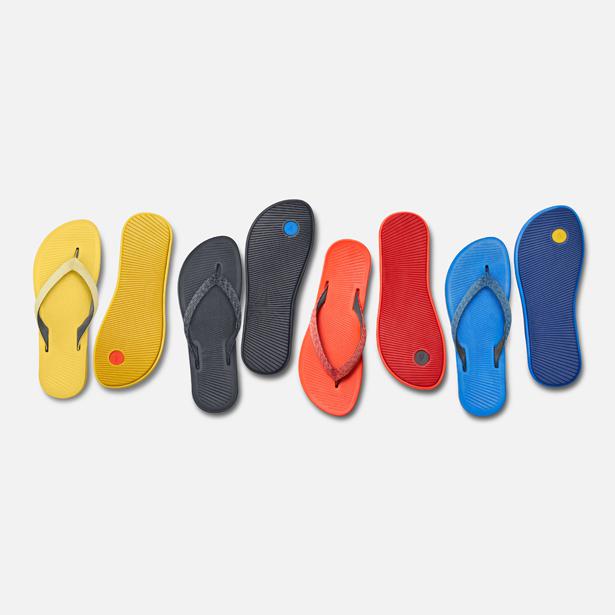 Inspired by Japanese-style zori jandals, the Sugar Zeffer is an example of the SweetFoam in its most purest form. Developed by brand's product development team in conjunction with its sustainability department, the design was led by another clever Kiwi, head of design Jamie McLellan. The jandals are available in four key colourways, inspired by nature and New Zealand's native birds.
"The goal is to extend the foam to all our footwear, but we're starting with a jandal, flip-flop, thong or a zori — whatever you want to call it, depending on where you come from," laughs Tim. "The zori is an iconic Japanese sandal dating back to the 11th century, and jandal I think is a portmanteau of Japanese and sandal, so it's become this iconic Kiwi piece of footwear."
"Part of Jamie's design ethos is to take these classic things and simplify them to its base of comfort and materials. He's had his eye on this particular product for a long time and I think it's one of those things that has been commoditised, cheapened and forgotten about. Jamie has really tried to rethink that and change the way we look and wear things. I think it's one of our greatest design feats and a great showcase for this material."
Featuring interchangeable straps made from four materials: recycled plastic bottles, bio-suede, bio-foam, bio thermoplastic polyurethane (TPU) the straps were also made with the help of one of the largest manufacturers of bras.
Indeed, the SweetFoam and its showcase product of the Sugar Zeffer jandal is a major turning point for the brand whose growth rate has been exponential: in 2017, industry sources reported a US$50 million in top-line revenue, with business looking to double that this year and attracting a new stream of investors in the process including Academy-Award winning actor Leonardo di Caprio and Golden State Warriors basketball star Andre Iguodala; along with the addition of a new board advisor, Neil Blumenthal, CEO of eyewear giant Warby Parker.
WATCH: Where it all began — the original Allbirds Wool Runners.
The new Sugar Zeffer range, available to purchase from today, comes on the back of last week's major news for the brand — the forthcoming expansion into the UK market in October. Available already in the US, New Zealand, Canada and Australia, the UK expansion is an answer to growing consumer demand, and will be overseen by the brand's recent appointment of a new international president, Erick Haskell. It's rapid growth trajectory is testament to growing consumer demand for well-designed products that are friendlier to the planet, and for Tim, it's only a matter of time before a real shift happens. 
READ: Could You Live Plastic-Free? Inside The Reality Of Ditching Plastic
"Outside of the fossil fuel industry, the fashion industry is the largest contributor of carbon emissions into the environment," says Tim. "That's a real problem. 25 billion pairs of shoes are made globally each year. Americans buy an average of seven to eight pairs of shoes per year, and it's a category that's paid lip service to the idea of sustainability. There's still a disconnect. Consumers say they care about it, but when it comes to the purchase moment it doesn't always impact the way people buy — but I think that's starting to change."
The Allbirds Sugar Zeffer jandal collection is available from Allbirds.com and cost $60 a pair. Interchangeable straps $26.

Share this: