Meet the Team: Amanda Linnell, Editor
Meet Amanda Linnell, who will be on the ground at New Zealand Fashion Week 2016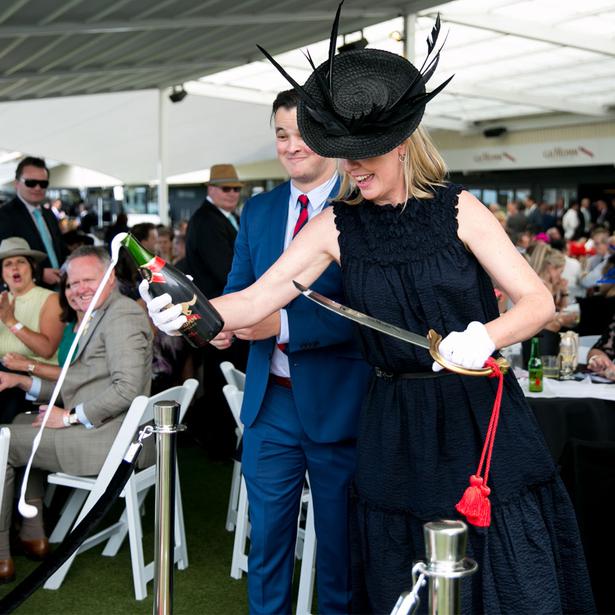 Saturday Aug. 6, 2016
What do you do at Viva?
First of all no day is the same – and that's what I love. It's about taking creative ideas – be it a photo shoot, a story idea, a cover design, an event – and pushing the boundaries to make it stand out from the crowd. It's about giving the talented Viva team the platform to express their creativity and brilliant ideas – so we can keep surprising our readers. It's about ensuring we're giving our audience relevant, inspiring content so you want to come back for more. It's about coming up with innovative ways to attract new revenue and grow the Viva brand. It's about making it all happen without blowing the budget!
What will you be doing at Fashion Week 2016?
Attending the most important shows, meeting with clients, ensuring Viva's writers, photographers, videographers, the design and digital teams have everything they needs to produce the best content possible — for Viva, the Viva Daily and Viva.co.nz, plus the New Zealand Herald, the Herald website and all our NZME radio stations. Our reach is far and wide — and everyone is working long hours to make sure our coverage is head and shoulders above the rest.
What's the best part about Fashion Week?
When a designer sends out an innovative, cohesive and original collection — these are the most exciting moments. Another great part of Fashion Week, however, is how it provides a platform not just for designers, but a whole host of other related jobs and industries — hair and make-up artists, stylists, photographers, videographers, directors, choreographers, musicians, DJs, artists — to gain experience and grow. It encourages creativity and can lead to all sorts of amazing opportunities not just here but internationally.
And the worst?
Deadlines and life doesn't stop during Fashion Week. So while one would love to have long lunches and drink champagne between shows, it's more a case of racing back to the office to edit copy, commission stories, meet with advertising, marketing, clients...
What's your favourite fashion week collection to date?
Most recently, it would have to Kate Sylvester's Tartt in 2014... Everything came together in a spine-tingling show that captured beautifully the imagined world of American writer Donna Tartt.
Favourite part of your job?
Every member of the Viva team. We're all about coming up with creative, new innovate content – so the more ideas and collaboration the better. I love to think big and then working with diverse, clever, talented people who everyday take blank pages and empty digital space and bring it alive.
Amanda's Shopping Picks:


What's your second career option?
Directing documentaries in between reviewing luxury spa retreats around the world.
What are you favourite websites/magazines/news sources outside of Viva?
For news its the BBC, Al Jazeera, Guardian and the occasional dip into the always entertaining The Spinoff. With magazines British Vogue has always been my number one, followed by Tatler, Vanity Fair, World of Interiors, iD, Gourmet Traveller, Time and anything obscure that I pick up on my travels... For websites Business of Fashion, NYTimes, T magazine, Telegraph, the dirty Daily Mail, Monocle... I also follow all sorts of artists and creatives on social media which keeps me inspired and thinking outside the square...
What's your weirdest party trick?
My friends call it 'free-form dancing' - I call it letting go. Not so much a trick ,but strangers might consider it weird.
Share this: