An Interesting Man: Designer Christian Kimber
Footwear designer Christian Kimber is set to visit New Zealand this weekend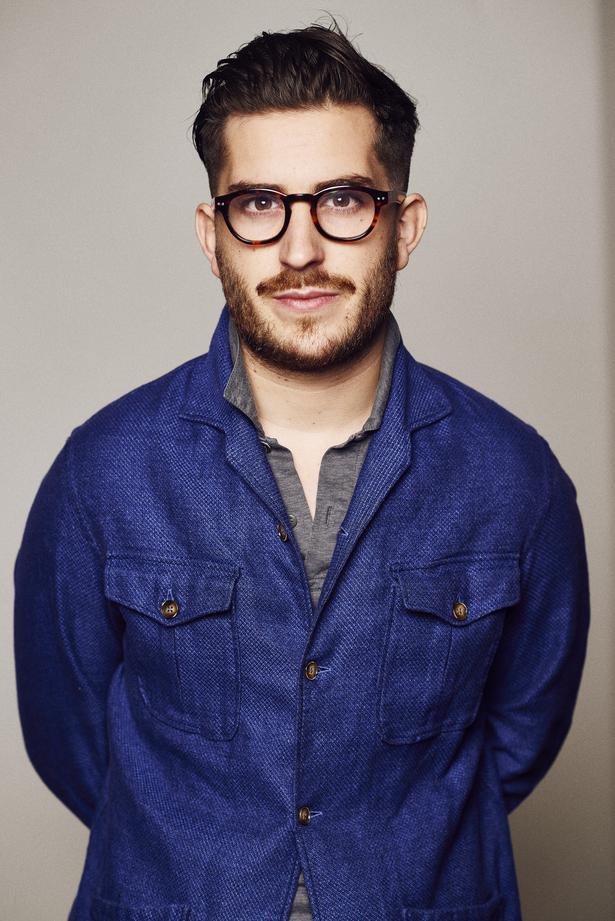 Tuesday Oct. 27, 2015
Christian Kimber will arrive in New Zealand this week to meet some of his clients at the Gubb & Mackie flagship store in Auckland. The 27-year-old moved to Australia in 2011 from London and has garnered a loyal following for his handmade Italian footwear and accessories, including collaborations with popular Italian menswear label Eidos Napoli.
"My girlfriend and I moved to Melbourne in 2011. She is Australian and, due to Visa issues when the government changed in the UK, she had to come back, and brought a souvenir back with her. I fell in love with living in Melbourne" Christian says.
Since then, the designer hasn't looked back, and you only have to venture through the brand's strong online presence and social media following to understand its growing popularity among men who prefer their fashion to work overtime. It's the sort of wardrobe that works for modern men who travel often — think trainers with relaxed tailoring or, perhaps, sportif elements from trinket bracelets and tote bags. It's an aesthetic more accustomed to European or Japanese sensibilities, but one that's slowly infiltrating the wardrobes of many New Zealand men, a market that Christian is gradually becoming familiar with through his relationship with established menswear retailer Gubb & Mackie that opened its flagship store in June. "I've chatted a lot to Jordan Gibson and Murray Crane at Gubb & Mackie. Murray came to see my last event in Melbourne. I think they really understand my vision and passion for creating unique product. Jordan and I have a lot in common and the other collections we are both inspired by and chat about are the same. I love what they are creating in Auckland."
Working with some of the world's top department stores has been a work in progress for Christian, from Bloomingdales and Barneys in the US to more recently Harrolds in Australia, a developing process that has been a product of Christian's steady day to day managing of the business. "I wake up at 6am most days and have my first coffee. I try to run every morning but I get distracted by work and often skip it. Currently I am a on-man team and we have grown so rapidly — it's a lot of work but wonderful. I'm proud of the development but it's hard to stop and enjoy as it doesn't end. Most days I reply to emails from factories, clients and any stores. I just designed two collections for myself and for the next Eidos Napoli collection, which will launch in July next year as I design two seasons in advance. Entrepreneurship is incredibly rewarding but you need to be able to commit to a work ethic that you can not have imagined. Sometimes I run in the dark as I didn't find time. Then start again."
The menswear market is already seeing a developing interest with several publications overseas catering to a growing and discerning readership. This year, The New York Times announced its commitment to this growth area by launching its own men's style section running the first Friday of each month. While the conversation of gender neutral dressing has become more prevalent than before, it's contribution to menswear conversations has helped eradicate that fear of the word "fashion" in menswear circles, an area that has traditionally been cornered to the blanket term "style".
"The internet has massively impacted fashion and what we become inspired by is so much more global. I sell items all over the world because of social media and it's wonderful. Perhaps men are more aware of different genres and it has made it more acceptable for men to express themselves" says Christian. "It's natural, for so much of what we do is inspired by our clients and friends. Our clients all become friends and we want people to feel their value for money is really high. We put as much effort to the retail experience as we do to the product itself. I want people to feel like they're part of something, part of our world, which they are, as we are born through social media."
While social media and the internet has altered the way fashion and designers communicate collections and ideas to their customers, travel is still an important component, and something that Christina believes is still important to understanding the brand's growing international appeal. "I travel to New York and Florence, Spain and London every six months. I love going to factories around Italy on the train and stopping somewhere with my girlfriend, our factories happen to be in some of the most beautiful places in Europe. Everything I do has a meaning or a story. There is a reason for the design beyond the quality of the product. This next season is based on the colours in Federation Square in Melbourne. Next is based on Greenwich Village in New York. My Eidos collections are based on different people. This current collection is based on a war journalist called Robert Capa. I also get personal inspiration from my friends. How they wear something or what they find. There is a store called Up There in Melbourne, those dudes are cool." As for his trip to Auckland, Christian is looking forward to making the most of summer's welcome arrival. "I'm looking forward to spending time with the chaps at Gubb & Mackie and drinking with them as well as meeting my New Zealand clients. I might be going fishing with my uncle too."
This season you'll be wearing… My Christian Kimber loafer sneakers - The pattern is based on the waves at Lorne on the Great Ocean Road in Victoria. In my eyes it is the perfect summer sneaker.
In the future… I can only dream, to have stores in Japan, Melbourne, New York and London.
Collaboration is… Important for me as a designer, as I get to work on products or with people I would not be working with otherwise. Our Eidos Napoli collaboration is the first one, and it's been so easy, I am open to so many more.
Last song you downloaded… Action Bronson's Easy Rider.
Currently reading… Fresh Off The Boat by Eddie Huang.
Your favourite place to eat in Melbourne… Cumulus or I also like Le Bon Ton.
Best piece of advice you've ever received… If you job is your passion, your life is not work.
Your morning routine is… 6am rise, coffee, emails, run, emails emails...instagram break, emails
A day off looks like… Going for a surf and watching cartoons. Rick and Morty is a favourite.
Last movie or series you watched... Narcos on Netflix and Daredevil. I don't really have time to watch much TV at the moment. Those international flights are what I look forward to as I get to watch films I missed.
Your favourite style icons… My Dad and my friends.
Share this: