An Interesting Man: Ivan Vicelich
With FIFA U-20 World Cup kicking off, we speak to the former All White about personal style, players you mustn't miss on the pitch and his relationship with the sport now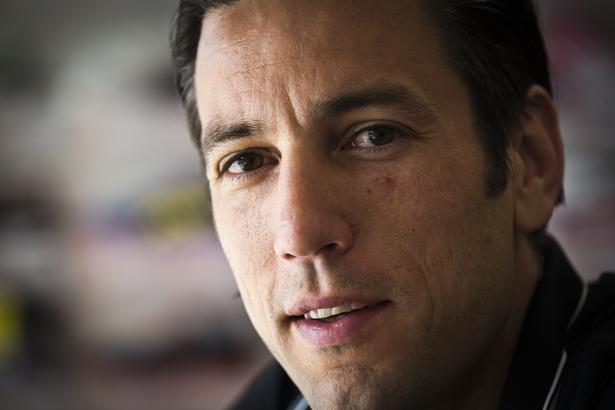 Friday June 5, 2015
Footballs second most prestigious event, the FIFA Under-20 World Cup landed on our shores over the weekend as New Zealand plays host to 24 of the best under-20 football teams in the world.
The hotly anticipated 52-match competition, expected to reach over 170 million television viewers across 100 countries, will be played in seven host cities including Auckland, Wellington and Dunedin over the next month, with the excitement mounting as the final approaches on June 20.

One of the official ambassadors, soccer star Ivan Vicelich couldn't be more eager to see how the teams fare this year.

"I am really excited about the upcoming tournament. It is going to be great for the country and future of football in NZ and Oceania" says Vicelich, who was famously pictured next to Sergio Ramos and Cristiano Ronaldo when he was awarded the Bronze Ball as the third best player at the FIFA Club World Cup in 2013.
"The tournament is going to be very difficult. The NZ team will always be the underdogs but they have prepared as best they can. The draw for them looks like they could advance through to the next round, which would be incredible. I know the players and they are hungry and have the fighting spirit they we all know Kiwi teams possess.  Look out for Bill Tuiloma, Matt Ridenton and Alex Rufer to show something special."

After playing for the All Whites for 19 years, Vicelich announced his retirement from international football at the beginning of last year — calling time on a successful career. "I spend as much time with the family while running a kids sports shop called Playmaker Sports."

Now he's off the field full-time, the humble footballer's approach to dressing is much more relaxed, opting for jeans, a basic white tee and a leather jacket over his usual pair of Lotto Solista FG football boots. "The footballer's style award has to go to David Beckham; the guy is a top footballer and always looks good!"

His favourite stores include Workshop, Area 51 and Loaded. "The range of casual sports shoes in Loaded is great; it's definitely somewhere to find something more unique, and Workshop always has a great selection for all occasions," says Vicelich, who keeps things simple with an easy grooming routine. "I never leave home without some Redken wax in my hair."

As for Vicelich's bets on the FIFA U-20 2015 winners this time around? "I think maybe Colombia or Ghana could be in with an outside chance of winning the tournament. Both have had great qualifying matches and could be the ones..."
Share this: