An Organised Life Collaborates with Karen Walker
Beck Wadworth of An Organised Life has collaborated with Karen Walker on a limited edition set of notebooks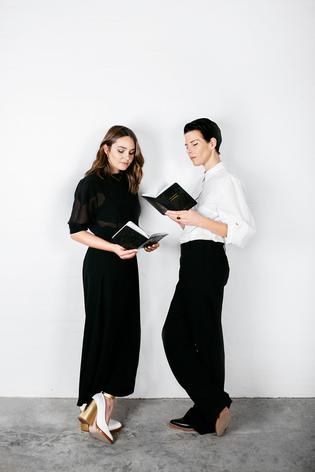 It seems that for some, staying organised just isn't in their DNA, but for others, it's second nature. Beck Wadworth is helping the former with her minimalist stationery brand An Organised Life.
Growing up in Marlborough, Beck made the move to Sydney after studying design in Auckland. Failure to find a suitable planner saw her put her design skills and distinctive monochromatic aesthetic to good use and, with a test run of 2014 yearly diaries, An Organised Life was born.
The brand has since grown to offer notebooks, wall calendars, pens and even a watch. After all, there's no denying the best way to juggle life and all its busy commitments is by writing them down.
A highly consistent visual message unites the brand across Instagram, Facebook, Pinterest and a dedicated website and blog, where fans can further their experience through advice on keeping all areas of their life in check - everything from running a business while working a day job to tips for moving apartments with ease.
READ: Beck's Favourite Sydney Spots
Collaboration has also been a big part of the brand, with Beck having teamed up with likeminded creatives such as blogger Carmen Hamilton of The Chronicles of Her.
For her latest collaboration, Beck has brought it home and teamed up with fellow Kiwi Karen Walker, to create a set of limited edition notebooks. A great fit considering she has long been inspired by Karen Walker's eclectic taste - whose jewellery is among some of Beck's most treasured items. 
"I have always admired and been inspired by both Karen and the Karen Walker brand for years. Last summer when I was home in New Zealand I thought a lot about my goals for 2016 and knew I wanted to collaborate with someone on a fun project. Karen Walker was the absolute top of my list and I touched base with her team shortly after the New Year. It's been the most amazing experience and something I am really proud of," says Beck. 
The notebooks come in a set of three ($37.50, from anorganisedlife.com) with either a lined, plain and grid leaf. Each feature a different cover based off an exclusive KW print - blending Karen's penchant for the playful with Beck's stripped back style. Hitting the sweet spot between the two aesthetics through a clever use of matte and gloss black, as well as gold embossing, the notebooks will help you get organised in the most stylish way possible.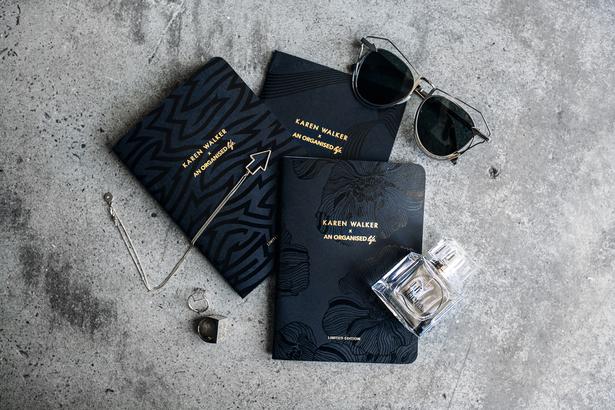 Share this:
More Fashion / Trends & Shopping