Andrea Moore and Farmers' Collaboration Range I Am
In a sea of international high street stores, Andrea Moore and Farmers are putting the spotlight on a retail collaboration for the masses with a uniquely Kiwi experience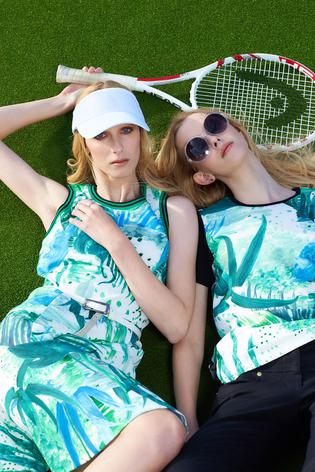 To navigate the current state of fashion you'd be forgiven for feeling somewhat perplexed. What to buy now in a world facing an even more relentlessly paced fashion calendar, in-season sales, direct-to-consumer runway collections, more diversity, less waste, climate change and fluctuating currency rates- all contribute to the way we buy clothes today.
As lines between mass and luxury become more blurred, the rise of boutique brands collaborating with high-street retailers increases, with chain store behemoths such as Topshop, Target, Zara, H&M all having focused on successful designer collaborations — the emphasis on reaching audiences further afield from their respective demographics.
Locally, mainstream and designer brand collaborations over the years have been few and far between, however next month sees the release of Andrea Moore's popular diffusion brand I AM with department store stalwart Farmers. For the softly spoken designer, the collaboration is an essential part of having a clear point of view in an oversaturated market.
"In New Zealand we have this glass-ceiling population, which means realistically, we'd open at least another two stores with Andrea Moore. We needed to start looking for other options as the business is finding its stride, looking for avenues and opportunities to design things for. So when we met Farmers, they immediately responded to I Am and our general love of colour and print," she explains.
"I Am was intended to be a diffusion line that we could incubate in our own boutiques and eventually take to the masses, because you can really get stuck in boutique land. I think our stores have a very small footprint and we're bursting at the seams. In order to display I Am properly, we've always wanted to take it out and put it into somewhere like Farmers, where there'll be more pieces and styles for our customers to choose from."
Andrea is sitting in her Ponsonby workroom, a busy hive of people rushing in an out among swathes of fabric bolts, racks of samples, mood boards and the usual extraneous clutter found in a fashion design workroom. It's organised chaos and you'd expect nothing less from someone whose business has been built on designing and creating clothes for women for more than 17 years.
It is a family business, with Andrea's partner Brian Molloy integral to the brand's progression; weathering storms such as the Global Financial Crisis and those spawned by mother nature, with the Christchurch quake in 2011 causing the closure of her High St boutique. Once a Wellington staple, the brand uprooted in 2010 to the hustle and bustle of life in Auckland.
"Often we're driven by Bryan, and despite all the ups and downs, we just keep rolling on. He's the business side, the whip if you like," says Andrea, laughing. "And the design side is my world, the apple. When things get tough, I go on to the shop floor where people don't necessarily know who I am, you're just selling to them and giving them service.
That's the essence of the brand. To dress women well and to make them feel good about themselves — that's what leaves me feeling energised, so Bryan is always saying how I need to go on the shop floor more often!"
Shared values are part of what make boutique and mass collaborations particularly successful, and for Farmers this was part of the appeal of working with a designer whose focus was designing for their customers' lifestyle.
"We've had a number of collaborations over the years and our focus in each one has always been on our shoppers' needs at the time," says Farmers group merchandise manager Eula Wood. "The launch of Andrea's I AM brand in Farmers stores means the looks will be more accessible to consumers around the country. The partnership also provides a unique opportunity for both brands to expand their customer base. It's been a real collaborative process."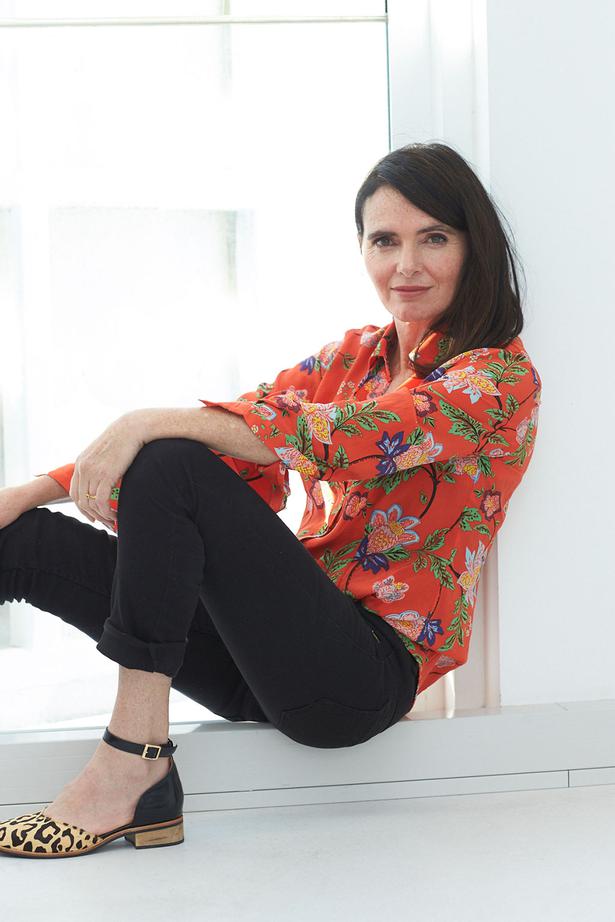 And as international retailers such as Zara and H&M prepare to open in New Zealand, in addition to Topshop's opening last year and several Australian chain stores since, Andrea is adamant that whereas the I Am range with Farmers is mass, it will still have a distinctive New Zealand point of view.
"Not everyone wants to dress from an Aussie chain store," says Andrea. "We have this diet of clothes that is mostly monochromatic with very subtle colours, so when our customers visit our stores they see bold colour and prints that we've built from the ground up, and they really value that. You have to keep that belief system there that things can be designed and created in our own backyard."
The collection will be available in key Farmers stores across the country from August 15, and will be showcased the following week at New Zealand Fashion Week alongside Andrea's own eponymous collection for Winter 2017. Despite the change in gear for the business, Andrea sits quietly confident behind her signature curtain of raven hair.
To mark the developments across the entire Andrea Moore world, the designer is launching for the first time an online investment offer through leading private equity investment website Snowball Effect.
What this means is for parties interested in a lifestyle brand with potential for further growth, there's opportunity to invest, with plenty of exclusive access to the brand in return.
It's a radical approach to business that allows not only potential to grow, but also offers up plenty of democracy between the Andrea Moore team and its customers, granting them the opportunity to invest in and have equity in a growing brand.
"It's an innovative way of growing our capital base and it creates this ultimate focus group for the brand, particularly with brand ambassadors as they come on board."
And while the brand prepares to take things to the next level, the collaboration with Farmers is a significant marker of its growth spurt. "Farmers have a really strong quality control structure with a strict process, so that really helps alleviate any major concern right now.
They're really excited about working with a boutique label and bringing it into their audience. We'll also house the I Am range in our Colombo store in Christchurch and our Milford store in Auckland as the I Am brand appeals to a lot of young mums, and these stores cater to a large portion of this demographic. Having the range in these boutiques means we still get real time feedback about the range: how it's going and how we can develop it further."
As for the collection itself? Expect colour, print and a sense of individuality, an ideal that resonates with how people are thinking more about what they are buying right now.
"The name I AM was derived from Colin McCahon, and his idea of being and individuality. I used to work for fashion label Rosaria Hall a very long time ago when I was still at polytech," explains Andrea. "When I dressed women then, they were scared to appear individual, stylish or beautiful. They'd often buy only one thing. It was very rare to get a multi-unit stylish ensemble, but now I think women are so much more expressive about how they dress. That's what we are capturing with I Am.
"While the Andrea Moore customer is casually elegant during the week and likes bigger prints, the I Am ranges will continue to be more playful and highlight bitsy prints. The first range we're releasing in Farmers has really focused again on a beautiful tropical palm print and features some sporty trims that work for people wanting to stand out.
"Farmers have picked this idea up allowing us to develop the brand further because they're wanting clarity of vision as well with what their customers need. I Am is about the ride of your life and this is just part of it. It's going to be an interesting ride."
Share this: