Andreas Mikellis Reflects On His Surreal Year
The Project Runway New Zealand mentor and AUT lecturer looks back on his year in the spotlight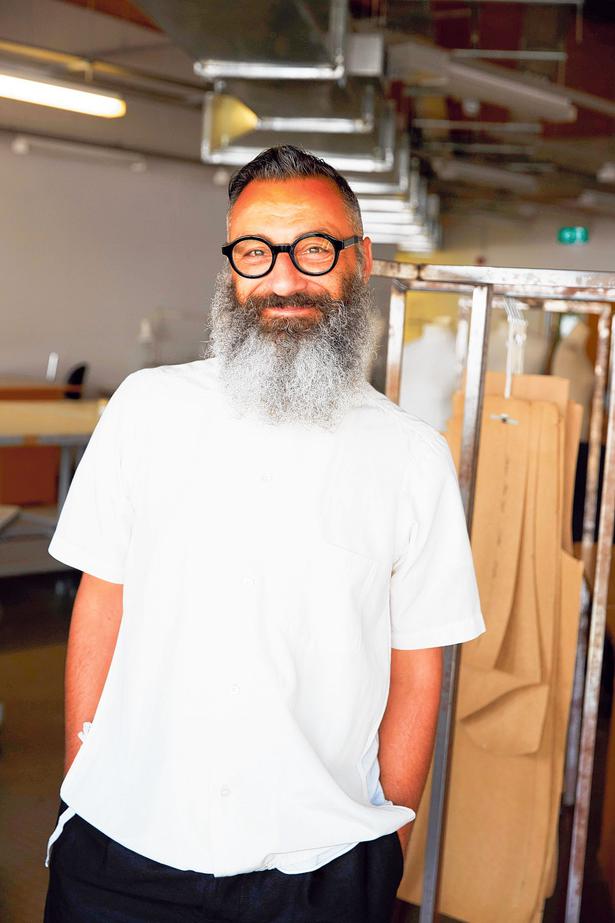 Sunday Dec. 30, 2018
In the midst of the frenetic production and sometimes hysterical drama of the debut series of Project Runway New Zealand, Andreas Mikellis was the calm, cheery and drily funny mentor who held everyone together — even if only just,
at times.
Dapper, British-accented, olive-skinned with a distinguished beard, he brought a note of international flair to the show, as well as a wealth of experience to share with the competitors.
Originally from London, Andreas launched more than one successful label of his own in Europe before arriving in New Zealand with his wife, Sharon, in 1998. Here, he's worked as a designer for several local brands, including Rodd & Gunn, Gubb & Mackie, Workshop and C.People; an editorial and film stylist; costume designer for the New Zealand Dance Company; and lectured for the past 10 years at AUT's fashion design department.
READ: Favourite Things: Up-And-Coming Designer Benjamin Alexander
He describes his first experience as a TV presenter as "a real blast", but also quite surreal.
"I was balancing teaching and filming, going from working with a group of menswear students at AUT in the morning to the Project Runway set in the afternoon, weirdly doing the same thing, but in such different environments."
For him, one of the biggest surprises turned out to be the type of viewers who had burning opinions to share on hem lengths and fabric choices. "I started getting stopped on the street by a very different mix of people who wanted to talk to me about the show," he says. "They were predominantly men, construction workers, businessmen, road workers, security guards and quite a number of rough sleepers, particularly some of the Auckland Library crew, who I have got to know quite well."
Although the Project Runway contestants might be enjoying a degree of notability right now, Andreas says the real highlight of the year for him was the group of students he worked with at AUT. "They were a truly talented year and I'm sure many of them will go on to great things. The feedback from the media and fashion industry following the graduate Rookie fashion show in November was incredible."
READ: World Designer Benny Castles' Grooming Routine
This Christmas, he jetted off to the UK to visit friends and family in London and Wales, although carrying a note of sadness after losing his beloved old foxy-cross dog, Alfie, in the last couple of months. "He was small but he has left a huge gap," he says.
Next year, he's looking forward to "working with another strong group of fashion students at AUT, trying to find some time to do some more of my own design work and really getting stuck into my PhD. I will also be planting hundreds more native plants in our beautiful, but demanding, garden on Waiheke." As for series two of Project Runway NZ? "We shall have to wait and see."
Share this: