Up Close with Model Andreja Pejic
Transgender supermodel Andreja Pejic arrives in town this week to appear at the Smith & Caughey's show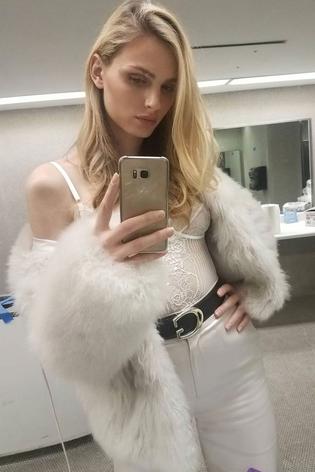 You told US Vogue that there is more to your modelling career than "cynical stunt casting". Can you explain further?
I have no interest in being a token. You know how back in the 90s, films would always feature a token black friend? That's how transgender people are cast these days, if they are cast, in fashion or film.
I can do this as well as any other female model so why should I be treated differently or placed in a separate box?
I feel like my career has been pretty solid since my transition and has gone into realms I never thought possible, but I can't really say that being transgender is something that's fully accepted or normal even in the most creative circles. But hey, better days ahead.

In February, Valentina Sampaio was the first trangender model to appear on the cover of Paris Vogue. How does this make you feel?
She is a beautiful girl who deserved that cover. It makes me feel like my career has had a positive impact on the industry. On the one hand, fashion is this sanctuary for outcasts, creatives and weirdos, but on the other it can be pretty conservative. If my career can contribute to it becoming more open, respectful and caring towards one of the most vulnerable communities then that's pretty cool.

Since you started in the industry conversations around gender have really evolved. How do you feel about this?
Five years ago when I started, gender fluidity was treated as a trend and I felt a bit like this androgynous alien. A lot of people didn't take me seriously or just thought of me as an expression of the industry's peculiar interest in cross-dressing. Today the breakdown of gender barriers and the increased visibility of transgender individuals represent some of the biggest cultural shifts of this generation. Young people all around the world are starting to look at gender in a different way, and that's refreshing.

How does that impact on your working life today as compared to when you first started out?
It gives my career more weight and meaning because it's part of something bigger. Being at the forefront of this cultural shift has also meant that I've been automatically thrust into the world of activism. I don't know if I like the term 'role model' as that implies some sort of angelic being. I'm just out here trying to open people's minds with a thin waist and a brave face. Is that so bad?

READ: Model Andreja Pejic's Exclusive NZ Appearance
Career highlights?
I'd say Jean-Paul Gaultier couture wedding gown moment was pretty groundbreaking.

Career lowlights?
There's a lot of bullshit in this industry. The exclusion, the elitism. I mean, I've certainly worn a diamond or two, and if some rich person invites my girls and me on a yacht to drink Cristal I'm not going to pass it up, but I guess I'm just not caught up in their love affair.
You weren't in any of the shows this season — why was this?
I'm more of an editorial model. I've definitely spent a lot of time on runways too, but right now I just want to concentrate on other things. I'm starting to take acting more seriously, I have my makeup contract and I'm focusing quite a bit on activism. Besides the runways are getting filled with the sons and daughters of this or that star or rich person. Maybe when bone structure and talent make a return so will I.

How has your life changed since your sex reassignment surgery?
A lot of people think of this process as something like, you wake up, you have this idea that you want to be a woman, you go to a surgeon and voila. It's actually so much more complex, takes years and has many different stages. Mentally, I'm the same person I ever was, and I feel that my mind and heart was that of a girl from birth. Any physical changes you make just make you feel more comfortable with yourself and help society recognise you as what you are. Today I am more at peace, more settled and free to explore all the nuances of being a woman. I also had a very loving relationship with a guy who was very accepting. He proudly introduced me to his family and it was beautiful.

What are your thoughts on casting director James Scully spotlighting the mistreatment of models in Paris?
I feel like there needs to be more exposure of the reality. Everyone thinks of modelling as this lottery ticket to an easy and well paid life. Sure it has lifted me out of relative poverty, exposed me to the whole world, given me a platform and I am grateful for all of that. But you do pay a price. It's kinda like making a deal with the devil. That might sound a bit dramatic but you get the idea. I feel like James Scully is onto something for sure.

The picture of you with the rose in your mouth has taken on a life of its own. How do you feel about your image and face being used in this way?
Well, as a model that's exactly what you want. I guess the higher artistic purpose to all of this is you hope that when you die people will still pull up your pictures for inspiration.

You were the first transgender model to be the face of a cosmetics company. Tell us about how this came about and how it made you feel?
Well after becoming the first transgender woman in US Vogue, big brands started noticing me. One of them was MakeupForever which is an artistic high end Sephora brand. They were looking to add more diversity to their campaigns and they loved my story. It's been a pretty awesome. I've learned a lot about contouring.
You went to the Vanity Fair Oscars party recently with Caitlyn Jenner — can you tell us about that night?
It was fun. Caitlyn is very sweet and supportive of my career and story. I asked her if she would adopt me, haha, just joking.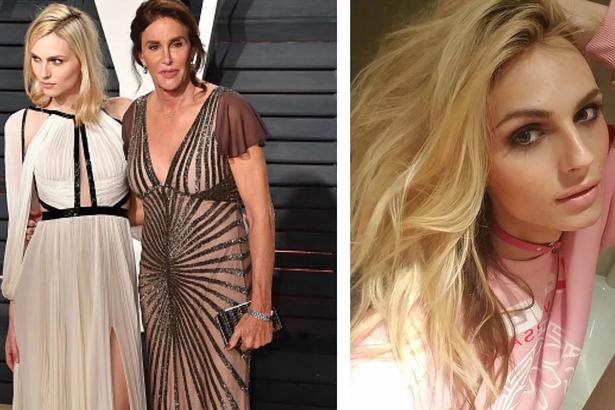 Where do you live now?
A New York bachelorette pad.

What do you do to relax?
I drink red wine and listen to Abba.

What are you reading?
Rereading George Orwell 1984 because we're in it!

Listening to?
Abba, Janis Joplin, Queen, Bob Dylan ...I like older music.

Favourite movie?
Growing up it was always Kill Bill because a strong, kick-ass girl was the kind of girl I wanted to be.

Tell us about your acting career.
I had so many auditions come my way so I decided to study and get good at it. God knows actresses take the best modelling jobs and get paid three times as much for them, so I think it's time for the models to fire back.

How would you describe your own personal look?
1930s meets the 1980s meets the future.

What are your favourite pieces in your wardrobe?
Right now I'd say it's an 80s Emanuel Ungaro vintage dress. Because the 80s are back.

READ: Dressing Gender Diversity
What was the most recent thing you brought?
A diamond necklace as a Valentine's Day gift to myself.

What would you like to buy next?
World peace.

Have you been to New Zealand before?
I think I shot my second-ever magazine in New Zealand, for Black. It was a very short trip though. I am expecting it to be something like my hometown Melbourne but like more chill.
Do you have a philosophy or mantra that guides you.
"Don't make excuses, make improvements!" — Tyra Banks.

• Andreja Pejic will walk in the Smith & Caughey's fashion show this Friday, March 31 — free and open to all, the show starts at 12.15 at Smith & Caughey's Queen St.
Be inspired by the good things in life. Sign up now to receive emails from Viva, and twice a week you will be sent the latest news, profiles, videos, fashion shoots, competitions and more.
Share this:
More Fashion / Features & Profiles