Label to Know: Anna Sheffield
We talk to New York-based designer Anna Sheffield about her sweet yet edgy jewellery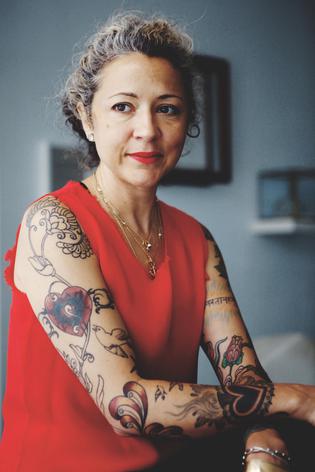 Despite having one of the most enviable stashes of jewellery at her disposal, Anna Sheffield doesn't go overboard with her personal accessories. "I have a lot of tattoos so I try and keep it minimal," says the New York-based designer.
"The most signature thing I wear is a bar with pave diamonds on it. I just like how it looks on my hand, just a simple little line of diamonds. I've been wearing one of those rings or two stacked or three stacked or some version of it pretty much since I started."
That would be roughly about 14 years then, since Sheffield moved to the East Coast from California after studying fine art and sculpture at the Academy of Art University.
"I essentially started by dabbling in jewellery and there were all the techniques from when I was making sculpture that I applied to making jewellery.
"It became a thing where I was making stuff and people would enquire after about it or wanted to give it as a gift, and then it got to a point where I felt like it was taking off and I decided that if I was really going to do it, I should have a name for it."
Sheffield's first venture was Bing Bang, a costume jewellery brand which she launched in 2002, catering to 'badass babes who want a little edge to their bling'. After the success of her initial offering, Sheffield launched another range in 2007, focusing on fine jewellery, which she gave her own name to.
"When I launched bridal as a category, that was when it really came into full bloom, and that's the majority of what I do now."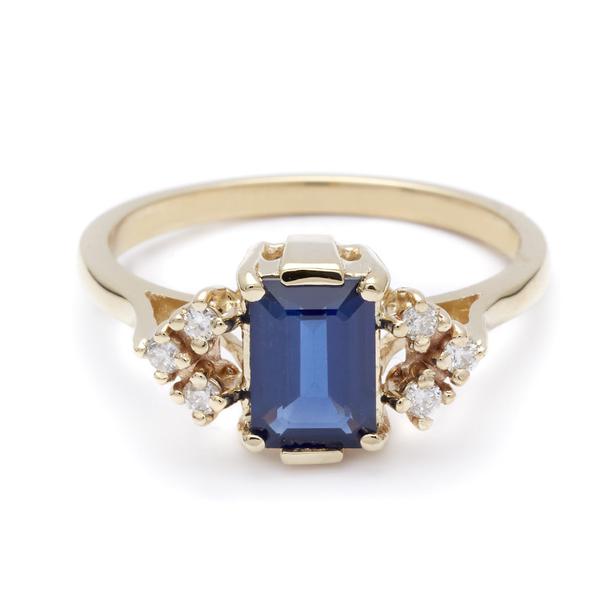 Although her namesake label is more refined and has a higher price point than Bing Bang, Sheffield has maintained the adorable yet tough ethos she started out with.
"It's very much a combination of sometimes disparate elements and a weaving together of certain dichotomies that balance out something that is modern with something that could be antique."
As well as the unique designs, a drawcard for Anna Sheffield jewellery is the option to adapt and tweak pieces depending on a customer's tastes. White diamonds can be swapped out for black diamonds or other precious stones, paves can be added or removed, rose gold can be changed to white gold or you can start from scratch and create a custom piece.
"I literally sit down and draw original designs and we make a one of a kind ring," says Sheffield.
"That's why I have an atelier and a store in New York, but I also try and accommodate people remotely, so I do a lot of that by email and Skype, because there are so many people who don't live in New York who want something special, who like my aesthetic and understand the brand and want to do something slightly more involved or something that incorporates different design elements or is a bit more personal."
Another drawcard is Sheffield's commitment to running a business that's ethical and environmentally-friendly. The collections are made of 100 per cent reclaimed gold and use recycled and antique diamonds, or modern diamonds compliant with the Kimberley Process, which is a certification scheme preventing conflict diamonds.
"Everything that I do with the company in terms of how we operate and sourcing, we really try to reflect a very specific desire that I have to not be wasteful and to integrate beautiful and quality things into the jewellery.
"It should be every brand's responsibility to be as sustainable and conscientious as possible. So I try."
The majority of Sheffield's collections are also made in New York, with around 10 per cent of the pieces started in Thailand and finished in New York.
"You get amazing quality for fine jewellery working with the artisans that I do in Thailand, and I work with amazing people here in New York as well. With the bridal, it's dictated by how much it's really made to order and one-of-a-kind, which we really need to keep close to the cuff so that every single piece is perfect and we have the elasticity and ability to do little tiny variations.
"And turning things around quickly, because sometimes people need to rush."
— A selection of Anna Sheffield jewellery is available at Lonely's flagship store at 130 Ponsonby Rd
Share this:
More Fashion / Features & Profiles