Ashleigh Good showcases autumn's key looks
International model Ashleigh Good wears this season's take on modern vintage with her own elegant blend of classic and cool.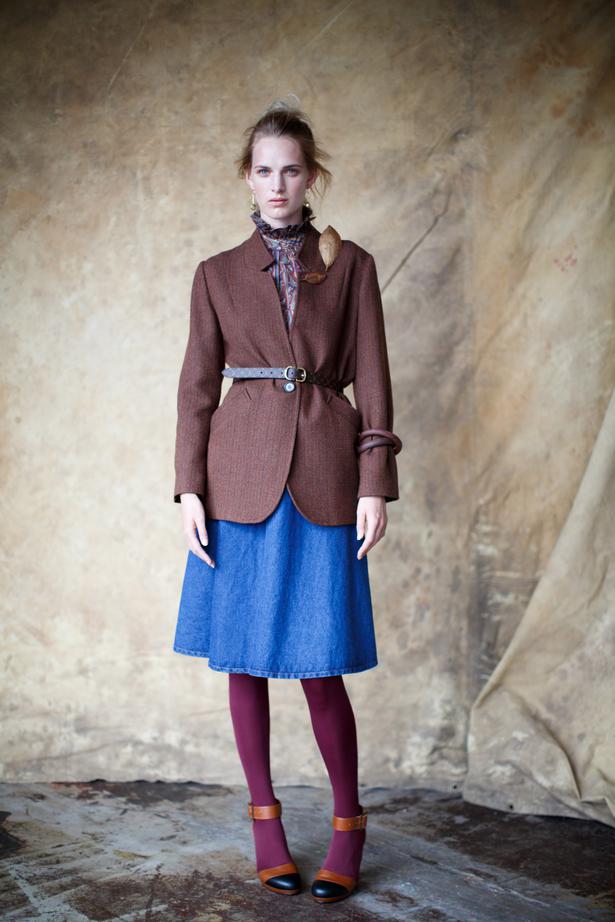 Wednesday Feb. 18, 2015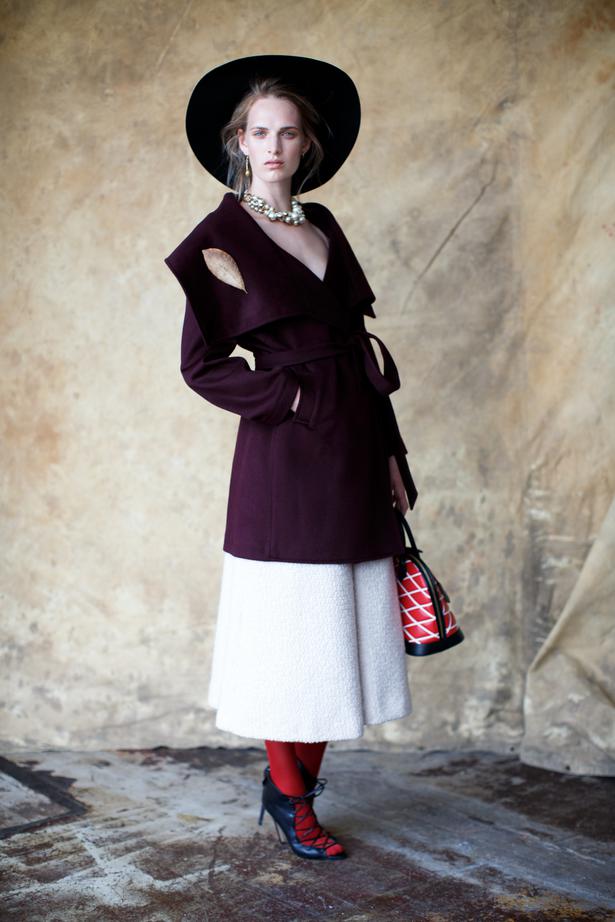 CAFE SOCIETY
Tonal shades of brown and beige accessories with delicate jewellery is a classic bourgeoise approach to discreet luxury.
Vintage dress (worn as coat), $140, from Tango, Kate Sylvester leather skirt, $695, and heels $595. Douglas & Bec x Sam Orme-Gee chair $1035.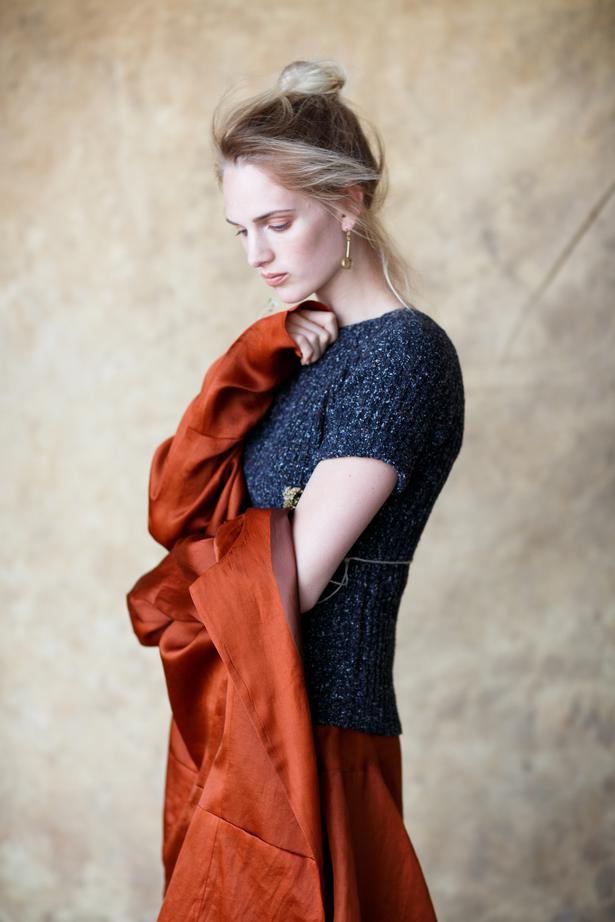 WELL BRED
Classic Sloane staples provide an elegant alternative to the season's 70s rock look, with delicate pie-crust collars, jaunty A-line skirts and bookish blazers.
Vintage blouse, $45, from Deadman Vintage. Silence Was skirt $198. Deborah Sweeney jacket $599. Louis Vuitton belt $545. Levante hosiery $19. Kate Sylvester heels $595. Roy Mason leaf brooches, from $250, Warwick Freeman wooden bangle $1500, and Tatjana Panyoczki 18ct gold earrings, $1670, all from Fingers.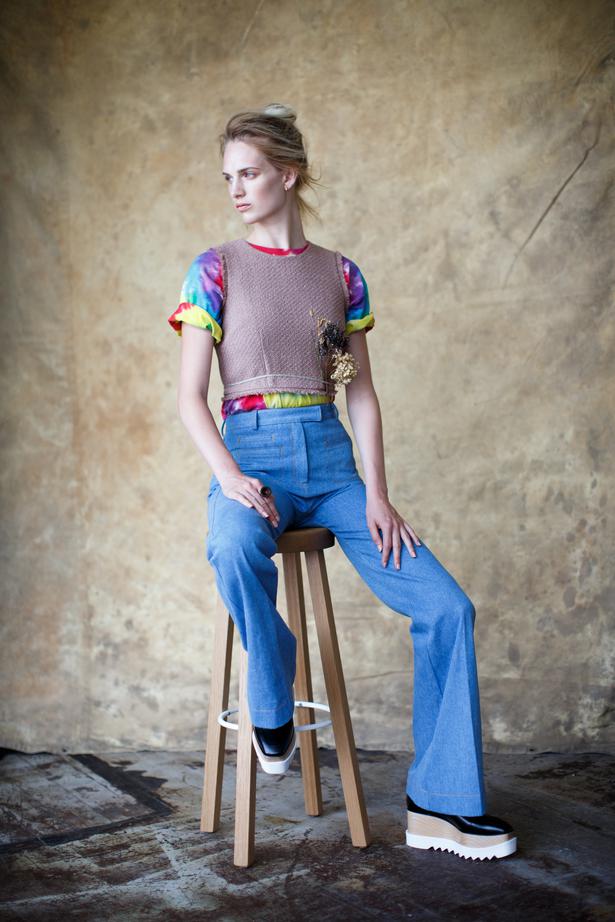 GRAND DESIGNS
A great coat is an investment piece that will last you a lifetime, so opt for one with a little drama.
Harman Grubisa coat $1000. Penny Sage skirt $420. Jonathan Aston hosiery, $23, from Smith & Caughey's. Dior pearl and gold necklace $2400. Roy Mason brooch, $350, and Tatjana Panyoczki earrings, $1670, from Fingers. The Mode Collective heels, $365, from Smith & Caughey's. Louis Vuitton Alma handbag $6650. Brixton hat, $129, from Black Box.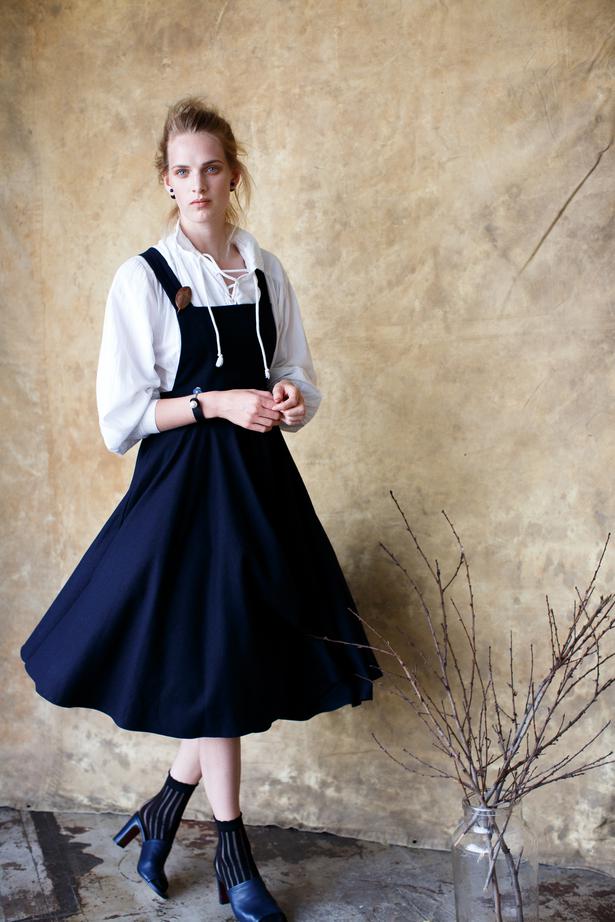 NATURAL WONDER
Comfortable flecked knitwear in autumnal hues bestows laid-back chic.
Stolen Girlfriends Club top $179. Harman Grubisa jacket, $1050, and skirt $515. Tatjana Panyoczki earrings, $1670, from Fingers.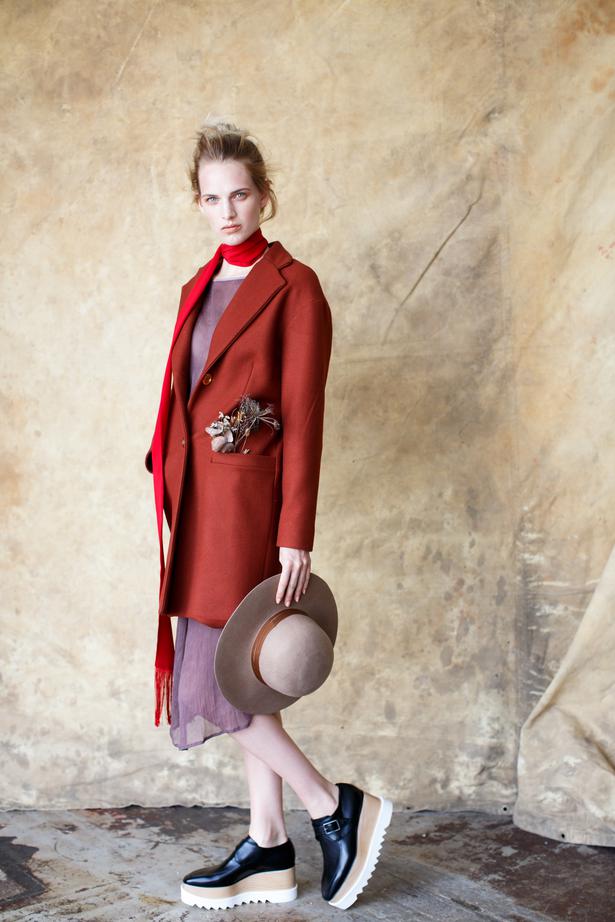 HAUTE HIPPIE
Woodstock and English Rose might seem unlikely bedfellows, but the results can offer plenty of inspiration for high-low dressing. Peace out.
Kate Sylvester top, $295, worn over vintage T-shirt, $45, from Deadman Vintage. Karen Walker jeans $405. 9ct gold hoop earring, $119 for pair, from Stewart Dawsons. Stella McCartney brogues, $995, from Runway. Douglas & Bec bar stool $490.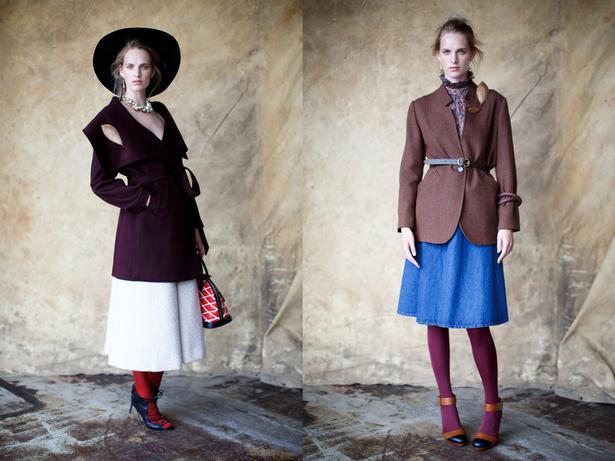 SUPER NATURAL
Puritanical details reinforce a simpler way of life - an idea that's appropriate for the season's pared-back mood.
Vintage blouse, $55, from Deadman Vintage. Twenty-seven Names dress $430. Dior earrings, $620, and pearl bracelet $680. Roy Mason leaf brooch, $250, from Fingers. Jonathan Aston socks, $15, from Smith & Caughey's. Chie Mihara mules, $490, from Runway.
GREAT EXPECTATIONS 
A mid-length coat and a pair of boyish brogues: two reliable wardrobe essentials that bring new meaning to ready-to-wear.
Ingrid Starnes coat $580. Miss Crabb silk dress $390. Kate Sylvester scarf $145. Stella McCartney platform brogues, $995, from Runway. Brixton felt hat, $109, from Black Box.

Photographer: Babiche Martens. Fashion editor: Dan Ahwa. Model: Ashleigh Good from RPD Models. Hair: Sara Allsop from Dharma Salon. Makeup: Kiekie Stanners using M.A.C Cosmetics. Stylist's assistants: Anna Lee and Danielle Clausen. Thanks to MarkAntonia for the floral arrangements.

STOCKISTS: Black Box Boutique, Deadman Vintage, Deborah Sweeney, Dior,Douglas & Bec, Fingers, Harman Grubisa, Ingrid Starnes, Jonathan Aston (09) 272 6996, Karen Walker, Kate Sylvester, Levante Hosiery 0800 700 550, Louis Vuitton,Miss Crabb, Penny Sage, Runway, Silence Was, Smith & Caughey's, Stolen Girlfriends Club, Tango (09) 300 7165, Twenty Seven-Names.
Share this: