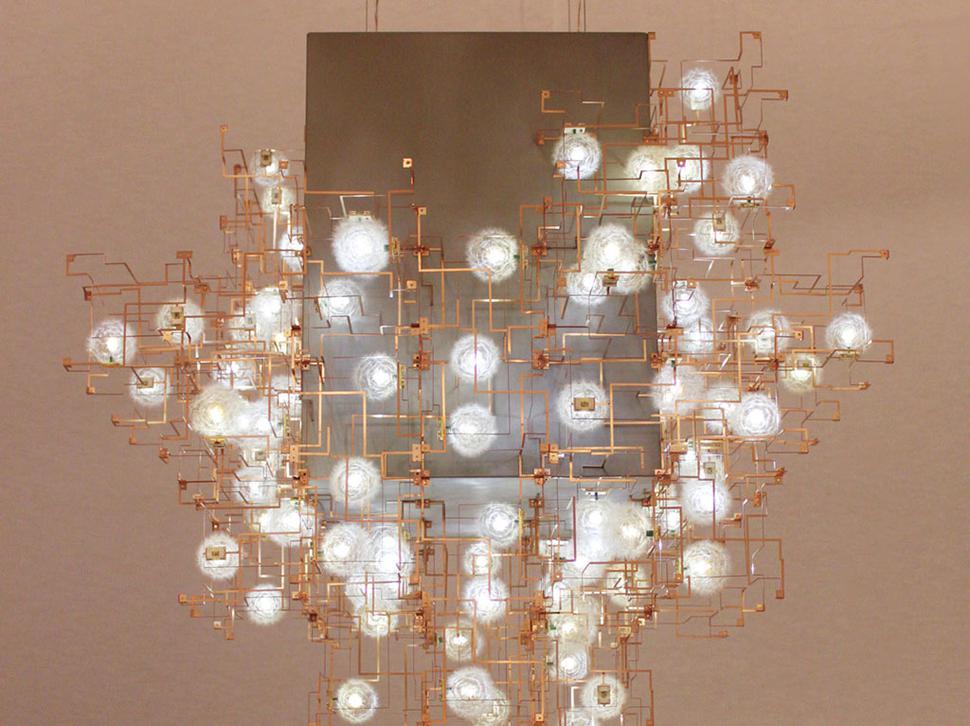 Aspirational materials
An exhibition at the Victoria and Albert Museum is set to challenge our concept of luxury
Friday March 27, 2015
How do you define luxury? The Oxford Dictionary calls it "a state of great comfort or elegance, especially when involving great expense". For some that could mean clean drinking water; for others, Egyptian cotton sheets. For the curators of upcoming exhibition What Is Luxury? at London's Victoria and Albert Museum, it's everything from a 3D-printed couture dress to an Hermes saddle and a chandelier crafted with dandelion seeds.
Curators Jana Scholze and Leanne Wierzba say the question of luxury implies a moral position determined by our belief systems. The exhibition's aim is to "question the very idea of luxury today", says Scholze, beyond our everyday exposure to brand culture.
"We see luxury as part of a much broader context," adds Wierzba, "and argue that it is something that we all have a relationship to."
As well as the obvious questions of exorbitant cost, skill, time and rarity are the qualities we often think of when we consider a so-called "luxurious" item. How many hours and expertise went into its production, and how exclusive is it? Are things deemed luxurious because of their superior materials, or because they're made with great expertise and innovation?
The latter is certainly the case when it comes to artist Chung Hae-Cho's exquisite bowls, made by building up multiple layers of lacquer. As for that dandelion chandelier, artists Studio Drift created it by applying the seeds by hand to LED lights. Painstaking craftsmanship is also evident in Time Elapsed, a large spirograph designed by Philippe Malouin for glassware company Lobmeyr. The piece rotates to draw patterns of sand, and comments on the time-intensive process of making fine crystal. It's among the more than 100 items on display.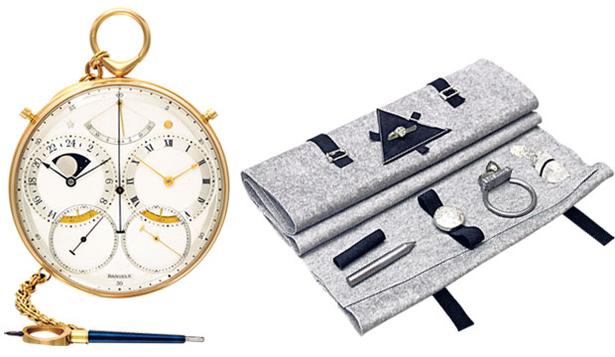 But desirable objects don't always start out that way. What is Luxury? features a diamond made from roadkill, and, in one of the more intriguing displays, Hair Highway, Studio Swine have set human hair in resin to create decorative pieces of furniture and accessories, suggesting that common or overlooked items could one day increase in value.
"Throughout its history, luxury has more often than not been viewed as a corrosive human impulse, resulting in expressions of extravagance, excess, lasciviousness and lust," says Wierzba. "Today, although viewed much more favourably, there is still a lot of ambiguity about luxury. On the one hand, through craftsmanship it is often ascribed with a sort of wholesomeness and refined quality; on the other hand, it is associated with the often gaudy excesses of the super-rich and desperately aspirational."
Fashion always has been synonymous with luxury; more traditional examples include a couture gown by fashion designer Christian Lacroix, objects made from tortoiseshell, horn and exotic wood and menswear ensembles by designer Carol Christian Poell, known for his devotion to tailoring.
At the zanier end of the spectrum is the Bubble Bath necklace by Nora Fok, made from more than 1000 hand-knitted nylon bubbles, and the aforementioned laser-cut dress by Dutch fashion designer Iris van Herpen, best known for heralding in the new era of 3D printing in fashion.
Perhaps the greatest luxury the exhibition addresses is time. The Space Traveller's Watch is an entirely handcrafted mechanical timepiece by renowned British watchmaker George Daniels. Visitors are invited to consider their relationship to this increasingly scarce commodity. Time for Yourself is a watch with no dial and a compass which spins to random co-ordinates, inviting visitors to get lost.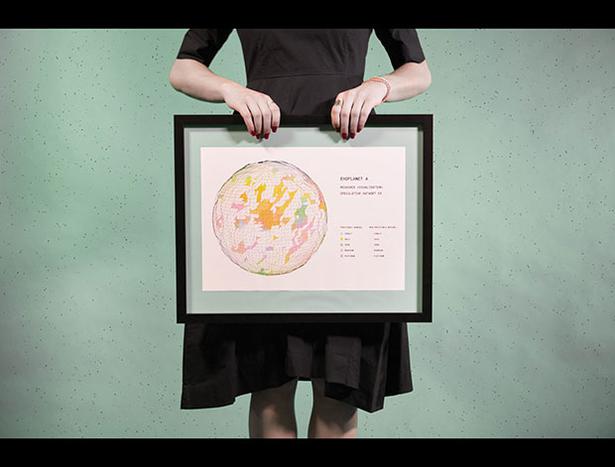 What of the future of luxury? The curators say things we might take for granted today could become tomorrow's most prized possessions, and that key themes of privacy, dwindling resources and wellbeing will continue to redefine our aspirations. In his creepy-sounding Vending Machine, which contains pre-packaged DNA samples, American artist Gabriel Barcia-Colombo suggests that keeping hold of your genetic material will one day become a luxury few people will be able to afford. A project called The Rise of the Plasticsmith by Gangian Cui asks if plastic could one day become a rare and precious material.
In The Boltham Legacy, artist Henrik Nieratschker tells the fictional story of a billionaire who sends bacteria into space in an attempt to find valuable metals on distant planets. Even toxic mud is presented as a potentially covetable material.
Unknown Fields Division will include vessels made from sludge collected on a recent expedition to the Rare Earth Elements' mines in Inner Mongolia. And in A Comprehensive Atlas of Gold Fictions, Aram Mooradian re-examines our relationship with the finite element. Everyday objects made from gold mined in Australia include a headphone jack and a pendant engraved with personal local histories, encoding them with a new cultural value.
"Issues related to global warming, over-extraction of resources and the growing pressures of economy continuously pose a threat to our desire for precious materials and things," says Wierzba. "Designers will have an important role to play in identifying alternatives."

• What is Luxury?, a V&A and Crafts Council exhibition, sponsored by Northacre, is at the V&A from April 25-September 27, 2015. For more information visit vam.ac.uk/whatisluxury.

View more from Viva's Insiders' Guide to London brought to you by Toni&Guy.
Share this: