Auckland Institution Gemmell's Footwear Set To Open New-Look Workshop
Beloved shoe repair business Gemmell's opens a new-look workshop, one year after a devastating fire nearly destroyed everything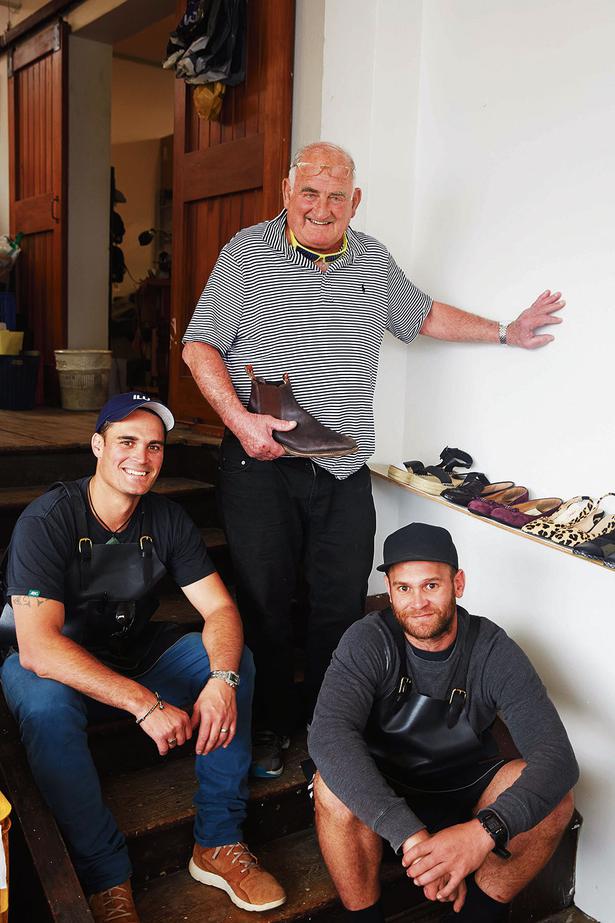 Thursday Nov. 22, 2018
It happened on Black Friday. A fire so devastating it brought 93-year-old shoe repair business Gemmell's to the brink of closure. A hot metallic speck ground from the heel of somebody's stiletto had been quietly smouldering in a bin on the shop floor. The dust that accumulates from a day's work repairing Aucklanders' designer heels, leather boots and luxury bags sat heaped on top. At the end of this particular day, the usual workroom detritus was thrown into the rubbish where that hot metal speck made contact with some paper. It ignited, slowly filling the empty workroom with smoke.
Blair Gemmell, whose great-grandfather established Gemmell's in 1925, got the worst kind of phone call at 11pm. "At that point we knew that the alarms had been set off in the store," says Blair, "But we got a call saying it's a bit more serious than a smoke alarm."
READ: Creghan Molloy & Simon Wright On Their Final Days At The French Cafe
Blair, brother Arran and dad Ian arrived at their shop on Symonds St to a "terrible" scene. Eight fire crews had attended the blaze, which had gutted the lower workshop and spread to the first floor of the two-storey building. Firemen were sprawled along the pavement outside, exhausted from fighting the fire. "They were lying on the street getting hosed down the from heat and exhaustion of it all. We just stood there watching them, thinking 'what have we lost?'," remembers Arran.
"You don't expect to see something like that in your lifetime," says Ian, the Gemmell's patriarch, of arriving to the burnt remains of his family business. "Not once. You're in a different world when you look at it, with people rushing around everywhere and total chaos. You're just thinking 'oh my God'."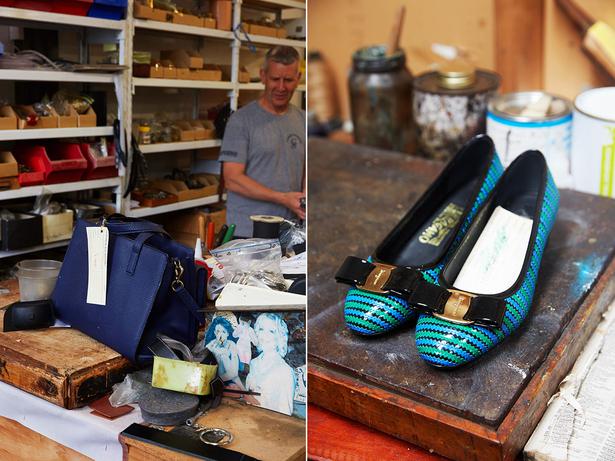 The Gemmell's business is a legacy that Ian and his family were never going to give up easily. Photos / Rebecca Zephyr Thomas

The chief fire inspector eventually broke their shocked reverie to ask them if they wanted to look inside. "There wasn't much you could see because it was just blackness, with water everywhere," says Arran. "But it was clear the place was ruined."

The extent of the damage became clearer the next day. A layer of black smoke covered every surface, including the irreplaceable 100-year-old German cobbler's equipment, its metal corroded. The century-old kauri workbenches were scorched and the hard-to-source New Zealand leather and antique lasts all destroyed. The floor was crumbled and blackened like the remains of a bonfire.

It was Saturday and Blair and Arran knew it would be business as usual for their none-the-wiser customers. They set up a table and chairs to greet them at the front of the workshop. "It was amazing for them to see," says Arran.

READ: Sisley's Christine d'Ornano On Why Her Family Inheritance Is Her Passion

"There were firemen still coming in and out and we were still serving." Adds Blair: "It was one of our busier days too. What's amazing is that they were confident enough to leave their shoes with us." In a small stroke of luck, customers' shoes escaped the fire, having been boxed and packed away out of reach the night before. "In terms of people's shoes, thankfully it happened on a Friday. The smell of smoke was so strong though, and some of the suede and synthetic shoes had absorbed it."

This Monday the Gemmell family unveil their new workshop, which has been in repair mode since last year's November 24 fire. It's been a long road, they say. Immediately after the fire, they talked about closing, which was particularly painful for then semi-retired Ian, who had passed on much of the responsibility to sons Arran, 36, and Blair, 32.

"Deep down, I thought if we could keep trading, even to a slight degree, customers would be able to see that we were fighting to keep alive," says Ian.

They considered relocating and starting again, but it was no easy feat with a workshop full of machinery weighing half a tonne a piece. These traditional tools proved to be a lifeline of sorts, since they were indestructible by fire and operable without electricity.

"Some of that stuff you just can't get any more and they're made so well," says Blair, of the hand and pedal sewing machines that he cleaned and polished back to life. "We had the machinery there so we just had to go for it," says Ian.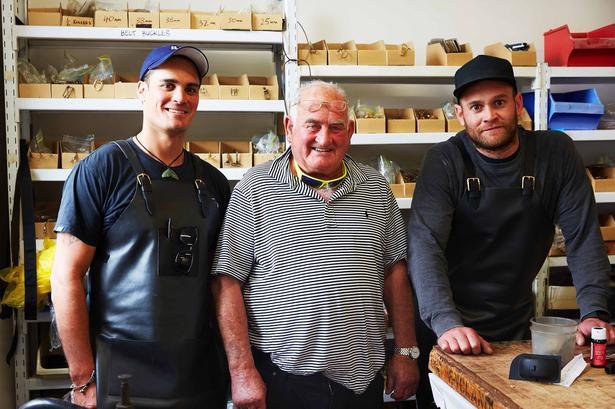 Gemmell's has been in business for 93 years. Photo / Rebecca Zephyr Thomas

For the past year they've been operating on a smaller scale from the first floor of the Symonds St building, in a temporary workshop, plus a satellite shop in Ellerslie.

"We couldn't produce what we used to," says Arran. "We didn't have power for months, we were working with headlamps and extension cords. There were people seeing the place boarded up and walking away. Lots of people didn't realise we had a fire, even though we were surrounded by soot and smoke damage. It absolutely stank but we just got used to it."

Some customers didn't mind waiting longer to get their shoes back, which could take up to a month rather than the usual week's turnaround, but lots of them did. Some of them stopped visiting, and profits took a hit. "People were good at saying 'no, I can't wait'. I don't blame them," says Ian. "At the time I thought 'how are we going to get over this?'. It was struggle street."

The Gemmell's business is a legacy that Ian and his family were never going to give up easily. His grandfather William Gemmell set up shop on Karangahape Rd in 1925 after emigrating from Scotland. He'd had an eventful life, serving in the Boer War and World War 1, explains Ian. "But the shop was where he stayed and died. So did my grandmother." (They lived above the shop in one of the original buildings on K Rd.)

READ: An Iconic Auckland Retail Space Celebrates A New Chapter

When it came time for Ian to join the family business, he says he wasn't given much of a choice after leaving school early. "Dad said you either go back to school or you go into the trade. So the only option was the trade; that's how it started." After he'd "served his time" doing a five-year apprenticeship at Superior Shoes on Upper Queen St he joined his dad Bruce Gemmell on K Rd, moving with the business when it relocated to Symonds St in the 1990s.

"I fell in love with it," says Ian. "In those days it was a dying trade too. It survived all of the problems of government restrictions. We've lived through all of that." Those restrictions included the removal of tariff protection on New Zealand goods in the 1980s, meaning local producers took a hit from competition from imports.

"A lot of the New Zealand footwear factories closed down virtually overnight. Everyone thought we would die too," says Ian. "We survived the 1990s which was tough because there were no New Zealand manufacturers — they'd all gone overseas or shut down." One fortuitous quirk of tough economic times though; people get their shoes repaired more.

The concept of buying less but buying better, and making it last, has always been the grease to the wheel at the Gemmell's repair shop. The lifespan of a quality shoe can "go on forever" if you treat it correctly, says Ian.

"There's the old story that if a man has a pair of brogues and he looks after them, and treats them like 'church shoes' that get worn once a week, they can last a lifetime, plus his children's lifetime. Shoes can be everlasting if they're looked after."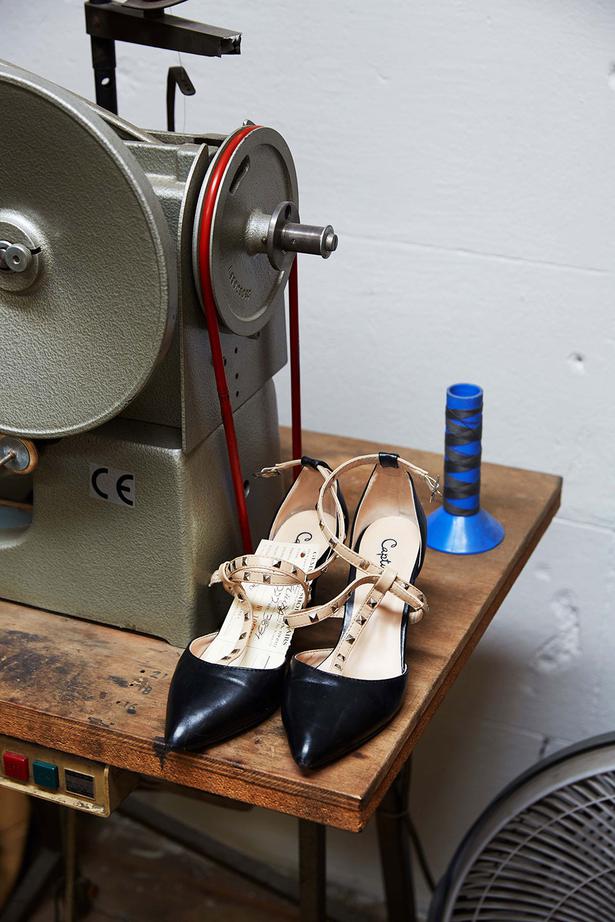 He and his team are still using some of the original machinery to repair shoes, which has become his passion even if it didn't start out that way. "The machines that we've used for a hundred years are just as good today as they were when we started. That's because the human foot doesn't change," says Ian.
It's this inter-generational expertise that keeps customers coming back. Many of the skilled craftsmen on staff have been with the business for more than 20 years. Ian calls them the "heart" of the operation and the reason repairs are completed to such a high quality.
"We were fortunate to keep people employed [during the past year], but it was a struggle. They've been extremely loyal. They're where the whole heart of this business comes from, it evolves around them."
The customer base, like the business itself, is now intergenerational too. "Kids are coming in to see us now that had their grandparents and their parents come here," says Arran. "Some of the young ones leave the bills for their parents to sort out."
READ: Meet The Footballer Behind Allbirds, The Billion-Dollar Footwear Brand
Brands like Karen Walker, World, Trelise Cooper, Working Style, RM Williams, Kathryn Wilson and Scarpa play a role in keeping the wheel turning too, recommending Gemmell's for leatherwork and repairs. Many of them have had postcards in their stores advertising that Gemmell's is soon to be back in business.
Ian says Gemmell's has always been "a destination shop", but that's set to change as the next wave of the Gemmell family take the reins. His daughter Joanna Cumberland has been quietly working behind the scenes on a rebranding mission, setting up an Instagram and Facebook account, giving the website an update and creating a modern logo.
When the new workshop opens next week, it will feature brand new furniture, tools and work surfaces and a slick shopfront declaring Gemmell's in chic gold lettering.
It's a big moment for the family, which includes mum, Verla, who can often be found at the workshop with her apron on. But it's not time to celebrate just yet, says Arran. "It won't be until things are humming. That's when we'll stop to say, 'Hey, yeah we did achieve something pretty amazing'. But for us, that could be a year down the track. If we don't get the customers back that we've lost, that's going to be the judge for us."
Ian puts it more succinctly: "I'm pretty rapt."
Share this: