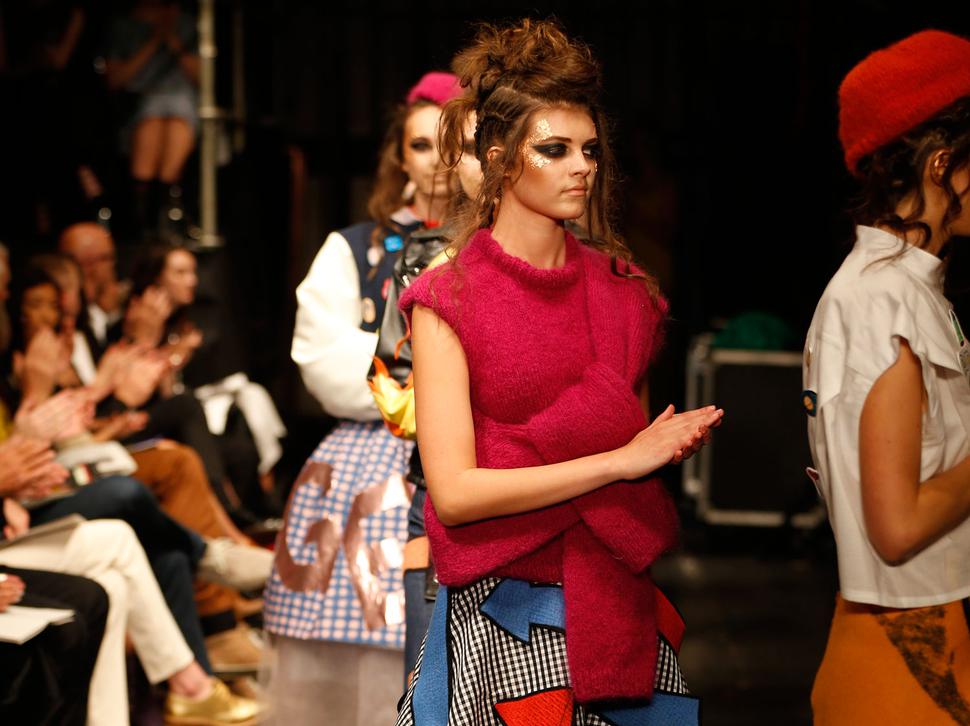 6 Standout Designers from AUT Rookie 2015
See some of the best designs from AUT's graduate collections
Thursday Nov. 12, 2015
This year's AUT Rookie show was held at Auckland's St James Theatre, with 24 graduating fashion students sending their designs down the runway, and another 21 displayed in a showroom. While all of them showed their own individual flair and talent, here are a few that really stood out:
Nicola Luey
Jeans with burgers and hotdogs patched onto them, and a standout leather jacket with orange and yellow flames burning up the sleeves. Nicola Luey's collection was inspired by the 1950s, with its sense of anxiety and discomfort towards social and cultural change.
Brendon Lee
If cyber trolls had uniforms, they would look like big, oversized boiler suits, according to Brendon Lee. For the runway, he paired his collection with Adidas slides and face masks yelling profanities.
Ruby Davison
The youthful naivety of films Picnic at Hanging Rock and The Virgin Suicides were the inspiration behind Ruby Davison's collection, which translated into white seersucker frocks with ruching and shoe lace ties.
Danielle Clausen
A little different to creating a graduate collection, Danielle Clausen (who's also a fashion intern at Viva) created a portfolio of styling work using mainly vintage clothes.

Rose Ackland
An evening collection inspired by the music of the 1970s, with David Bowie as Rose Ackland's main muse. Standout garments were a black sequin wide-legged jumpsuit and silver sequin dress, pared with fantastical platform shoes.
Jess Thomson
Yves Saint Laurent's 1966 Le Smoking collection was an influence on Jess Thomson's graduate range titled 'Gentlewomen', which she described as sexy but strong. Appropriately, the range was made up entirely of suiting, with high waisted trousers and matching tailored coats.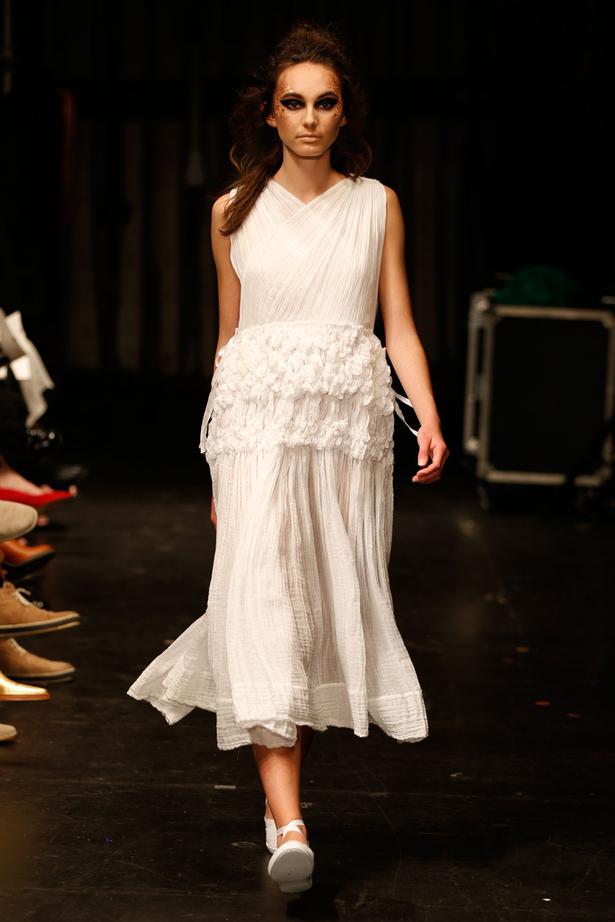 Share this: