The 2016 AUT Rookie Rundown
The highlights and ones to watch from last night's AUT Rookie show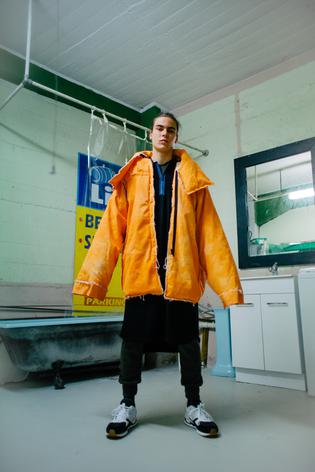 Benjamin Bellamy
What if every day was a Sunday? Ben's collection used exposed seams, brushed cotton sweat-shirting, neoprene and, most interestingly, denim backed with towelling to explore the idea of the hangover after a big night.
Phillip Von Fury
Inspired by the 1920s Institute for Sex Research in Berlin, Phillip's menswear collection opened the show - a champagne satin strapless jumpsuit that hit mid-chest was a standout look.
KM Marks
KM's collection bio simply read, "When I Am An Old Woman I Shall Wear Purple". Her poetic looks beautifully fused silks, PVC and digital florals.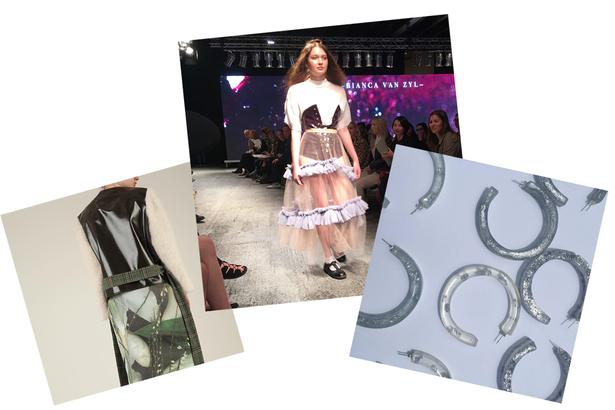 KM Marks; Bianca van Zyl; Holly Marbeck. Pictures / Supplied
Bianca van Zyl
PVC corsets in shades of blush and mulberry were a standout, paired with tiered, tulle skirts to explore adolescence.

Holly Marbeck
The most ready-for-the-rack collection of the night, Holly's collection was inspired by a dusty, Southern Californian resort town and 1977 film 3 Women. Keep an eye out for her resin, glitter and silver leaf earrings that will be available December through her jewellery brand Mars.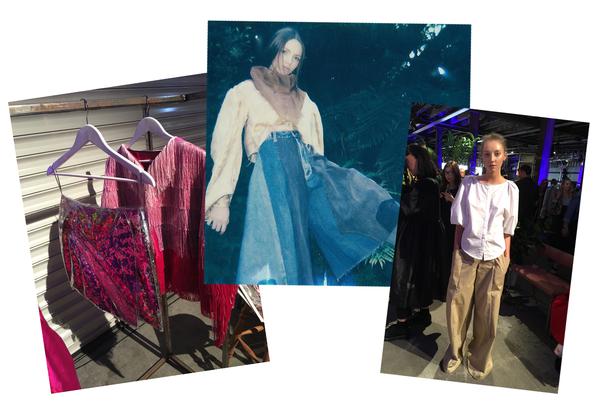 Camille Richard; Sally Short; Laura MacQueen. Pictures / Supplied
Camille Richard
Prepare to party: Camille put fringing and confetti to good use with her playful rendition of 1920s nightlife.
Sally Short
Victorian cowgirls? Yes please. Sally used deconstruction to subvert the political values of clothing into working materials, making for mash-up looks that you wanted to get closer to.
Laura MacQueen
Beautifully restrained, Laura used crispy cotton and utilitarian finishing for her slouchy pieces.
Share this:
More Fashion / Features & Profiles