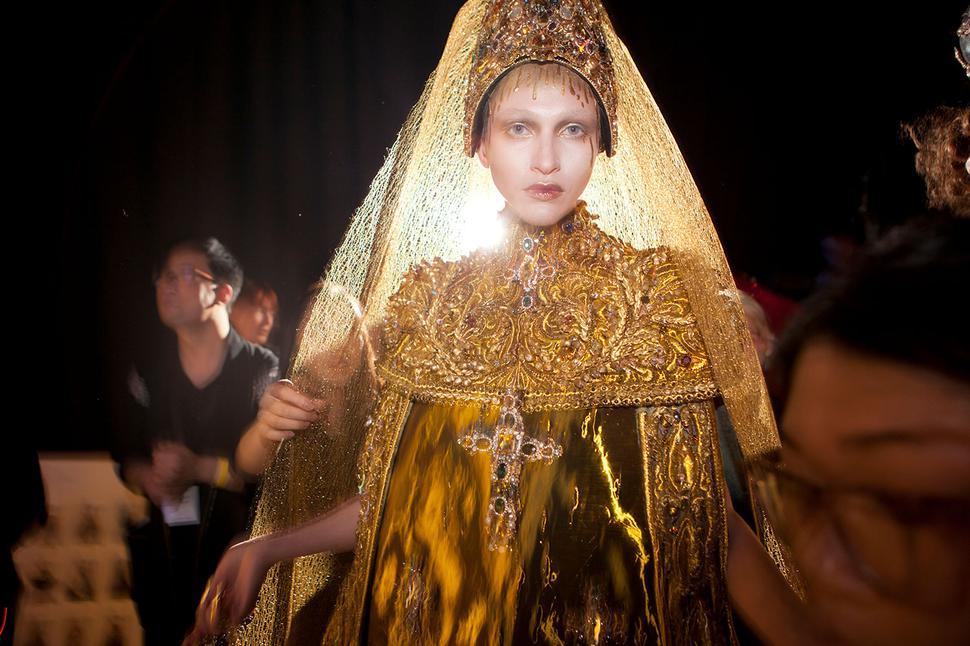 Inside Film-Maker Pietra Brettkelly's New Documentary Yellow Is Forbidden
Rosie Herdman meets award-winning film-maker Pietra Brettkelly ahead of the release of her latest film at the New Zealand International Film Festival
Thursday July 19, 2018
One of Pietra Brettkelly's most-used adjectives is "extraordinary", and the more she reveals about herself and her work, the more fitting this seems. She herself is an extraordinary person who has led an extraordinary life.
A multi award-winning documentary film-maker, New Zealand-based Pietra's work has taken her all over the world, from Libya to Sudan, Afghanistan and now China for her latest film Yellow is Forbidden, showing at the New Zealand International Film Festival.
The film follows Chinese designer Guo Pei — who burst on to the international scene after Rihanna wore her extravagant hand-embroidered yellow gown to the 2015 Met Gala — as she works to realise her dream of being accepted as a member of the ultra-exclusive Haute Couture commission of Paris.
Pietra was drawn to create a documentary about Guo after stumbling upon an image of one of her intricately artistic shoes in a folder on her computer. "While I'm not particularly interested in fashion per se, that level of focus and artistry interested me, so I Googled her name and up popped the Rihanna story which had just happened," she says.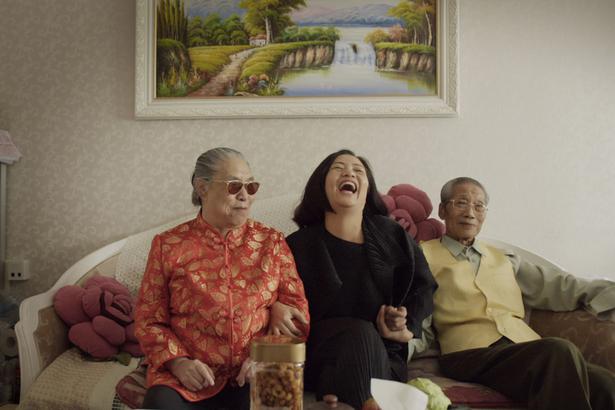 This was in 2015, and was one of the most famous Met Gala moments of all time when Rihanna ascended the stairs of the ball wearing Guo's golden yellow gown, which weighed about 24 kilograms. Many a meme ensued and the moment went viral. Before the singer wore her gown, Guo hadn't known who Rihanna was.
"I thought 'how interesting' — for Guo to be part of the fashion industry and not know who one of the most iconic people in music and entertainment and fashion is — certainly in the western world," says Pietra.
She called Guo's Beijing atelier and was told the designer was a private person who wouldn't want a film made about her. "I said 'I might just come over,' because I think if I meet someone in the flesh I can genuinely show my authenticity, they can give me trust and I often get people to agree." After meeting for just one hour, Guo agreed to be the subject of Pietra's film and they filmed on and off for two years.
Pietra's "no barriers" attitude has shaped her career and been a trait that has helped her succeed in a challenging industry.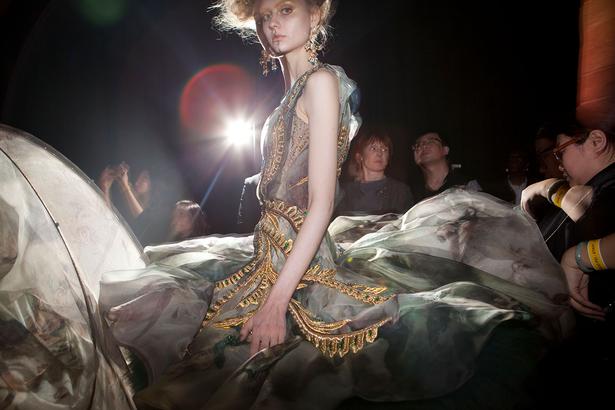 "I was the first person to interview Colonel Gaddafi after 19 years in Afghanistan, because of the embargo," she says. "Lots of people said 'that's never going to happen' and I said 'no, I think it will'."
In Yellow Is Forbidden, we meet Guo in her home in Shanghai, and the film follows her from China to Paris and on trips to Switzerland, Italy and America. Through her skilled storytelling, Pietra gently reveals who the designer really is and what motivates her. We visit Guo's home where she has a collection of 400 teddy bears, and learn that her most treasured items are her kaleidoscopes, her "happy place".
READ: 8 Fashion Films You Need To See In 2018
How did Pietra maintain the sense of intimacy that comes through in the film, despite not speaking Chinese and Guo speaking very little English?
"For me that's really exciting, being completely outside my comfort zone. I love communicating outside language. As human beings there are other ways to communicate, and I think Jacob Bryant (Pietra's DOP) and I have learned to sense what's going on and where we should be focusing. It's an amazing process to be a part of."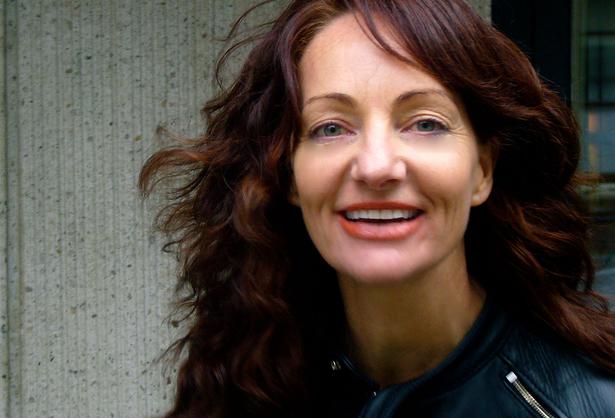 Watching the film, you can't help but want Guo to succeed. Her charming demeanour belies a hefty drive, ambition and attention to detail, and her approach to her craft is about showcasing how remarkable women are. She's also up against a fashion industry steeped in tradition and, in many ways, prejudice, despite her fame in her home country.
"If I use the words Haute Couture the French will blacklist me for life. They own this official stamp of recognition," Guo says in the film. "No matter how famous you are in China, in Paris you start from zero… Though China is rich in culture, they're prejudiced against us because we're from the East."
GALLERY: Our Favourite Looks From Paris Fashion Week Menswear Spring/Summer 2019
Her designs are, as Pietra would say, extraordinary. Intricate, heavily beaded and embroidered creations, they often come with ornate headdresses and exaggerated trains. Her collections can take about two and a half years to complete and, in order to get to this level, she and her husband and business partner Jack hired and trained 300 embroiderers to create the clothes by hand.
"She has 500 VIP clients in China, and they pay a huge amount for her demi-couture or tailored clothing, but her Haute Couture line, which is what I focused on, is clothing that is not bought or worn, it is worn once and then it's displayed in a gallery like art," says Pietra.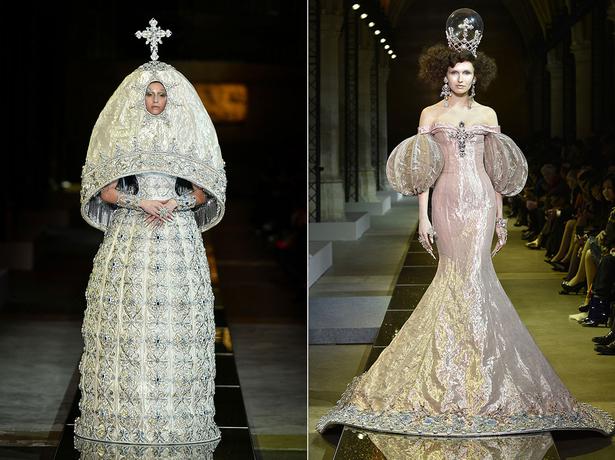 At one point in the film, we see Guo's family home and parents — her mother is blind, and her father is ex-military, a soldier who used to draw and paint when he was bored. For Pietra, this provided insight into Guo's background and influences.
"As we were driving back into the city after that, I got such clarity into Guo and where her creativity came from, and for me that's what the whole film is trying to uncover," says Pietra. "When we have the moment with the kaleidoscope, this is also visually what I wanted to do in the film.
The prism I wanted to keep coming back to is how I was seeing Guo's mind — all these influences and ideas, and growing up in the Chinese cultural revolution, were refracting in her mind and out was coming this extraordinary art.
And then she's drawing on 5000 years of culture and history, and this history of embroidery through the dynasties, so that was a lightbulb moment. That's why she's one out of two billion. And there's nobody like her in China, and probably internationally."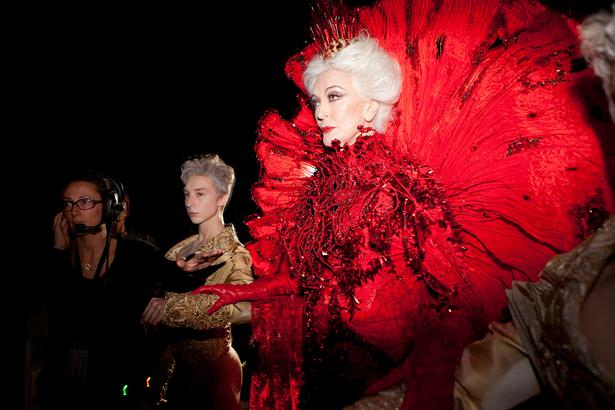 Pietra can identify parallels between this, her fifth feature film, and her previous work. "All my films are around the same themes: isolation and the human spirit — what it does with that isolation," she says. "I suppose that's how I feel about my own life — I don't think isolation is necessarily a negative thing. It hasn't been for me."
READ: New Documentary 'McQueen' Explores The Designer's Complex Life & Legacy
From an outsider's perspective, making a documentary is an incredibly intimate process, especially if the filmmaker is spending several years with their subjects. How is it to say goodbye to these people you have shared this journey with?
"You've shared an extraordinary thing with them. With Guo, we WhatsApp and she tells me what she's up to now. It's a strange thing making something so intimate with people, and I've talked to some of them and asked how it was for them — it's surreal for me to ask people to be a part of it. They are part of my life, as much as I hope I was a good part of theirs."
Listen to the Viva Talks podcast with director Pietra Brettkelly:
  Listen to "Episode 3: Film-Maker Pietra Brettkelly" on Spreaker.
Share this: