A Tribute to Azzedine Alaia, One of Fashion's Most Important Designers
The designer created bold clothes for complicated women who wanted to make a statement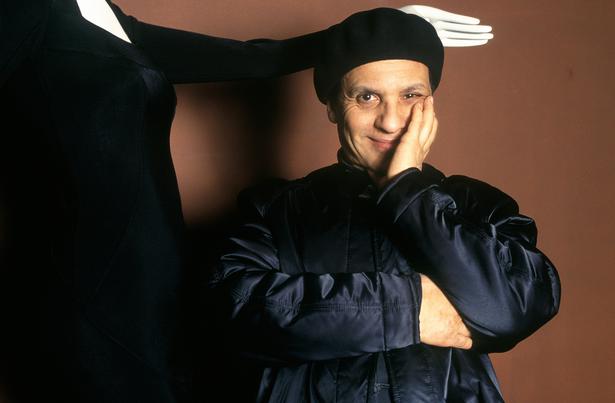 Monday Nov. 20, 2017
The world learned of designer Azzedine Alaïa's death in Paris this weekend, when it was announced by the Fédération de la Haute Couture et de la Mode. He was believed to be 77, although there is some disagreement about his age. Even if you don't follow fashion, or consider yourself only modestly informed about it, you would probably recognize Alaïa's influence. It was inescapable and enduring.
He was known for his love of the female form and his celebration of its curves. His dresses, particularly his classic knit ones, swooped in around the waist and then flared out sensually around the hips.
His clothes were not precious. They were technically astute and sexy - but in a distant and detached way. He defined sex appeal in the 1980s with his bandage-style dresses that emphasized the waist, drew the eye to the bosom and made the hips look utterly wondrous. His molded corsets were as elegant and precise as modern sculpture. His knit dresses swaddled the body like a custom-made cocoon. His clothes could make a woman look ready for battle as well as desirous of an embrace.
His clothes were sexy; they were bad-ass. They made a woman look dangerous, powerful and sometimes, just a little bit scary. Which is often precisely what a woman needs to be.
Because of Alaïa's technical skill and his eye for proportion, his clothes were never tawdry. Instead, they were masterful. Models Naomi Campbell and Stephanie Seymour were particularly close to him and in many ways personified an idealized version of the woman in his mind's eye. That woman was beautiful, of course. She was not a fragile-looking waif. She did not have the proportions of a teenage boy.
Like Campbell and Seymour, this fantasy woman had fully blossomed into adulthood. Her magnetism was based on an interior emotional life - perhaps chaotic, surely passionate - as much as it was on her splendid bone structure.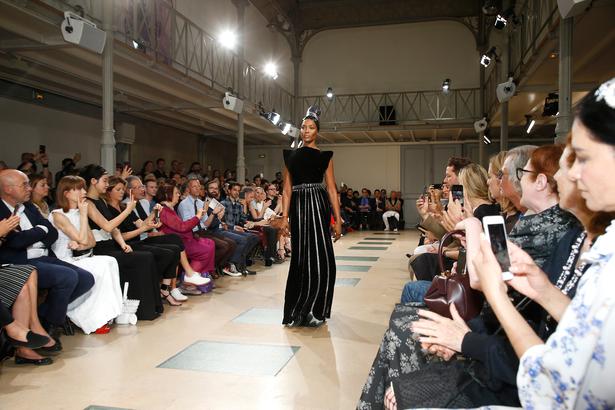 Alaïa made clothes for complicated women - those who could be both intellectual and superficial, generous and defiantly selfish. A woman wearing his clothes was perfectly content standing in the spotlight. She knew people were looking at her. She was going to give them something magnificent on which to gaze.
Alaïa, who was born in Tunisia, built his business in Paris. Diminutive and almost always seen in dark Chinese pajamas, he apprenticed at Guy Laroche, worked at Christian Dior and founded his own house in 1980. Over the years, his work attracted fans as diverse as Tina Turner, Madonna and former first lady Michelle Obama.
During her many appearances on the campaign trail in 2009, Obama often cinched her signature sleeveless sheaths with a favorite wide leather Azzedine Alaïa belt. She wore a forest green Alaïa dress and jacket to the 2014 State of the Union, a dove-great Alaïa gown to the Nobel Prize banquet in 2009 and a little black Alaïa dress on a date night in 2009.
Alaïa never had an enormous business (one estimate had revenue at about $71 million), but it was admirable. It wasn't the size of his company that was the envy of so many designers, both veterans and newcomers. It was the manner in which it operated.
Alaïa had, through force of will and the magnitude of his own talent, managed to disengage from the fashion system. He presented his collections to the media and to retailers when he felt it was ready, and not when the industry calendar said it was time. Indeed, an Alaïa show would often take place weeks after every other designer had already put their collection on the runway and store buyers had packed their bags and headed home. Upon occasion, he would simply rework previous designs.
He remained close to the design process, refraining from outsourcing the hands-on part of the work to a raft of assistants. An Alaïa dress had been touched by Alaïa himself.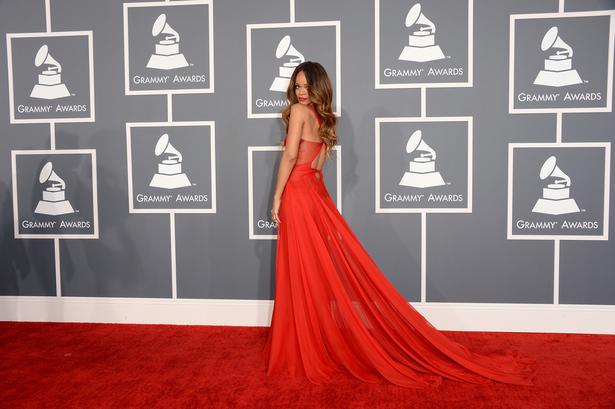 His clothes were relevant but they were not trendy. In Alaïa's world, trends seemed frivolous and bothersome. He was focused on making his own aesthetic voice as articulate and eloquent as it could possibly be. As a result, he was widely admired by a host of designers, from Rei Kawakubo of Comme des Garçons to Raf Simons.
In many ways, what Alaïa accomplished was not simply astonishing within the fashion industry: It was cause for amazement in most any creative field. He was able to remain true to his particular point-of-view and to thrive while doing so. He proved it is possible for success to be fueled by talent (and a supporting amount of charm and business savvy). Hype, smoke-and-mirrors, influencers are not necessary.
Alaïa provided evidence that, even now, in the thick of pretense and bloviation, if what a man creates is compelling and well-crafted, original and valuable, people will come. And they will come back.
- The Washington Post
WATCH: "Totally important designer" Alaïa in the 1995 film Clueless:
Share this: