Backstage at NZFW with Katherine Lowe: Day 1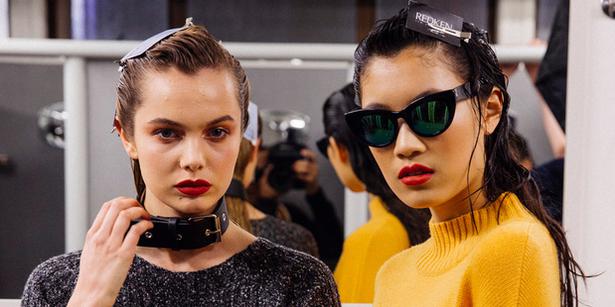 Wednesday Aug. 27, 2014
It kicked off with a bang at 7:30am this morning. NOM*d's 11am opening show at New Zealand Fashion Week had such complicated hair and make-up looks that it required a minimum of three hours for the team to put together.
But what can we say? It's all in the name of fashion, and it was all worth it - the flattened flax-looking hair was very much ooh-ed and ahh-ed at behind the curtains, and even more so when the girls stomped down the runway.
Backstage today was relatively calm in comparison to previous years. Models walked around the area quietly, photographers didn't push, hair and make-up looks were completed on time (mostly) and we were told it was all thanks to 'great organisation'.
Organisation schmorganisation, people want to hear about the excitement, the stress, the near misses! One can't help thinking it was all a bit too easy - running a little too smoothly, the biggest problem anyone having today being that they were underdressed for tonight's outdoor Stolen Girlfriends Club show.
In conclusion, no backstage dramas today - but there's always tomorrow!
See Katherine's backstage photos here:
Share this: