Backstage Beauty Secrets From NZ Fashion Week According To An Expert
We glean some top tips from leading backstage senior artist, Kiekie Stanners from M.A.C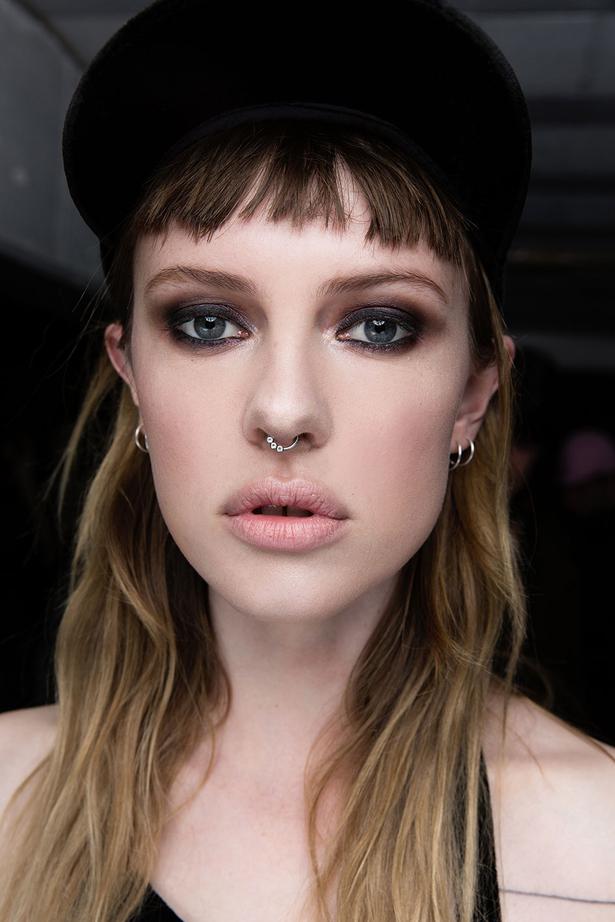 Monday Aug. 27, 2018
What trends are we likely to see on this year's NZFW runways?
Well, that is yet to be revealed! But I am excited about the comeback of some big, bold lips on the runway — it's always one of my favourite beauty looks. Plus I'm currently obsessed with colour so I'll try inject a little neon touch if I can.
What shows are you working on?
The M.A.C backstage team are working on 15 shows this year — 12 trade shows and three Fashion Weekend Shows.
THROWBACK: Fashion Week Beauty Trends to Try At Home
Talk me through the process of designing a show beauty look?
Some designers know the type of look they see working with their collection, some leave it up to me. I always try to paint a picture of who the designer's muse is, to start creating make-up from — the soundtrack, the hair, the styling — so it all comes together beautifully. Sometimes I might just see a fabric and get a bolt of inspiration.
How does a strong make-up look help amplify the garments seen on the runway?
It's so important that everything works together. There's no point doing dramatic make-up if it doesn't look good on the runway or takes away from the clothes. I want that moment when the first model walks out to be magic — hair and make-up complementing rather than distracting.
WATCH: Get The Kate Sylvester Beauty Look With M.A.C
What's your top tip to refresh your make-up when you're running from show to show?
M.A.C Prep and Prime Fix+ is permanently in my handbag. I'll touch up with Mineralize Skinfinish Powder then spritz my face. I can fool anyone that my make-up is recently applied.
What are the three products you'll be working with the most at NZFW?
My backstage kit must-haves are M.A.C Hyper Real Foundation FX, Shape and Shade Brow Tints and Studio Waterweight Foundation.
Share this:
More Fashion / NZ Fashion Week 2018