Should You Wear a Band T-shirt?
New York-based stylist, photographer and merchandise aficianado Zara Mirkin weighs in on the politics of wearing band T-shirts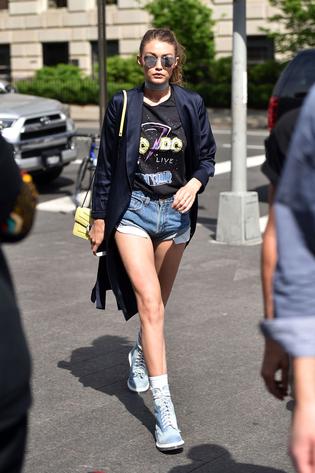 Although she's pursued a career in fashion, expat Kiwi Zara Mirkin has had a long appreciation for the music industry and its associated merchandise, as evidenced in much of her styling work. Late last year she launched Merch Junkies, an online shop selling vintage clothes customised with the names of some of the industry's most stylish, including David Bowie and Mick Jagger. Here, Zara talks about her love of music, some of her favourite pieces and the politics of wearing band T-shirts.
Tell me a bit about Merch Junkies?
Merch Junkies is a place where you can buy one-off, bootleg, homemade, vintage band merchandise, that I source, customise and make myself. Mostly 70s Glam Rock era, with a little bit of 90s influence. I was making jackets, and shirts for a few years before I launched MJ - mostly for myself, friends and for shoots. Finally I felt like I should do something big with it because it had a lot of interest.
Why do you think you're drawn to merchandise?
I was always more into music than anything else in my life. Ideally I wanted to be a musician myself, or a touring photographer, or doing wardrobe for someone like Alice Cooper... Somehow I ended up in fashion, so I was always drawn back to music within clothes. I think band merch is really special. It's timeless, unlike other fashion fads that come and go.
What are your favourite band T-shirts and what are the stories behind them?
Ha there are so many! My mom's ex-husband - Kevin Black (NZ famous Disc Jockey from Radio Hauraki) - sadly passed away a few years ago. He left a lot of shirts to my mother and she gave me his old Black Sabbath 'Mob Rules' Tour shirt from the 80s. That is really special to me because it has lots of sentimental value. Also he was probably chilling with Ozzy, ya know? Other than that my friends in LA have a place called Filth Mart - they are professional old shirt hunters and always deliver the goods.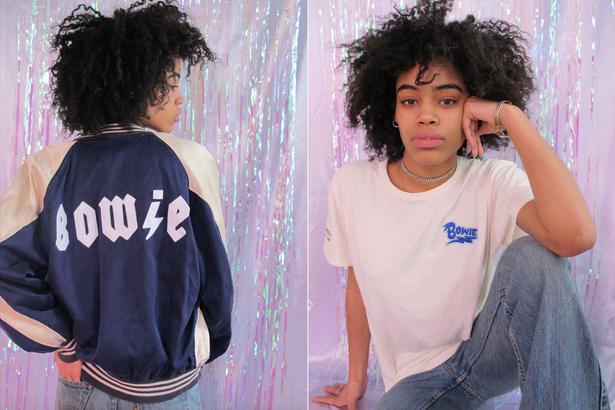 What do you think about band T-shirts as a trend?
I think it has become a lot more trendier in the last few years. This can be seen by walking into any Topshop or H&M, and see that they are selling Guns N' Roses or AC/DC shirts. It goes with that whole 'festival wear trend' I guess.... Band T-shirts, like Levi's, have always been around, and will forever be around. But yeah, more so at the moment - David Bowie dying I know has made Bowie merch really popular.
Do you think there should be a certain understanding of a particular artist/s in order to wear their T-shirts?
100 per cent. I don't understand why you would even want to wear a shirt of a band you have never heard of. It doesn't make sense to me, because wearing a band shirt is clearly telling people 'this is what I am into'. So if you're not into rock and roll, why would you wear a Led Zeppelin shirt etc. But people just do, because sadly a lot of people care more about shallow and materialistic things - like how they look - than who they really are.
- Visit merchjunkies.com
Share this: