How The Formary is Reimagining Textile Waste
With Fashion Revolution Week in full swing, we speak to the co-founder and creative director Bernadette Casey about their innovative solutions for waste clothing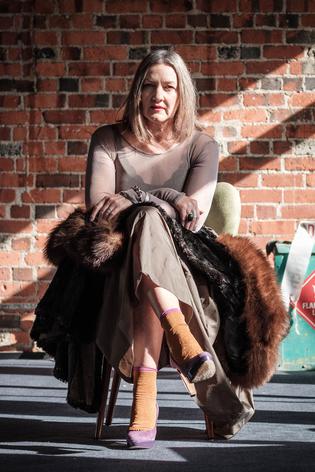 When British designer Vivienne Westwood sent duffels, holdalls and totes made out of coffee sacks down the runway as part of her spring/summer 2018 collection, Bernadette Casey couldn't help but smile. The bags, which were made in Nairobi out of locally sourced coffee sacks as part of Westwood's commitment to an ethical fashion initiative, reminded Casey of one of her own projects.
The co-founder and creative director of textile research and development company The Formary began making fedoras, baker boys and Fidel Castro-style hats and bags from coffee sacks 10 years ago, well before it was fashionable.
"As my mother says — imitation is the sincerest form of flattery and I love that such a design legend is running with what we started, really mainstreaming the jute sack as an accessories fabric."
Casey's Wellington-based company, The Formary, is thinking bigger than hats these days, specialising in the development of new textiles made from fibre waste, and working with corporate clients to provide solutions for their waste clothing. It's key work at a time when New Zealanders are spending $4 billion on domestic clothing each year, with corporate consumption thought to be 40 times greater than that by volume.
READ: The Annual Ethical Fashion Guide New Zealand 2018
The scale of waste produced by this consumption is mind-boggling, says Casey.
Of the 80 billion pieces of new clothing produced globally every year, most of it ends up in landfill or is incinerated. And what's to blame for this uncharted level of waste? It's partly due to the unsustainable fast-fashion model, which comes at a huge environmental and social cost. With cheap clothing abundantly available, consumers are starting to see items as disposable.
This week marks the fifth annual Fashion Revolution Week, a global movement for change established after the Rana Plaza disaster killed 1138 workers in a garment factory collapse in Bangladesh in 2013. It's an issue that's close to Casey's heart, having worked at the "unglamorous end" of the clothing sector for 10 years.
"Clothing and textiles is one of the most polluting industries in the world with a long history of human abuses," she says. "Awareness is rapidly growing that we are over-consuming our limited resources."
Key to The Formary's ethos is reusing resources already available, creating innovative new textiles from fabric destined for landfill. One of the company's first forays into this area was born out of those runway-worthy coffee sack hats after they led to an encounter with global coffee chain Starbucks, (which is currently in the spotlight for racial discrimination).
READ: How Clean Is Your Cotton?
Casey saw an opportunity to present the hats to Starbucks in 2008 when, as fortune would have it, one of her American colleagues had a friend who worked as a senior interior designer at Starbucks. "So we wangled an appointment and jumped on a plane," says Casey.
"Our intention was to sell them our coffee sack hats, but when we rocked up to the presentation at Starbucks HQ in Seattle they were totally uninterested in the hats but wanted to reuse their coffee sacks in their interior design, and so began our two-year collaboration with them."
The result of the collaboration is the award-winning Wojo, which combines jute coffee sacks with New Zealand wool to create upholstery fabric used in Starbucks' 16,000 stores.
This game-changing fabric saw Grand Design's Kevin McCloud put The Formary on his Green Heroes list in 2011 and they also won a Sustainable Product Innovation Award from Prince Charles. While the awards were streaming in, however, the pile of coffee sacks was getting ever-higher.
"We were chuffed about the awards, but it was after the launch of the Starbucks flagship store in Mayfair, London, that we first got to see one of Starbucks' warehouses. It was truly vast and at that moment we realised that, like the movie, Fantasia, no sooner had we taken 1000kg of jute coffee sacks out, that more would flood back in. We realised that single projects were not going to scale to address the volume of the jute created by their operation, let alone any other company. That what was needed was a systems approach to waste textiles."
GALLERY: Inside Kowtow's Ethical Production Line
This systems approach is being achieved in small part through The Formary's NZ Textile Reuse Programme, a collaborative project with New Zealand corporations that finds solutions for the waste created from old uniforms and textiles.
Stage one of the project, completed in 2016, determined the scale of wasted textiles in this sector — and it's big. The Formary found that the top 20 organisations in New Zealand go through about 1 million garments a year, not including the sheets, towels, tea towels and other textiles used in hotels, DHBs and prisons.
READ: 5 Tips for Shopping More Consciously
"Vast is the best word I can think to describe it," says Casey, and it's all destined for landfill. The programme converts some of this waste clothing from the likes of NZ Post, Fonterra, Alsco NZ, Air New Zealand and Wellington Council into fibre for new textiles and products using a centuries' old process for producing linen and hemp, with fibres put through a traditional retting process that breaks down the plant to release the fibre.
The programme also recycles fibre for reuse within the community, for example removing branding from decommissioned Wellington City Council uniforms and redistributing them in lower decile schools.
It's exciting stuff, and was recently recognised by the industry, winning the Emerging Services Category at the 2017 Wellington Business Gold Awards. Stage Two is researching the feasibility of new fibre-to-fibre technology, which would see a polyester shirt broken down into its molecular form using green chemistry, so it can be reused in anything from moulded plastic objects to clothing.
This technology will dramatically reduce the need to landfill our clothing, says Casey. There are other exciting developments too, such as Mibu, another of the company's new textiles created from straw fibre. After each rice harvest in China 200 million tonnes of rice straw is burnt, clogging the atmosphere and disrupting air travel. With Mibu, straw fibre is instead blended with wool to create a luxurious and resilient textile.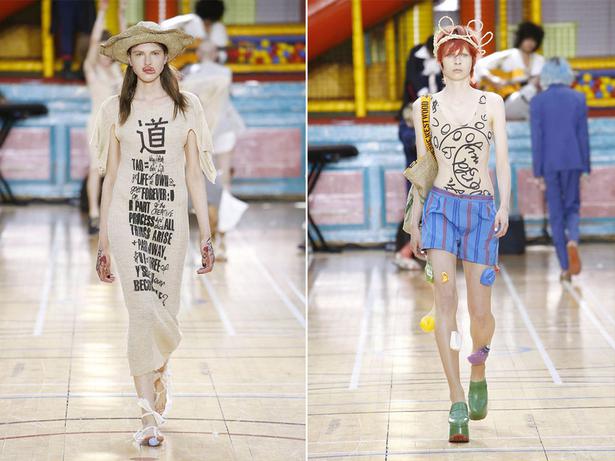 As a lover of fashion herself — she's on the board of iD Dunedin Fashion Week, which takes place next week, and a judge of the Oversew Fashion Awards — Casey says that fashion doesn't have to mean consumption.
"Fashion is an irreplaceable form of self-expression. I tend to buy just one or two good pieces of clothing a year, such as a silk top from the lovely Jimmy D, who has retained his production in New Zealand and a dress from Wellington's Goodness Boutique."
GALLERY: Why We Need A Fashion Revolution
And as momentum from events surrounding Fashion Revolution Week continue to grow, Casey is heartened by projects like Rent The Runway, a clothing leasing company for women to rent designer items, into which Alibaba's Jack Ma recently invested $20 million.
"This is likely to disrupt the fast fashion model and the mind-boggling level of waste it generates. We have a lot of work to do but these types of evolutions make me feel optimistic about where we are headed."
• Visit Theformary.com
Share this: