Pick & Mix: Hit The Sweet Spot With These Knockout Bags & Accessories
Opposites really do attract when it comes to mixing high and low accessories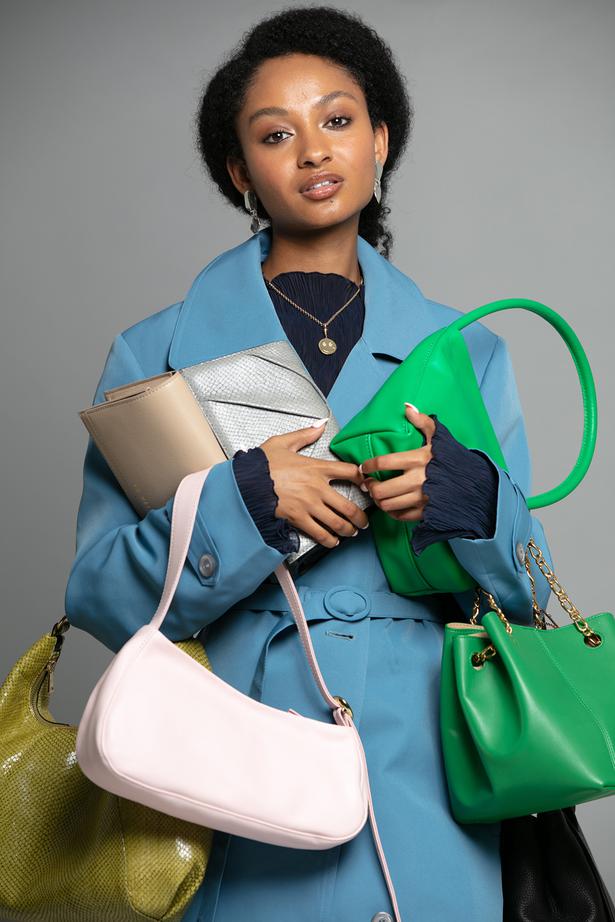 Wednesday May 11, 2022
Clutch Me Close
An assortment of delicious bags is bringing charm to the season. Huda is clutching from left to right: Yu Mei clutch $719, Deadly Ponies silver clutch $629, Georgia Jay bag $530. Bottom from left: Deadly Ponies bag $799. Georgia Jay bag $490. Nanushka bag, $995, from Muse. Zoe McBride earrings $400. Jessica McCormack 0.2ct diamond and 18k yellow gold smiley face pendant, $14600, from Simon James. Caitlin Crisp top $295. Painted Bird vintage coat $189.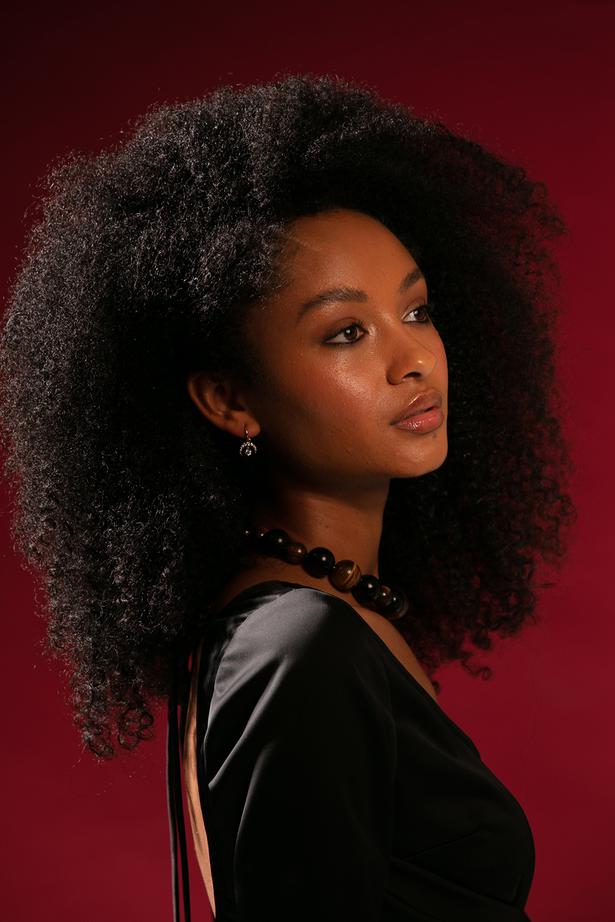 Diamonds and Pearls
A mix of the organic with fine diamonds makes a surprisingly refreshing combination for special-occasion dressing. Jessica McCormack earrings $10,140, from Simon James. Natalia Peri necklace $730. Benjamin Alexander top $320.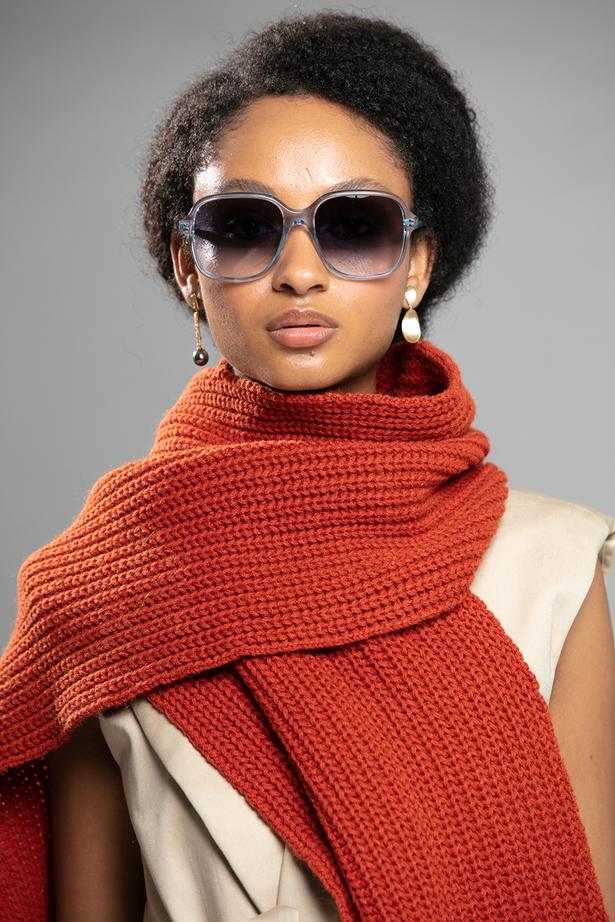 Face Time
A reliable scarf works overtime during the cooler months; try one with a pop of colour. Standard Issue scarf $169. Walker & Hall 18k yellow gold with Tahitian pearl and diamond earrings $2390 (right ear). Marco Bicego 18k gold earrings, $2420, from Orsini (left ear). Celine sunglasses, $600, from Muse. Caitlin Crisp coat $550.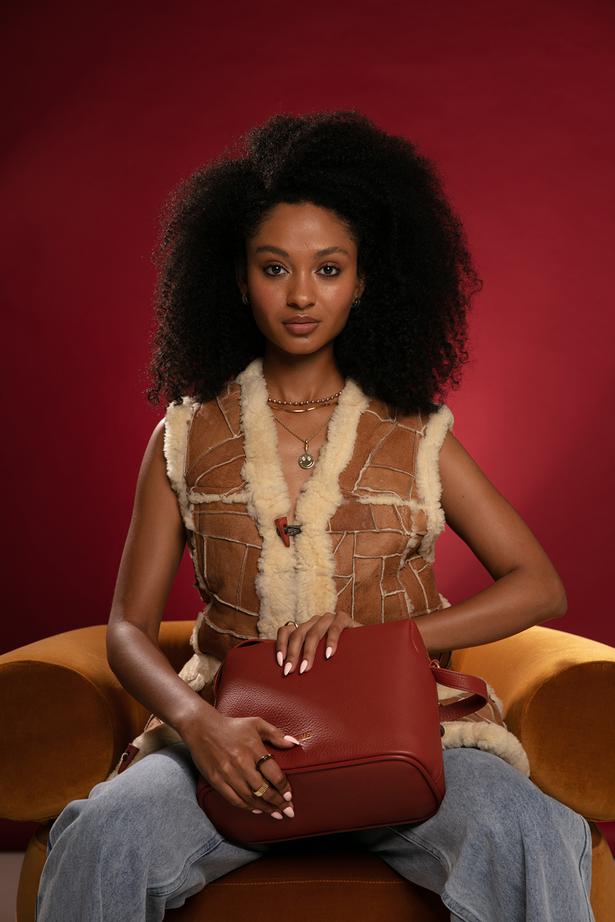 Bag It Up
Rich tones evocative of the 70s never go out of style. Jessica McCormack 0.2ct diamond and 18k yellow gold smiley face pendant $14,600, 18k gold sticks with 0.25ct diamonds set in 18k blackened gold necklace $18,450, and 18k rose gold orbs with a 0.25ct diamond, $38,600, from Simon James. Zoe McBride earrings $300. Anni Lu ring, $59, from Workshop. Meadowlark rings from $275 and $405. Yu Mei bag $959. Painted Bird vintage vest $89. Wynn Hamlyn trousers $295. Sarah Ellison chair, $1895, from Slow Store.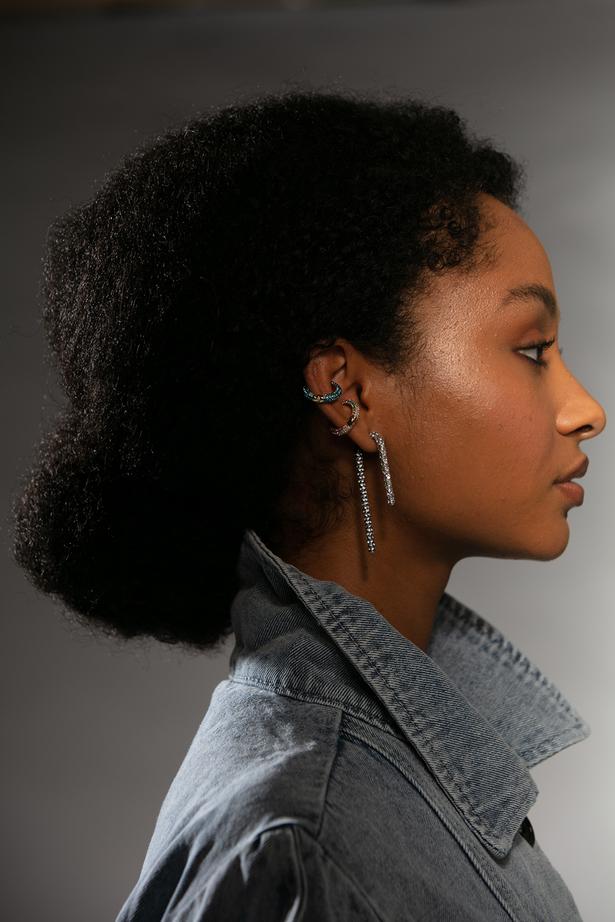 Street Smarts
The contrast of denim with diamonds is another great styling trick worth exploring. Wynn Hamlyn shirt $395. Demarson drop pave crystal earrings $480, and pave crystal cuffs $250 (set of two), from Muse.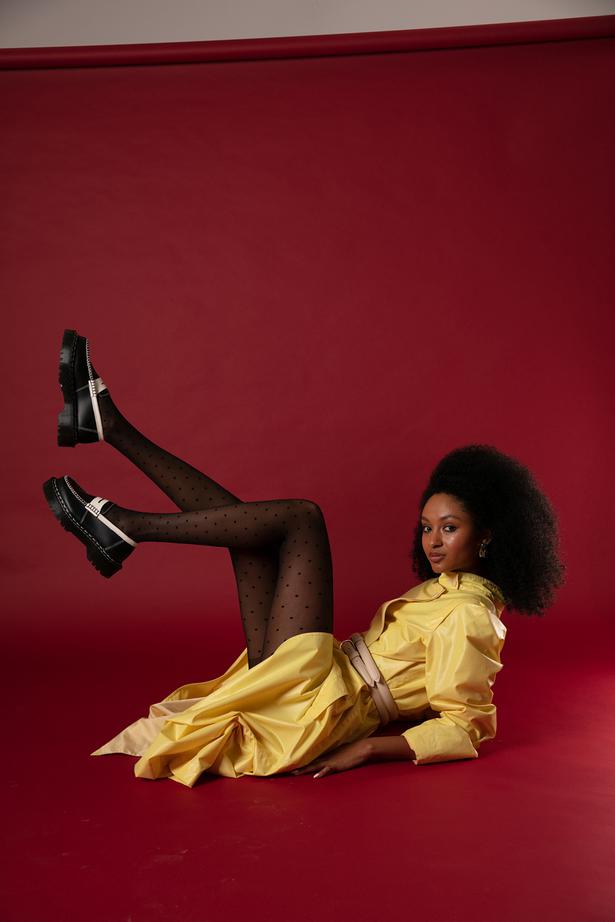 Photo / Babiche Martens

Fashion Loaf
The iconic Dr. Martens offer up an alternative to its classic boots with these sharp loafers, perfect for round-the-clock dressing $351. Nanushka belt, $595, from Muse. Voodoo tights $20. Penny Sage coat $860.

Photographer / Babiche Martens. Stylist / Annabel Dickson. Model / Huda Tadesse from 62 Management. Hair and makeup / Rae Sacha.
Share this: