Best of the Internet 17/09/16
A round-up of the fashion stories we've been reading this week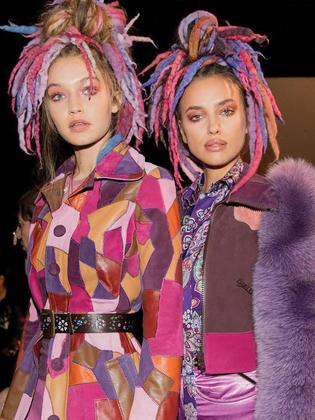 1. Marc Jacobs has stirred controversy and been accused of cultural appropriation with the hair at his NYFW show, with models wearing variations of faux pastel coloured dreadlocks. Lana Wachowski, rave culture, Boy George and acid house were all named as references backstage - but there was no mention of black culture. Asked by Cut beauty-editor-at-large Linda Wells if Rasta culture was an inspiration, show hairstylist Gudio replied, "No, no at all."
2. See-Now-Buy-Now is the biggest buzzword of the season, with big names including Ralph Lauren, Tom Ford, Tommy Hilfiger and Michael Kors adopting the strategy at New York Fashion Week. Will it work, and get consumers shopping again? The Guardian's Jess Cartner-Morley looks at what happens when clothes are sold direct from the runway, while Cathy Horyn writes for The Cut about the potential problem with the direct to store trend: blunting creativity.
3. Alicia Keys' choice to no longer wear makeup has attracted plenty of attention - and, weirdly, criticism - with the New York Times examing the feminism and politics behind the decision. "What she's doing is pop-consciousness-raising. She's not just talking about the tyranny of makeup. She's talking about female authenticity," Letty Cottin Pogrebin, feminist activist and author told the newspaper. "She's challenging the culture's relentless standards of feminine conformity and the beauty industry's incessant product hype."
4. Gucci creative director Alessandro Michele gets The New Yorker treatment, with an extensive profile examining his historical approach to modernising fashion. "I think that I still work like a costume designer," he explains of his approach, that has shaped fashion as it stands today. "I try to put some soul in the outfit—the idea of a character." Writer Rebecca Mead followed the designer in the lead up to Gucci's historic show held inside Westminster Abbey, a location Alessandro confesses he prefers to showing at Buckingham Palace.
5. Remember Tae Bo? Racked looks at the legacy of the famous 90s workout - described as "mainly a thing of nostalgia, a bullet point in a listicle about old-school fitness trends" - and looks at whether its founder Billy Blanks can win over a new generation of fans.
Share this: