Best of the Internet 24/09/16
A round-up of the fashion stories we've been reading this week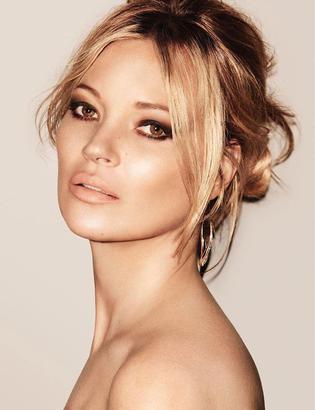 1. Kate Moss is expanding her brand, announcing the launch of her own talent agency. The Business of Fashion had the exclusive, with the supermodel telling Imran Amed about her plans for Kate Moss Agency - managing careers than just running a modelling agency. "I don't really want pretty people, I want people that want to sing and dance and act - I want to create stars."
2. Fellow supermodel Naomi Campbell is profiled by New York Times writer Jacob Bernstein, who looks at her latest career peak and newfound ubiquity. Looking at her history - including her famous temper - he talks to John Galliano, Marc Jacobs and Anna Wintour, with Naomi offering an insight into the wild ride of her three-decade career. "There's no plan. There's no agenda. I know. There probably should be, right?"
3. In light of Angelina Jolie and Brad Pitt's divorce, Vanity Fair's scintillating piece looking at the secrets of Hollywood splits seems particularly timely. Julie Miller talks to insiders and divorce lawyers of the rich and famous, offering an insight into the politics, strategies and spin behind the divorces of everyone from Britney Spears to Jennifer Garner.
4. The most insightful piece surrounding this week's controversial Real Housewives of Auckland episode is the one that actually offers Michelle's point of view. The Spinoff's Duncan Greive interviewed Michelle before the show aired, where she spoke about her initial reaction to Julia's comment, the production of the show and not playing the victim.
Also worth a read is a guest post from a black woman living in New Zealand, who believes the episode is indicative of wider racism in our NZ.

5. "Rhinestone-studded condom dresses, peekaboo pudenda, mules as thick as cement blocks; nipples, side boobs, no VPL because no P; orange hair. The Real Housewives. You know, today: the age of vulgarity."
Harper's Bazaar shares Joan Juliet Buck's brilliant take on the influence of vulgarity in fashion, in the lead up to a new exhibition opening in London next month. Writing that vulgarity has long been the tool of revolution, protest, and self-assertion, she offers a short history - from the Merveilleuses of the French Revolution to Moschino today.
6. From suffragettes to Hillary Clinton: the humble pocket has a surprisingly political history, with Racked offering a fascinating in-depth look. "A bag is not a pocket, and pockets — more than pants, more than ties, more than boxer-briefs, even more than suits — are the great clothing gender divide," writes Chelsea Summers. "Pockets are political, but probably not in the way you'd first expect."
Share this: