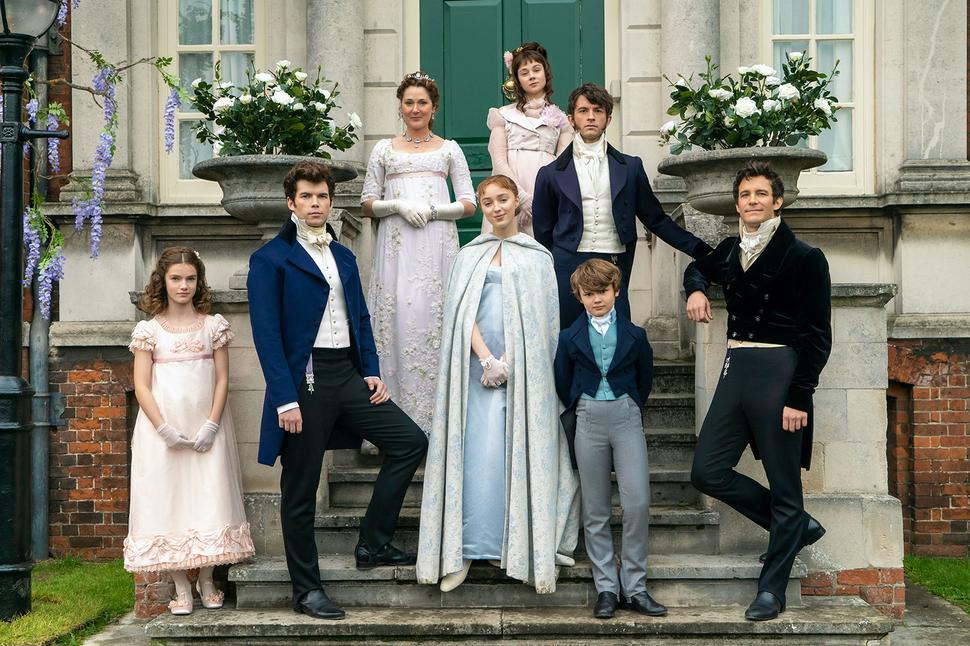 Bridgerton Style: How To Make The Period Drama's Biggest Trends Work In 2021
Be inspired by Regency-era style, sans debutantes and debauchery
Wednesday Jan. 13, 2021
If, like me and millions of others, you set a personal record for how quickly you devoured the new Netflix series Bridgerton, you'll know that it isn't an ordinary period drama.
Steamy scenes and a racially-inclusive cast aside, has a TV show ever inspired you to don a puff sleeve or chandelier earrings like Bridgerton has?
Dubbed "Regencycore", fashion search app Lyst has noted that searches for corsets are up 123 per cent, while empire line dresses have increased by 93 per cent since the show aired.
It's easy to see why. While Bridgerton is loosely rooted in historical fact, every aspect has been modernised (the of-the-moment soundtrack included).
It was the costumes, however, that caused a stir, having shunned anything less-than fabulous from the era, and instead opting only for a pleasingly heavy-handed dose of sparkle.
READ: The Story Behind Nicole Kidman's Boho-Chic Costumes In 'The Undoing'
"We're not talking about 1813 and Jane Austen and beige or cream bonnets," Bridgerton's costume designer Ellen Mirojnick told Town & Country.
Instead, she wanted to create something "fresh, young and aspirational" which has meant the fashion is more relatable than it would have been if it was more closely aligned with Regency era dressing.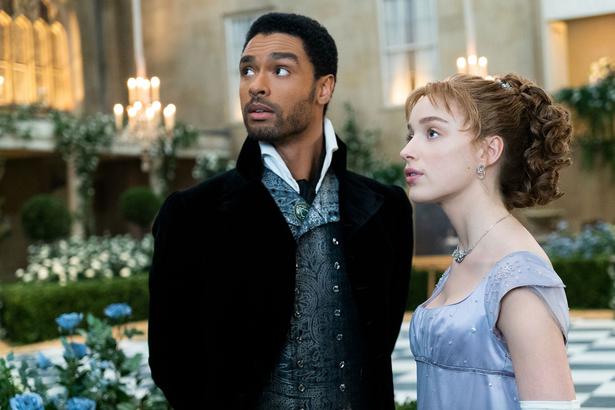 It's thanks to this that its fashion looks are in high demand. "We're seeing shoppers embrace the trends of the 19th century," notes Priyanka Patal, eBay's senior trading manager. "There's been an uptake of fashion looks such as corsets and puff sleeves."
READ: The Big Little Lies Style Guide: Inside The Cast's West Coast Wardrobe
Bloomers and silky long gloves aside, there are a few wearable trends we can sport in real, modern life, that still nicely nod to our new TV obsession.
Embellished accessories
Lyst reports that searches for pearl headbands have increased 49 per cent since the show aired. British labels Simone Rocha and Shrimps excel at regal hair accessories and fancy earrings: crystal earrings by the former consistently sell out, as do the padded and pearl headbands by the latter.
As one of the easiest Regency trends to tap into, a fabulous hair piece or chandelier earring will add a touch of drama to everyday looks.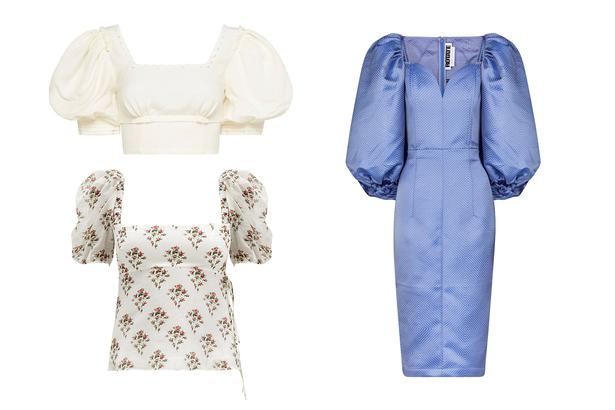 Sophie Buhai Pearl Orb ring, $1335, from Simon James. Prada Saffiano leadther handbag $3000. Meadowlark Joy pearl earrings from $655. Loclaire Moray mini bag in Mousse $189.
Nap dresses
There was much to be made of Bridgerton's bosom-hiking empire-line frocks that have dominated the fashion discourse, but the cotton nightie/dress hybrids — dubbed nap dresses in modern day — are the style most easy to replicate.
Too chic to wear to bed, plump for embroidered or pastel cotton frocks that work with shearling slippers and a chunky cardigan, nailing working-from-home chic.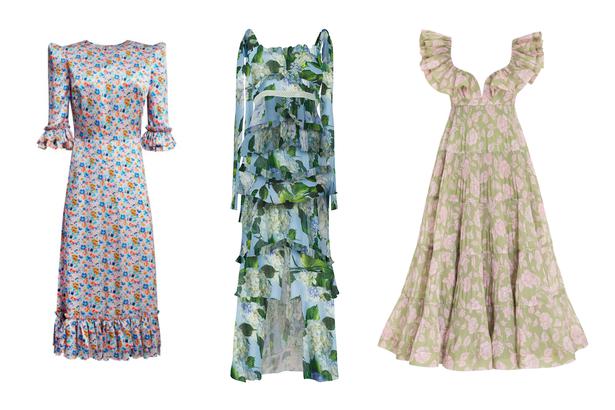 Ganni Pleated Georgette mini dress $429. Merlette Paradis tiered cotton-voile midi dress $585. Harris Tapper Truman dress $489.
Corsets
With the sex scenes being a big focus (no spoilers with who, however), Daphne Bridgerton's undergarments are in the spotlight as much as her frothy frocks. As such, costume designer Mirojnick told Refinery 29 that she sought out specialist corset designers that could create bespoke luxury half corsets: the styles mimicked that of the Victorian era, but were less intense and easier to move in.
For a similar figure-flattering look, opt for a bustier top — corsets are no longer de rigeur, though searches for them have gone up 123 per cent since the show aired, according to Lyst, so stand by for a comeback.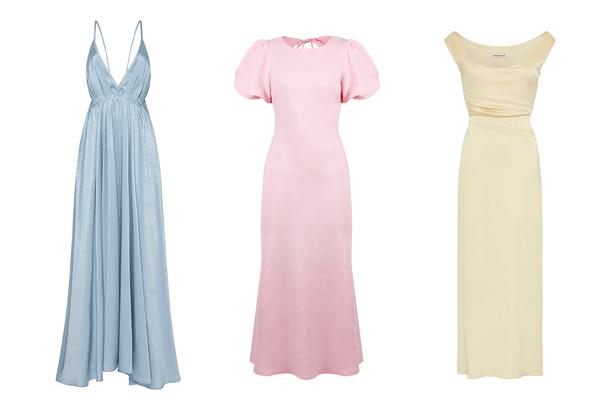 Paris Georgia Bonita bodice $638. Ganni Stripped denim corset $195. Tibi Chalky Drape lace-up grain de poudre midi dress approx $1200.
Puff sleeves
Bridgerton's foamy frocks are complete with frilled and puffed sleeves — details which are well worth noting for the new season. Both are all over the high street at the moment, and handily tick the Zoom-dressing box that we thought we'd seen the back of last year.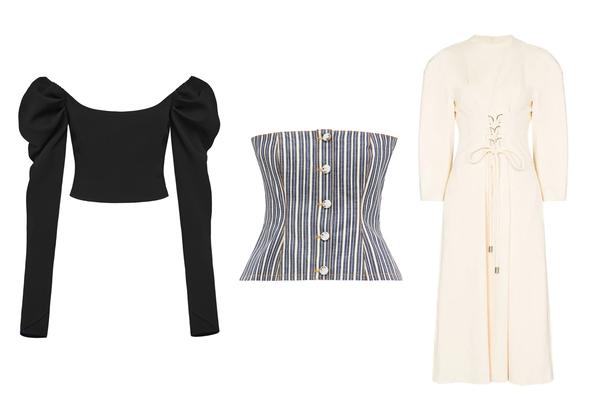 Aje Unlace top $315. Brock Collection Puff-sleeve floral cotten-blend top $670. Rotate Birger Christensen Irina jacquard dress approx $627.
Florals and lace
If a Bridgerton gown isn't heavily embellished, you can bet it's adorned in lace or floral applique. Even when they're not at a ball or promenade, the main female characters sport chiffon and silk frocks complete with lace sleeves or jacquard floral overcoats while off-duty.
Balance the romantic element of both with sleek accessories and tailoring: think a floral blouse with denim and leather loafers. Searches for lace tops are up 37 per cent according to eBay, and I'd suggest pairing one with an oversized blazer for a pleasing contrast.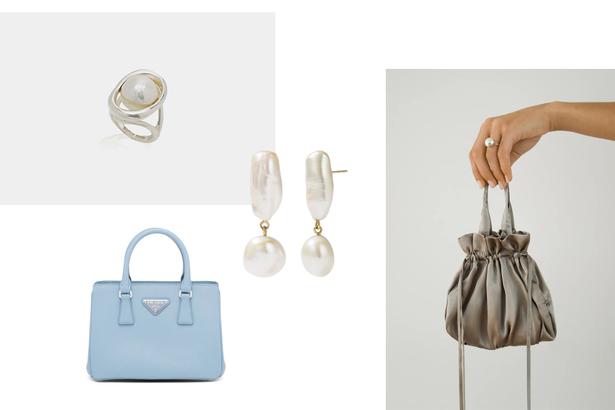 The Vampire's Wife Falconetti dress $1998. Trelise Cooper Frills On Top dress $749. Zimmermann The Lovestruck pleated gown approx $1300.
Pretty pastels
The old-money Bridgertons (the show is named after the family) notably stick to a subdued pastel palette: eldest daughter Daphne (the "incomparable" debutante of the season) wears pale blue, duck egg and cream a lot — an obvious nod to her innocence — while her siblings sport shades of lilac, ivory and dusky pink.
Paris Georgia Bella dress $989. Ruby Kendall linen dress $289. Georgia Alice Butter dress $899.
– The Telegraph
Share this: