Brooke Testoni on Work, Beauty and NZFW
Sydney-based social influencer, blogger and stylist Brooke Testoni is in town for NZ Fashion Week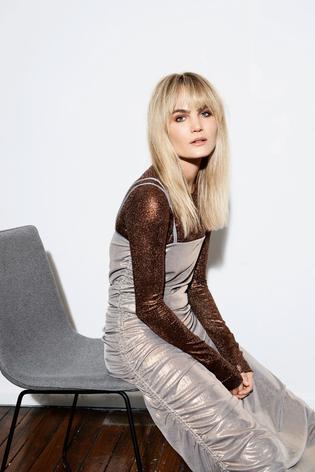 How did you get into fashion?
Believe it or not, I was the fit model for Australian designer Lisa Ho six years ago.
What did you think of New Zealand fashion before NZFW?
I see New Zealand fashion as being quite progressive and forward but also a little dark and edgy. My favourite brands seem to integrate more colour and are a little eccentric.
What does your typical day look like?
For me every day is different, that is why I love my job. A typical day will see me putting together creative concepts for clients, styling and shooting. If I'm not actively working on a job I will be sourcing locations and meeting other creatives. I am also working on a new and rather exciting project (to come).
What is your beauty routine?
I have always been a believer in "less is more". I wash my face with an organic cleanser and moisturise with a small amount of La Mer Creme De Le Mer. Makeup wise, I am completely besotted with Charlotte Tilbury Light Wonder and Charlotte Tilbury Filmstar Bronze & Glow, Becca Lipliner in Nougat smudged with trusty Paw Paw ointment and a light layer of Clinique High Impact Mascara.
Five items you cannot live without?
My phone (aka my travel diary), La Mer (you will understand why when you join the club), a nude lipstick, my Dyson hairdryer and my husband.
Three brands you are loving right now?
Christopher Esber, Penny Sage and Vetements.
What is in your handbag right now?
Today I am using my Chloe "Faye" bag and inside is a disposable camera, phone, diary, lipstick, a bag of nuts, too many receipts and way too many coins.
What is your approach to your own style?
I like to wear classic pieces in a way that may not be intended. I love to layer and mix high street with vintage.
What advice would you give young designers/bloggers/creatives starting out?
Be patient, success will not happen overnight. And, more importantly, stay true to your brand.
Share this: