How Bulgari's Glamorous Serpenti Collection Seduced Hollywood
Brand and heritage curator Lucia Boscaini speaks from Rome about the glamorous transformation of one of Bulgari's famous icons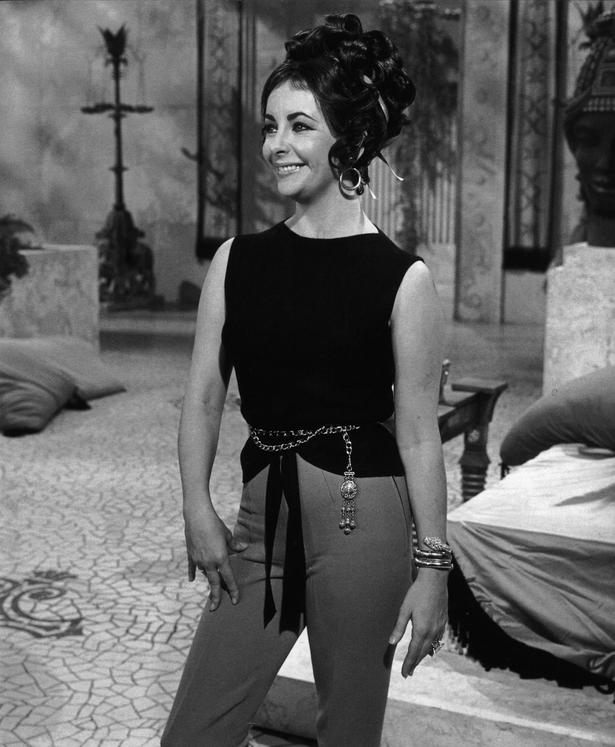 Saturday April 24, 2021
There's a reason why recent paparazzi snaps of Lady Gaga and Adam Driver — both currently in Rome filming scenes from Ridley Scott's upcoming biopic House of Gucci — has the internet in a tailspin. Aside from the face-masks worn by the surrounding production crew, the photos have parallels to the nostalgic golden era of Italian film-making during the 50s and 60s, known as the "Cinecitta" era.
The post-war boom earned Rome the nickname of "Hollywood on the Tiber", as a who's who of Tinseltown studio headliners descended upon the weathered glamour of the eternal city.
Back then you'd find star pairings like Audrey Hepburn and Gregory Peck promenading along the Spanish Steps in Roman Holiday (1953), or Ava Gardner and Humphrey Bogart in The Barefoot Contessa (1954).
Cleopatra (1963 ) Elizabeth Taylor entrance into Rome scene in Cleopatra
Yet the most famous Roman-Hollywood coupling of them all was the irresistible casting of Elizabeth Taylor and Richard Burton as Cleopatra and Mark Antony in the 1963 epic drama Cleopatra — at the time the most expensive film ever made.
Taylor's more than two-year residency in Rome no doubt encouraged her scandalous extra-marital affair with her co-star, but it was another passion of the heart that quickly developed — her love of diamonds; specifically those from Bulgari's Via Condetti vaults. "I introduced Liz to beer, she introduced me to Bulgari," Burton would later tell the press.
In 2002, Taylor revealed to The New York Times that whenever Burton gave her something from the Italian jeweller, "I used to get so excited, I would jump on top of him and practically make love to him in Bulgari."
As the brand makes its own marble-clad presence felt at the bottom of Auckland's Queen St cluster of luxury boutiques (opened in December last year), it's an opportunity for local fans to take a closer look at its influential legacy, starting with the iconic Serpenti collection made famous by Taylor.
READ: The Significance Of Our Jewellery & Why It Matters More Than Ever
A publicity still from 1962 of Taylor on the Cleopatra set wearing a Bulgari snake bracelet gifted to her by Burton was probably one of the most iconic Taylor/Bulgari moments (there were many, including a hefty emerald necklace worn with a floral headpiece to a party in 1967). At the right place at the right time, it was a modern tribute to Taylor's role in Rome playing the Egyptian royal who was known for wearing gold snake armbands.
"The Serpenti collection is really the icon of the brand and is something we've been analysing so deeply over the years," explains Bulgari's brand and heritage curator Lucia Boscaini who, after almost two decades with the jewellery behemoth, is still enamoured by its dazzling legacy.
"In the end, we ask ourselves, 'why has this been such a long-lasting inspiration for us?' "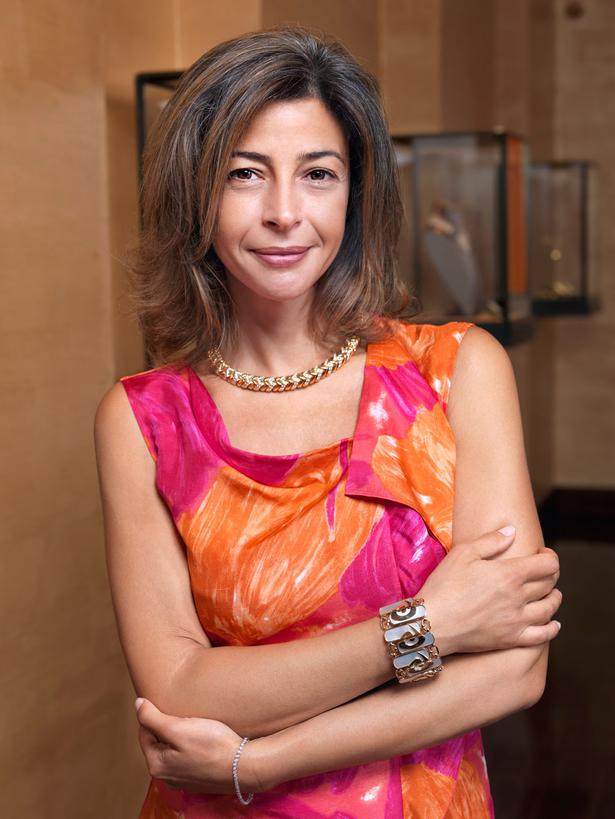 Speaking via Zoom from her home in Rome, Boscaini explains it's unsurprising to discover parallels between Serpenti's post-war birth after a period of hardship in 1948, and its present popularity in a challenging time.
"It's not the first time that Bulgari as a company has been forced to go through very tough times. We're a brand with more than 130 years of history. So I can say knowing so well the history of this brand that we are reacting again with the same philosophy, with the same spirit and a very open mind."
The Serpenti collection's roots began in 1948 with the debut of a stoneless watch that also served as a chic bracelet, known as the Serpenti Tubogas watch. Named after the goldsmith technique Tubogas, the strap is formed by long bands of gold or steel wrapped horizontally around a long, flexible steel tube. As they are coiled, the rounded contours of the bands interlock to conceal the inner structure, without soldering.
Function was just as important as form, given the frugal period people had just come out of.
"Immediately after the Second World War in Italy — specifically in Rome - it was a really hard time as we had to close our boutiques down," says Boscaini.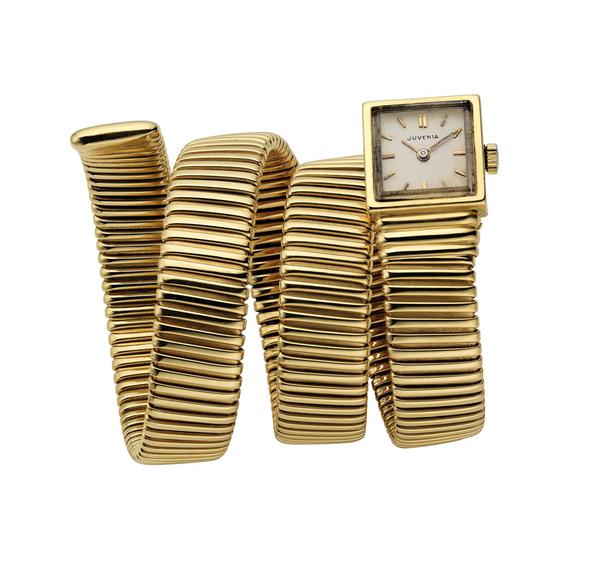 "When they re-opened, the world was completely different. The role of women changed. During the worst period of the war, the majority of men were fighting.
"Women were forced to start working out of home or to take the lead of their families. Bulgari was looking for a product that was perfect for that moment and what women were experiencing."
Not unlike the uplifting "New Look" of Christian Dior in 1947 or Coco Chanel's empowering trouser suits, Bulgari skillfully created an item that Boscaini says, "offered an optimistic view of the future with the desire for modernity. We also had to balance this with being discreet; things were still sober. There was function and discretion about the Tubogas. It was a very bold choice and its simplicity really helped with the evolution of what it has become today."
Two years later in 1950, the Serpenti collection lived up to its namesake's symbol of rebirth and spawned other pieces including necklaces, brooches, rings and more. But it wasn't until Taylor's Roman residency that Serpenti solidified Bulgari's reputation as a global brand.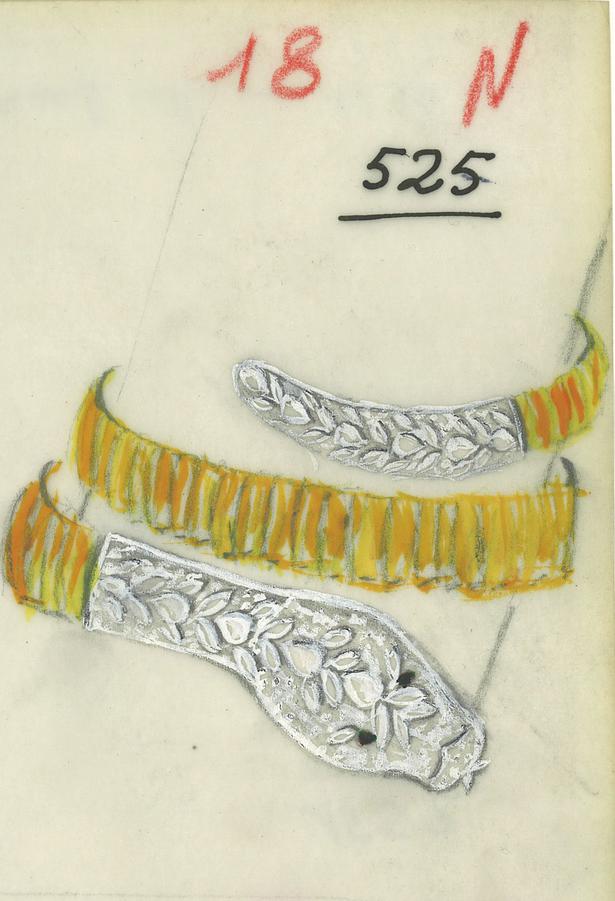 Since 2017, the house has also invited creative collaborators to interpret the Serpenti snake motif their own way through its "Serpenti Through the Eyes Of" series, working with designers from Alexander Wang to Nicholas Kirkwood and Korean/American designer Yoon Ahn of Ambush.
In recent collections, the house has even sublimated the snake's magnetic scales into a contemporary hexagonal pattern. Other current additions include the Serpenti Viper — stackable rings, bracelets and pendants — and the Serpenti Spiga's modular patterning, rendered on rings and watches perfect for a professional wardrobe. The whimsical Serpenti Forever line of bags and colourful bracelets feels like a nod to the luxury buying power of Gen-Z — many of whom will have little knowledge of Bulgari's history — let alone Elizabeth Taylor.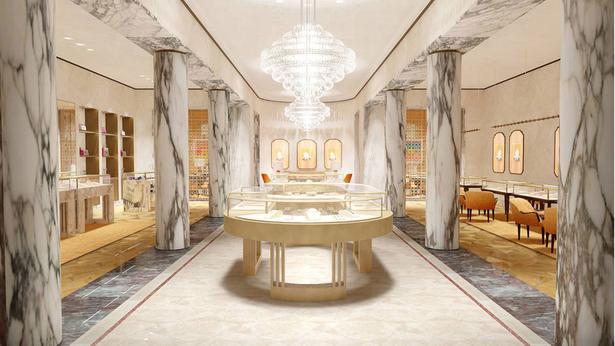 "Gen-Z is really curious and really interested in the serious business of everything," says Lucia. "Somehow it's much easier to connect with them than with Millennials.
"I see that many of the things young people are interacting with on our social media are related to items that have a deeper history and meaning to them, like Serpenti, so it gives me hope."
The buying power of the next generation of luxury consumers has also made an impact close to home.
The Herald's business reporter Aimee Shaw noted in February that "New Zealand's luxury retail sales across all sectors, including cars, clothing and jewellery, are at a recent high as the borders remain closed to international travel … encouraging consumers to splash out and treat themselves."
After months of feeling unsure about what to buy or wear right now, what does luxury mean in 2021? What does glamour mean to people now?
"The concept has changed a bit hasn't it," Lucia says smiling.
"What is really glamorous is whatever is done with a purpose — charity, philanthropy — whatever we do for a higher and better good. The glamour of now has to be combined with a global perspective.
"But I also recall a picture I saw once. There were three girls eating spaghetti on the street and laughing wearing beautiful haute couture dresses.
"To me, that dichotomy will always be the perfect expression of timeless glamour."
The Bulgari store is open at 75 Queen St, Auckland Central
Share this: