The Most Important Fashion Party
Karen Walker reports from the hottest party at London Fashion Week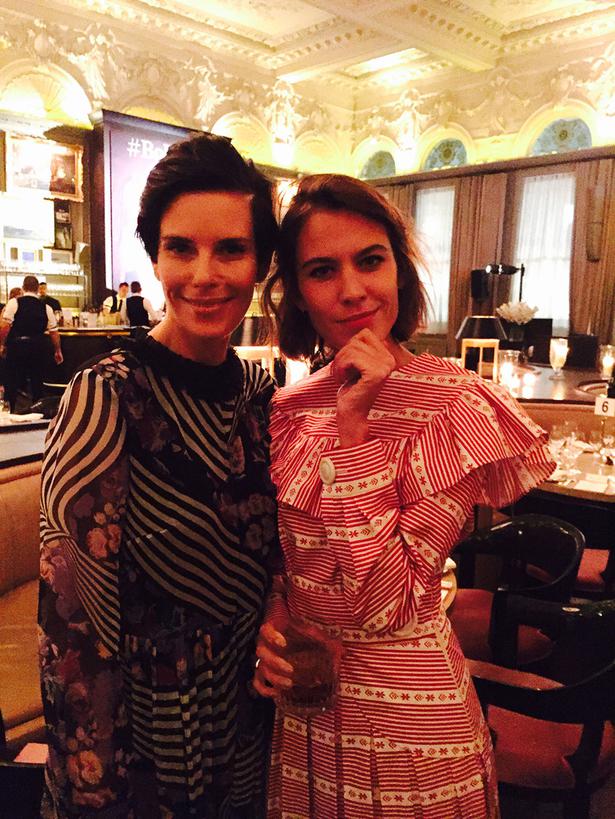 Wednesday Sept. 30, 2015
For some reason fashion is synonymous, to the outside world anyway, with glamorous parties. I've been asked hundreds of times about the fabulous parties people assume I constantly go to. I get the impression that most people outside the business think that fashion folk, in every city around the globe, are living it up and chugging back the Champagne on a nightly basis. I even had an intern once tell me that she wanted to be in the fashion industry purely because it has a lot of parties.
Well, they're right. There are a lot of parties in this business. And you know what else? Nine out of 10 of them are an utter bore.
The Business of Fashion 500 gala dinner and party, however, is not boring. It's one that everyone wants to be at. Not just because it's chic, glamorous and fun but because it's important.
The Business of Fashion website (and now magazine) came out of nowhere and, within what felt like seconds, took hold as the only voice that matters when it comes to, well, the business of fashion. It quickly blitzed the competition and took over as the global authority — intelligent, informed, articulate, opinionated (in a good way) and so, so elegant. With the equally as intelligent, informed, articulate, opinionated (in a good way) and so, so elegant Imran Amed at its helm, the Business of Fashion quickly became the only industry voice that matters.
The gala dinner and party they host at the height of London's spring/summer fashion week every September is to celebrate the unveiling of their annual #BoF500, a list of the 500 most influential people shaping the global fashion industry. The list features designers, media, executives, models, catalysts, retailers and more, and includes Anna Wintour, Bernard Arnault, Hedi Slimane, Victoria Beckham, Jonathan Ive, Grace Coddington, Tom Ford, Stella McCartney, Miuccia Prada, Kate Moss, Giorgio Armani, Marc Jacobs and Cara Delevingne, to name just a few. As well as, I'm very proud to say, yours truly.
It's the sort of invite that's very hard to turn down (although last year I did opt for a weekend by the lake in Upstate New York post-NY Fashion Week instead) and the fashion industry's best and brightest fly into London from all over the globe to attend.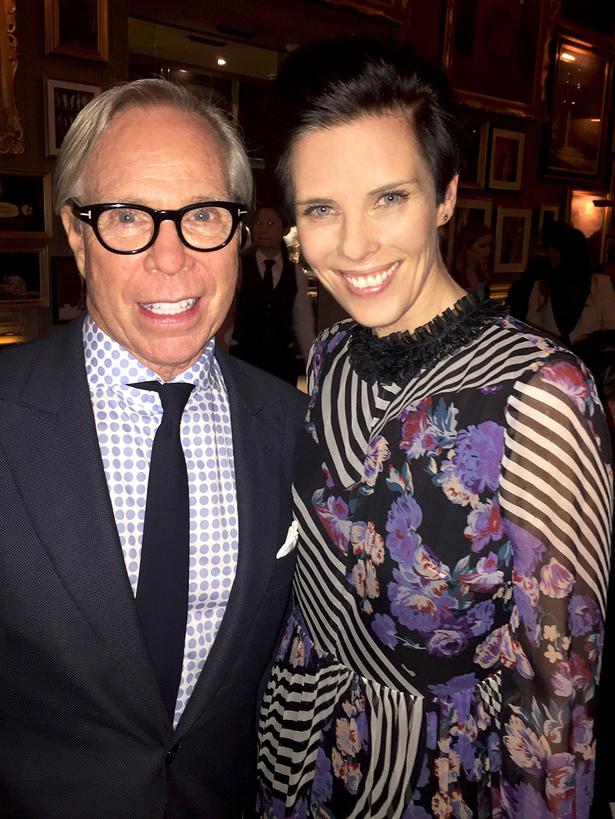 The dinner's always held at The London Edition, one of my favourite hotels in London, in its stunning dining room called Berners Tavern. It is a grand salon that puts one in mind of Victorian London at its most powerful, elegant and opulent but it's also incredibly modern. The astonishingly ornate ceiling, miles above you, floor-to-ceiling art on every wall (every piece a jaw-dropper), chic booths and banquettes, and low, golden lighting that I want to carry around with me everywhere I go, make this spot — without doubt — one of London's dining gems.
Invitations to the party are generally only extended to those on the BoF500 list, which means that pretty much everyone in that room is, by definition, one of the 500 most influential people in fashion today.
It makes for a very busy red carpet but once inside, it's like being in a room with a bunch of old friends. Everyone is from the same world and knows one another, or at least of one another. It's a very warm and friendly vibe and everyone's relaxed, open and informal. All game-faces are definitely left at the coat-check.
The friendly, intimate mood of the room took me slightly by surprise and I was delighted and charmed by it. The conversation at my table ranged from Patrick Grant, the proprietor and designer at Savile Row's Norton and Sons, telling us about what it's like to tailor suits for H.R.H. The Duke of Edinburgh, as well as many of his family, and to dine with H.R.H. The Prince of Wales at one of his estates, Dumfries House in Scotland — a property I've also visited, though, as a paying tourist, rather than a dinner guest.
Ruth Chapman, founder of Matchesfashion.com, told me about starting her empire with a small shop in Wimbledon, and Henry Holland and I reminisced about a past collaboration and made plans for dinner when he's in my neck of the woods soon.
Imran, who I first met (immaculate in a Savile Row suit) side-stage at the Sydney Opera House while we were both waiting to speak at a conference a few years ago, was the perfect host and spoke genuinely and eloquently of the talent in the room and why fashion matters.
But why fashion matters is another story. Let's get back to the party. You want me to name drop?
Here goes: Christoper Bailey, Natalie Massenet, Stefano Pilati, Tory Burch, Alexa Chung, Dree Hemingway, Tommy Hilfiger, Christopher Kane, Gareth Pugh, Simone Rocha, Henry Holland and Mary Katrantzou, to name just a few. All fabulous, famous, talented — some even slightly mythical.
Being on the BoF500 list each year since it started is one the highlights of my career; an honour that took me by surprise and has not been unappreciated or taken for granted for a second. Being in that room with such incredibly talented and inspiring individuals, who, it turns out, are also damn good dinner company, was thrilling.
Hopefully next year the invitation will land in the in-tray again, because as much as I love sitting by a lake in Upstate New York, being at the BoF500 dinner is better.
Share this: