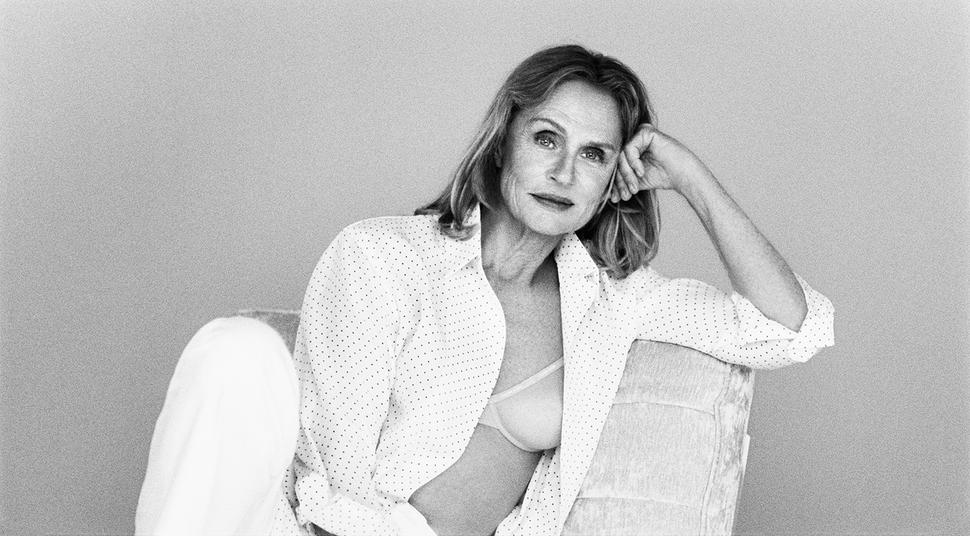 Sofia Coppola's New Calvin Klein Campaign Features Women Aged 18 to 73
The director casts her favourite cool, smart women in the dreamy new Calvin Klein Underwear campaign
Thursday April 20, 2017
This is what you call an actual Dream Team: Calvin Klein through the lens of Sofia Coppola, who has photographed seven women between the ages of 18 to 73.
The new campaign for Calvin Klein Underwear features women chosen by the director, including Lauren Hutton, Kirsten Dunst, Rashida Jones, Maya Hawke, Chase Sui Wonders, Nathalie Love, and Laura Harrier.
"I just put together some of my favourite girls," Sofia says on the Calvin Klein website, "and I thought it was so cool to see women from 18 to 70 in this playful, sexy way."
Featuring grainy black and white images as well as short films, the campaign aims to present women in their underwear through the female gaze (a similar concept to local label Lonely, with its ongoing Lonely Girls Project).
"I've really appreciated doing the opposite of a lot of lingerie ads we see," explained Sofia. "I wanted cool, smart women.
"And I was very proud that we had two Harvard graduates in our group. They have real bodies. And I think they relate to me, and to the camera, in a different way — they're not so much like goddesses; they're more approachable."
The Virgin Suicides director also shot short films of each of the women, including 73-year-old Lauren Hutton talking about a pick-up line that worked on her, and 34-year-old Kirsten Dunst talking about her teeth – the flaw she learned to love.
Sofia says she was inspired by Calvin Klein's "very American idea of women – and men, too,", as well as the brand's iconic Avedon commercials with Andie MacDowell and the 90s images of Kate Moss.
This new Calvin Klein Underwear campaign follows the men's campaign released in February that starred some of the male cast of Best Oscar-winning film Moonlight.
It's the second fashion campaign from Sofia this year. Cartier announced that the director has created a short film for the release of its new Panthere watch, to be released in June.
The director is beloved in the fashion industry especially for her distinctively dreamy aesthetic, from her ode to jet lag and anxiety in Lost in Translation (2003) to the sumptuous candy colours of Marie Antoinette (2006).
Her next film The Beguiled, set for release in June, stars Calvin Klein campaign star Kirsten Dunst alongside Nicole Kidman and Elle Fanning.

WATCH: Kirsten Dunst in the new campaign:
Share this: