Young Designer Catherine Boddy's Favourite Things
Budding designer and high school student Catherine Boddy shares her favourite things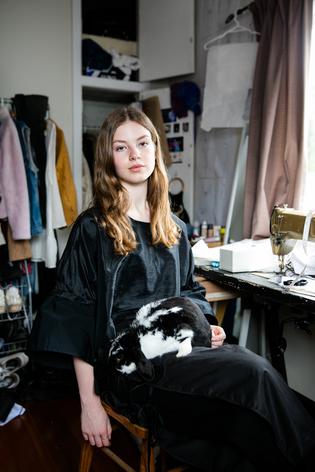 Like many who set their sights on studying fashion design at university, 17-year-old high school student Catherine Boddy discovered her love for creation in soft technology class - sacrificing lunchtimes in favour of finishing garments, no doubt good training for the late nights fashion school will bring.
At a time when practical makers seem to be dwindling, Catherine has her priorities straight. "I feel I desperately need some industry level sewing skills before I progress a lot further," she says. "I want to see people appreciate designers who are actually offering originality and thought-provoking design."
In September Catherine held a guerrilla fashion show in a loading bay on Cross St near K Rd. The 15-look collection included several standout pieces such as a knee-length yellow puffer jacket. An industrious move from someone who also has NCEA exams looming; it's this down-to-business attitude that has seen Catherine's work already reach far beyond the soft tech classroom where it is created.
MY FAVOURITE THINGS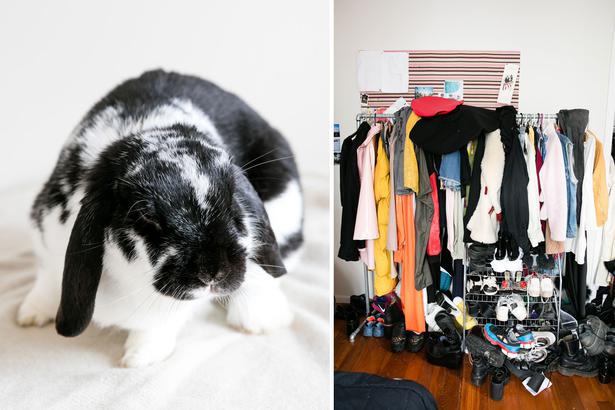 1. Baby bunny Toby
He is not an object but he is always in my home, so I believe this qualifies him. He is the best because he calms me down with his soft fur and cuddles when I screw up a garment! We have known each other for nine years — he's 10 years old.
2. Clothes rack
This is simply three pieces of steel that hold almost my whole life right now. It holds my very recent first collection, Katana, on one end and garments I've been collecting for years at the other — from pieces by my favourite designers to thrift finds. It is so, so important to me. It is the overflowing, central feature of my bedroom. My favourite thing on the clothes rack is my mustard puffer coat I made as part of Katana. It's like wearing a huge duvet.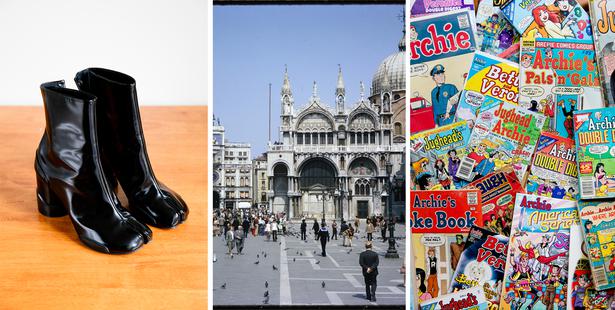 3. Tabi boots
My Margiela Tabi boots are the things in my house that are treated with the most care. They are the most beautiful shoes ever designed and created and Martin Margiela (one of my favourite designers) is in fact a genius. I can't really explain why they are so special, you've just got to put them on and feel the special feeling.
4. Grandad's slide photography collection
He has just recently asked me to convert his old slides from the early 70s to a digital format. I've never seen photos like these, they feel so Hitchcock. They actually make me feel like I'm living in the era. I loved them so much I enhanced a couple slightly and digitally stuck the photos on T-shirts. My favourite, however dark it is, is one of a woman in a caravan park walking her pet cheetah on a chain leash.
5. Archie comic collection
My Grandad used to own a comic shop and I got my first Archie at 7. Since then I've been getting a weekly digest and have, I'd say, around 300 comics from 1957 (my oldest) to now. Archie is just pretty much the coolest comic universe around, as they also run Josie and the Pussycats, Sabrina the Teenage Witch and Katy Keene. I will never grow out of Archie!
Share this: