Making a Business Out of the Red Carpet
Meet the woman who made a business out of red carpet analysis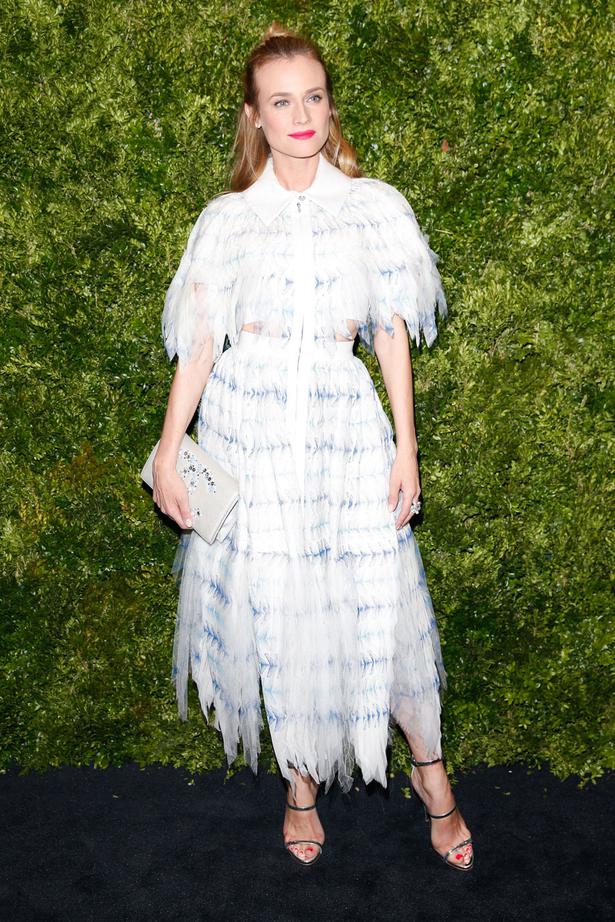 Wednesday Jan. 13, 2016
You may not recognise her name, but if you're a follower of red carpet fashion you'll almost certainly know Catherine Kallon's website Red Carpet Fashion Awards, the one-stop-shop for celebrity outfit identification and analysis.
Catherine was working at a sports marketing company when she set the site up as a hobby in February 2007. It was born out of three things; an obsession with catwalk goldmine Style.com [now voguerunway.com], a frustration with magazines and TV programmes that incorrectly credited red carpet gowns, and a quest to escape the laddish topics of conversation that permeated her male-dominated workplace.
It was the middle of awards season, so she set about updating the site a few times a day, meticulously identifying the designer outfits worn by celebrities at the previous evening's event, placing them side-by-side with the corresponding catwalk image, adding her own measured opinion and commentary and showing readers, where possible, where they could buy the same outfit online. She noticed her first significant surge in traffic on the night of that year's Oscars ceremony when the site garnered quadruple its usual amount of visitors.
Catherine quickly realised she was filling a niche in the web market. "I was amazed at how people were responding to it and thought: 'Instead of me doing this just for awards season, how about I do it every time there's an event?' Soon after that I was like 'Oh there's an event every single day'," she says.
When the recession hit in 2009 she found herself without a "proper" job but with a lot more time to spend on the website. Consequently, her traffic spiked and she came across a way to start earning an income from it — Linkshare, an affiliate program that allows you to earn money if a reader clicks on a product link from your website and then goes on to buy that product. A four-figure cheque soon followed and she realised her hobby was a viable career option. Brands soon came knocking, wanting to advertise, and the site continued to grow, boasting up to 120,000 hits a day.
GALLERY: The Coolest Looks on the Golden Globes Red Carpet
But now Catherine is giving it all up. On December 31 she made her final post, titled Thank You And Goodbye.
"I took a while to think about it, and without getting into too much detail, I have decided that this will be my last post on the site," she wrote, amid a longer note. The post has so far received just shy of 400 comments, each one including thanks to Catherine for what she has given them over the years.
But, why? Well, put simply, she is a victim of her own success. "I would definitely say that's the best way that you could describe it," she says. "It just became too unmanageable; there were too many people I wanted to write about. I felt like I wasn't working to the best of my abilities, and I felt like the site had grown bigger than me."
The number of events happening each day has increased dramatically since 2007, as has our collective appetite for red carpet analysis. "Sometimes there'd be 15 actresses at an event, and then there'd be three of these events in the night and it was just becoming too much," she explains.
"The site needed a team of people," she adds. "I've been so obsessed with it. I look at my website several times a day and read people's comments so I understood, from a reader's point of view, that they were frustrated. They were sending me messages like, 'Why haven't you featured this person?' or 'Why haven't you featured that person?' I would get these messages every day."
Though she did have some contributors —and more recently help in the form of writer Rachel Watkins — Catherine found readers wanted her voice, so it was something of a catch-22. They liked her opinionated but never nasty tone, and how it always encouraged the readers to get involved and join to conversation via the "comments" section.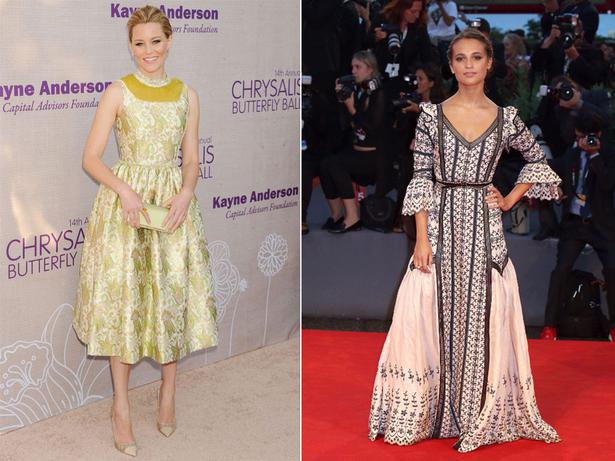 She acknowledges that Red Carpet Fashion Awards was a key player in creating and feeding the insatiable hunger we now seem to have for immediate information.
It sounds a little like Frankenstein's monster — she made it, it defeated her — except Catherine's not defeated. She's graciously bowed out before it got to that point and is now taking a break while she evaluates what she wants to do next. In the meantime, she has nine years of success to look back over, and she learnt a lot.
In that time, the spotlight on the red carpet has become blinding. "It has changed drastically," she says. Everyone is now "playing the game", even the older generation like Meryl Streep and Helen Mirren, who would previously blend into the background in nameless outfits but now wear the same big-name designers as their younger counterparts. "I think it's because of how important it is; nobody wants to be seen to be making a mistake."
The increased visibility of the red carpet thanks to sites like hers has also changed the way the fashion industry works, she notes. "When I started, it was very much the same key designers but now you can see that stylists are actively looking for the next big thing… take Prabal Gurung. Zoe Saldana was the first to wear him and then he just exploded. Before you knew it Michelle Obama was wearing him," says Catherine.
It has also allowed her valuable insight into the inner workings of celebrity image, which made the #AskHerMore campaign mounted by the likes of Reese Witherspoon and Cate Blanchett during the 2015 awards season a little grating. It urged red carpet reporters to ask about the work of the actresses they were interviewing, not what designer they were wearing.
"I understood what they were saying to a certain degree, but there's a designer that's been sitting in a room for the past six months designing, sketching — and their atelier have been hand-sewing these things for sometimes 600+ hours," says Catherine."So I think a name-check wouldn't hurt, and then [after that] they can go on with the rest of what they need to talk about. At the end of the day, if you didn't want people to care what you were wearing, why did you come in that dress?"
Her personal red carpet superstar is Elizabeth Banks, who she admits she's "obsessed" with. But in terms of big-hitters on her website, Kate Middleton, Jennifer Lawrence, Emma Stone, Olivia Palermo, Rihanna and Kim Kardashian lead the charge.
Catherine thinks the site's popularity was due to our unstoppable obsession with celebrity and wish to replicate their style.
"A lot of people have commented on my [final] post that they feel like their style has evolved as a result of the website, because they see how a certain dress can look with a certain shoe, they see how you can wear a plain ASOS dress with a pair of Sophia Webster heels," she says.
This year, for the first time in nine years Catherine will watch the forthcoming awards ceremonies and their accompanying red carpets — and she'll actually get to see the gowns move. "I've always seen them static [in photographs] because as soon as it starts, I'm refreshing, refreshing, refreshing to get the pictures to come in so I can post. So it will be nice to sit and watch it from a spectator point of view." But for millions, her point of view will be sorely missed.

ONES TO WATCH
Celebrities set to make an impact on the red carpet in 2016
Olivia Wilde
Working with top stylist Karla Welch, the actress will have a big year with her new TV show Vinyl.
Zendaya
One of the best dressed of 2015 with her playful red carpet wardrobe choices.
Daisy Ridley
Fashion's latest crush, her wardrobe for the Star Wars press trail was
spot on. She works with stylist Petra Flannery.
Cate Blanchett
A standout every year, with her elegant but always unexpected choices.
Lea Seydoux
Having favoured Prada and Miu Miu in the past, her just-announced partnership with Louis Vuitton will see Lea shake up her red carpet style this year.
Penelope Cruz
She stars in the upcoming Zoolander 2 — expect her red carpet wardrobe to embrace the fashion memo.
Share this: