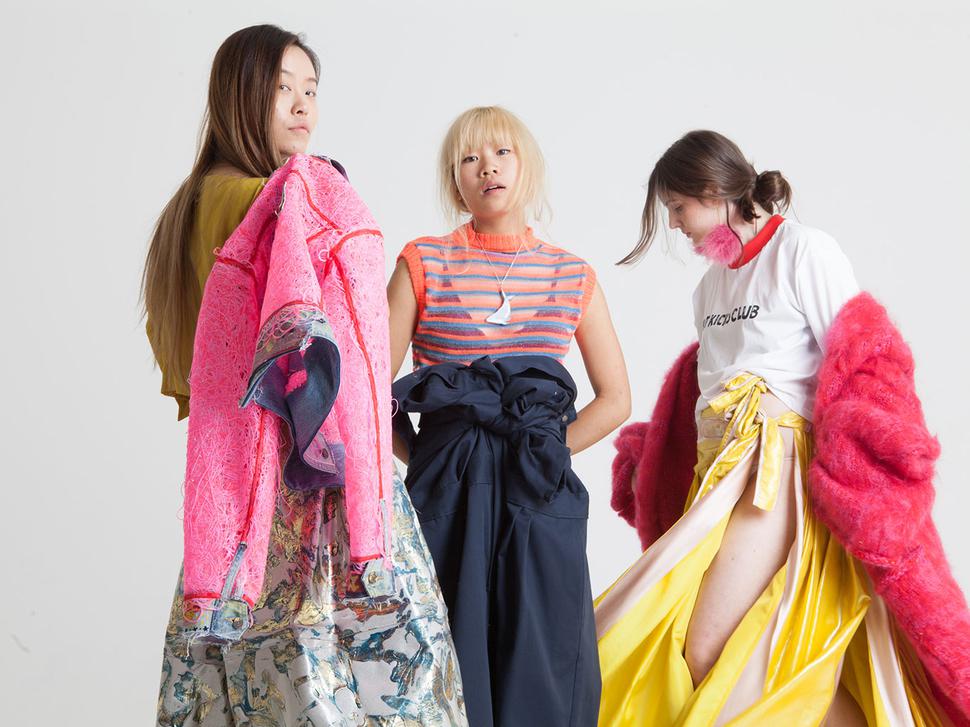 Don't Miss: CCO Next Generation Pop-Up
This pop-up shop showcases up-and-coming fashion designers from AUT University
Wednesday Feb. 24, 2016
From pop-up theatres to bars, cafes to retail spaces: the pop-up has become a global phenomenon for marketing as a platform, for offering fresh ideas, experiences and showing off all types of talent.
As part of Heart of the City's 10 Days of Fashion in the City, a competition saw applicants apply to have their own pop-up store erected in central Auckland — giving them a stage to showcase their creativity. The winners of the Pop Up Now project were a group of 11 budding fashion design graduates from AUT University.
The collective are all in their early 20s, and go by the name CCO Next Generation (which stands for Creative Common Occupation). They opted to continue studying fashion this year in AUT's post-graduate honours programme, but still longed for a way to get their individual brands into the market place.
Brendon Lee, a member of CCO Next Generation, says when they signed up to continue studying they accepted they were putting their life on hold for another year.
"I think we wanted the best of both worlds, we wanted the opportunity to develop ourselves as designers, but also develop ourselves in the industry and I think going on your own is practically impossible, but with your peers it makes sense because everyone is struggling together so it is kind of a shared learning experience."
The winners were selected by Lizzi Hines, the managing director of Pop Up Now by Spaceworks, who will help facilitate the pop-up shop. Taking shape seven to 10 days before opening, it will be filled with furniture sourced from Cult Designs alongside the student's garments. Lizzi explains that CCO Next Generation were the clear winners: "Basically because of their passion, they just have such a vibrancy about who they are and this coming together as a group."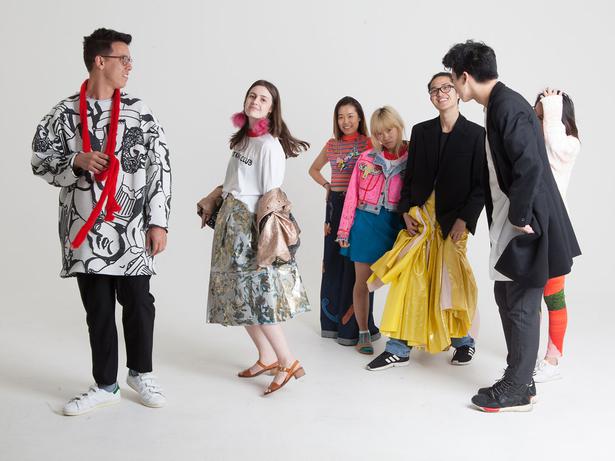 Lizzi, an ex-AUT graduate, feels it is incredibly important to give students an opportunity and a leg up. "I studied spatial design and so many people in my course are not doing what they studied simply because the jobs weren't there or there weren't people to support them getting those kinds of jobs."
She bought Spaceworks, a commercial design company that deals with three-dimensional spaces and all things interior related, more than 10 years ago and in 2014 launched sister company Pop-Up Now, a "one stop solution for almost everything and anything popping-up". After studying spatial design, she got a job as a personal assistant at Spaceworks.
"I came in the backdoor really and I just had to show them that I wasn't meant to be a PA and I was meant to be a designer. That's probably my best advice, is to look for other ways to get in, you don't necessarily have to lead with the foot you started with."
The students themselves have taken a practical approach to fashion design: along with each designing their own brand, they have also taken on one role from the production side of the business, whether it be logistics, marketing, product management or visual merchandising.
"Not everyone is going to be able to be the creative director who sits in the studio and draws, you have to be in touch with all the other background aspects," says Brendon, "And so we looked at our strengths and were like what can we already do what are we seeing in our internships or jobs to piece together our own little company."
Tia Feng, another member of CCO Next Generation, showed some of the most extravagant and stand-out garments at the AUT Rookie graduate fashion show last year, but for the pop-up she has created a more commercial diffusion line suitable for retail.
"My Rookie collection is a lot about storytelling and using all these different materials to tell a story — but I would say my diffusion line is taking apart some of the pieces and making them more commercial and simplifying it all."
The three-day pop-up won't be the last you see of these bright young designers: they hope to do more pop-ups throughout the year, continue to drop new products and build on their individual fledgling brands.

• The CCO Next Generation pop-up shop will be located at Unit A105, Chancery Sq, corner of O'Connell St and Chancery St from March 4-6. Follow CCO Next Generation on Instagram @cco_nextgen for updates, or see heartofthecity/fashion
Share this:
More Fashion / The Latest