Creative Director Clare Waight Keller to Leave Chloe
British-born fashion designer Clare Waight Keller is leaving her role at Chloe to return home to London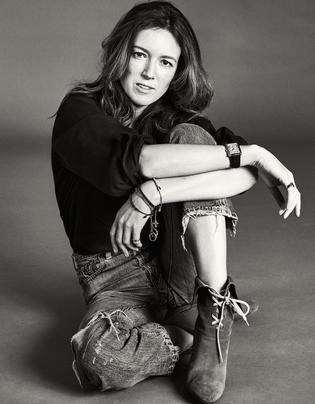 Clare Waight Keller will leave her post as the creative director of Chloé, after six years with the French fashion house.
During her tenure, Waight Keller championed fluid 70s maxi dresses, scalloping, "flou" and saddle bags – staying true to the feminine and free roots of the brand, founded in 1952 by Gaby Aghion.
"After six extraordinary years at Chloé I would like to thank Geoffroy and all my colleagues for their enormous efforts over the past years. Working for this maison has been one of the most rewarding experiences of my career," Waight Keller said in a statement to the Business of Fashion, which broke the news.
"Chloé is a brand with values close to my heart and I have truly enjoyed working with some of the best talents in the industry. I feel privileged to have worked for a maison with such a heritage and I am very proud of all that has been achieved."
Shop The Look:


She later took to Instagram to confirm that the upcoming Fall 2017 show to be held in Paris on March 2 will be her last, thanking the team at Chloé in the caption of a candid portrait shot - wearing a crisp white blouse, black pencil skirt and a smile on her face.
Rumours started to swirl in early January that Waight Keller had chosen not to renew her contract.
Natacha Ramsay-Levi is being tipped to fill the role by many within the fashion industry. Currently the senior director at Louis Vuitton, she works closely with Nicolas Ghesquière as his second in command. Parisian-born, Ramsay-Levi began her career in 2002 as an intern at Balenciaga.
Unlike some shock designer exits as of late, the decision is reportedly mutual, with Waight Keller wanting to spend more time with her family in London where they recently relocated after time spent living in Paris.
Previous creative directors of Chloé include Karl Lagerfeld, Stella McCartney, Phoebe Philo, Paulo Melim Andersson and Hannah MacGibbon.
Share this: