Why A Classic White Shirt Is A Pillar Of Your Wardrobe
From classic to statement, a white shirt is a workwear pillar, writes Isabel Spearman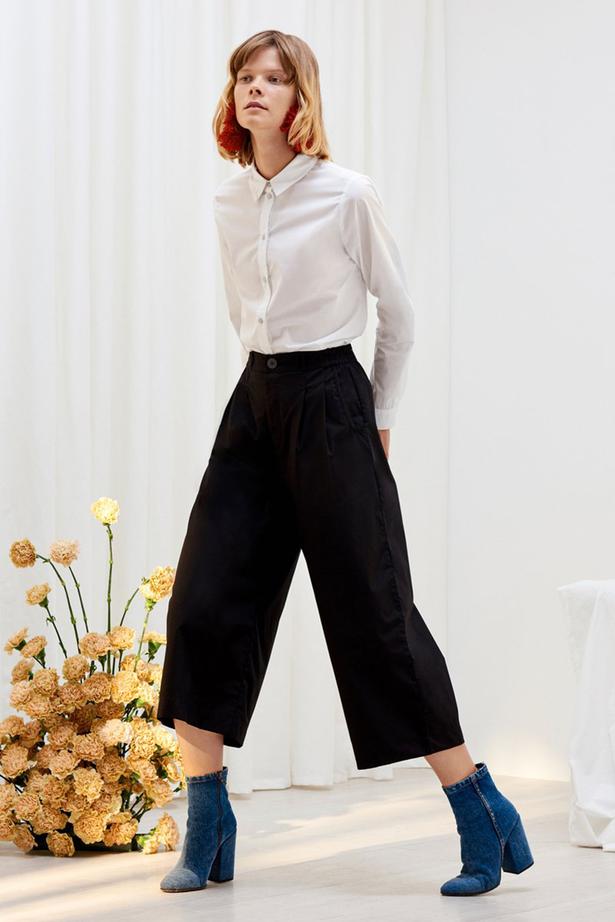 Monday Sept. 3, 2018
My love affair with white shirts started on the day of my first job interview. I was so unsure of what to wear — this was my entree into the fashion world.
I had the right skirt, but whatever I teamed it with looked too boho or too twee. After a last-minute sprint around H&M I found the perfect white shirt: narrow Peter Pan collar, fabric soft enough to tuck in but crisp enough to look smart.
READ: How To Wear Basics (And Not Look Basic)
A white shirt has ended many a style rut since, and I advocate them to any friend, client or colleague. I have at least five on the go at any one time — I've even been known to pair one with a printed maxi skirt for meetings in hot weather. The most important thing is that they are as white as can be — the moment they get grubby, they look terrible, so be careful with that morning cup of coffee (you can carry a quick-fix stain pen if you're accident-prone). Because of this, the turnover of white shirts is probably higher than other items in your wardrobe — so unless you have a special occasion, don't overspend on them.
I break my white shirts down into four categories, the first being the slightly oversized "boyfriend" style. My port of call for these is usually Country Road as it uses a brilliant stiff cotton which holds its shape. There are loads of options, including collarless styles that are handy when you want to put a jacket on top. Wear these with a classic pair of trousers or an A-line skirt — the shape will loosen up a smart outfit but still look office-appropriate.
READ: The Rise of The Luxury T-Shirt
A longer tunic shirt looks amazing worn with a pencil skirt or three-quarter length trousers, offering a slimmer silhouette, especially if you want to flatter a larger bust or tummy. Look for interesting details to break up the block of white, which Maison Scotch is good at.
Even simple placket fronts such as the one pictured from Kowtow add interest.
The classic fitted shirt is still stylish and a staple throughout the corporate world; one client has a whole wardrobe dedicated to them, with her initials embroidered on the breast pockets. To avoid looking too formal, pair them with modern wide leg trousers or a midi skirt. Generally stores with a focus on tailoring have the best versions, such as Hugo Boss, Ralph Lauren and Giorgio Armani. French brands also do trim and tidy well.
You can't beat a statement white shirt for easy impact, go for billowing sleeves from the likes of Georgia Alice or broderie anglaise from Kate Sylvester.
—The Daily Telegraph
Share this: